Buyer's Guide 2014
Buyer's Guide 2014
Farm Industry News spoke with the experts to bring you a look at where farm input prices will be for 2014. Each forecast will be released throughout the week.Read the 2014 machinery forecastRead the 2014 crop protection forecastRead the 2014 fertilizer forecast Read the 2014 farmland forecastRead the 2014 financing forecastRead the 2014 seed outlook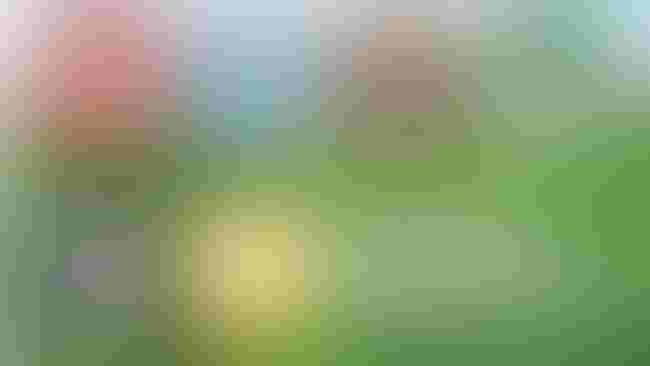 <p> The 2014 Buyer&#39;s Guide offers a glimpse at 2014 farm input price outlooks.</p>
Where are prices going? How will the market fare in 2014? Will weather sink yields? Those are hard questions to answer, but in the next few pages, we offer a glimpse ahead and hopefully provide an input-buying strategy guide you can use as you wind down 2013.
Farm Industry News has long offered this look ahead, sharing what insight we can find from experts who track business issues and factors that can help a farm business sink or sail. This year is no different.
For row-crop farmers, the last few years have been the best we've seen in a century. While that has put pressure on the buying skills of livestock producers, on the whole, agriculture is stronger than ever.
Yet talk with the experts, and a recurring theme emerges: Grain prices are softening compared to the last three years. The run-up caused by the ramp-up of biofuels may be slowing. And with combines rolling and bins filling, there's a sense that we're about to rebuild grain stocks, too.
Add it up and the farm income picture may be changing for 2014. That's not bad news; it's just news. With the rapid rise in net farm incomes the last three years, a break is expected. It's not a downturn; it's just a slowdown.
In our Buyer's Guide, we take a look at that picture and offer you a range of expert takes on machinery, fertilizer, crop protection, land, finance and seed going into next year. We offer strategies and insight we hope you can put to use for planning. The chief goal is to help you get a leg up on your buying plans. You'll find some good news here, and some early warnings. Next year doesn't appear to be a downer, and the demand picture could change.
For bullish analysts, the continued structural demand for crops and, eventually, protein globally is providing a new foundation for prices. Of course, the last four years have presented very different growing seasons as well, which is perhaps the biggest variable looking ahead — not much we can do about the weather.
So stay tuned at farmindustrynews.com, and we hope you'll find what insight we provide helpful to your 2014 plans. We will be releasing our forecasts for seed, crop protection, machinery, fertilizer, land and financing this week.
Editor's note: The 2014 Buyer's Guide is featured in the November 2013 issue of Farm Industry News magazine.
Like what you're reading? Subscribe to Farm Industry News Now e-newsletter to get the latest news and more straight to your inbox twice weekly.
Subscribe to receive top agriculture news
Be informed daily with these free e-newsletters
You May Also Like
---