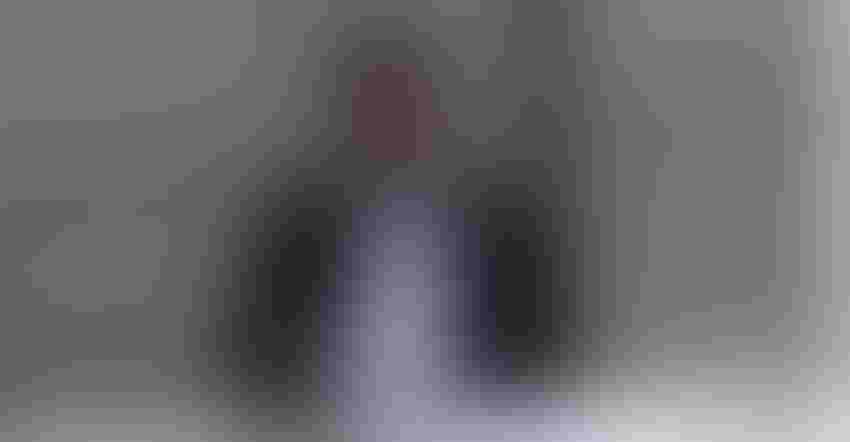 Joesley Batista giving deposition.
Agencia Brasil
 Apparently the Brazilians like their scandals the way they like their steaks: big and juicy.
Under a plea deal (something new for Brazilian courts) Joesley and Wesley Batista, owners of Brazil's JBS, are now incarcerated in a Sao Paulo detention center for insider trading.
At one time they were flying high, leveraging billions to buy up U.S. meat processors back when the dollar was relatively cheap.
Politicians and business bigwigs in Brazil never used to go to prison.
But it's also surprising because Joesley Batista had provided four hours of whistle-blowing depositions about the "Weak Flesh" scandal in Brazil, which had to do with meat processors paying off Brazilian federal health inspectors to overlook sanitary violations (more on that later).
The reason they're cooling their heels in the brig right now is that the two are accused of dumping shares of their holding company stock just after submitting their depositions to the Court, knowing their bombshell information would surely drop JBS stock values like a hot potato.
Hot potato or peeling onion?
While you were planting your 2017 crop this spring, the investigation of one big Brazilian scandal led to another—and the Batista brothers are collateral damage. The first item withdrawn from Pandora's Box was the Car Wash scandal, a multinational, multi-billion-dollar payola scheme under which Petrobras, Brazil's state oil company, and other contractors deliberately overpaid for services rendered, with the extra cash going to a slush fund that former Brazilian president Lula is charged with helping disperse in the form of monthly payments to congressmen in order to keep them voting right. And the Car Wash money went farther afield still—blooming into an international scheme paying foreign officials off, too.
Weak flesh scandal
But for those who eye agriculture, it's the systematic bribing of federal health inspectors—a big enough scandal on its own, but one worthy of making headlines even without the overlying Car Wash matter—that means the most to foreigners. And it's called the Weak Flesh scandal. The investigation's tentacles call into question the sanitary quality of Brazilian meats (the U.S. not long ago authorized the import of fresh Brazilian beef after years of a ban due to the presence in many Brazilian states of Hoof and Mouth Disease.) It's causing numerous countries to at least temporarily ban the South American Giant's meat exports.
Ag inspectors' payoffs were discovered in the process of investigating the Car Wash issue, and, like peeling the many layers of an onion, even Ag Minister Blairo Maggi's name came up. He is accused of participating in a bribery scheme as governor of Mato Grosso state, though he denies the charges vociferously.
It is hard to see how one could come up with a bribe big enough to turn the head of one of the Brazil's richest men. But it is a sign of how deep Brazilian investigators are digging.
All this makes it hard for farmers, ranchers, the general public and even buyers of Brazilian agri-food products to keep their faith in the system. And an ag minister fighting off accusations of scandal may end up being less effective in pushing exports than one who has more time to stare out the window and plot strategy. So I'll stay on this matter in coming blogs, as the scandal grows and Brazilians finally see politicians and big business chieftains in jail. Stay tuned.
The opinions of the author are not necessarily those of Farm Futures or Farm Progress.
Updated 10-2-17: Originally this story noted that JBS had ownership in National Beef, that was not true and has been removed.
Subscribe to receive top agriculture news
Be informed daily with these free e-newsletters
You May Also Like
---