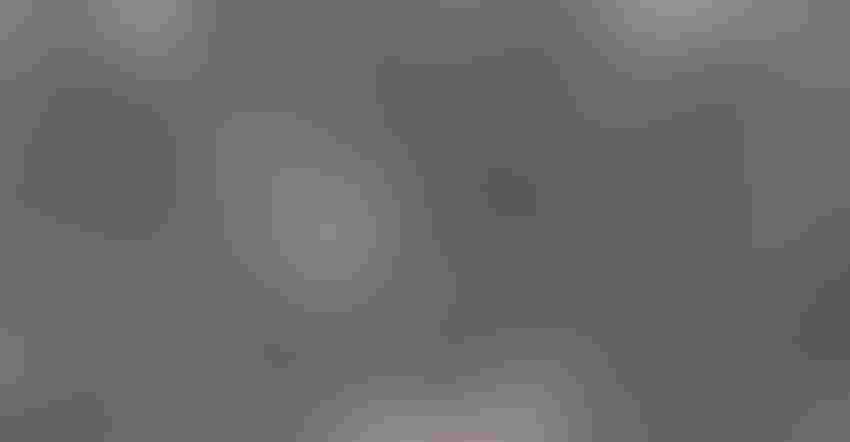 CARBON CAPTURE TOOL: Biochar, which can be developed from a range of crop residues, can ramp up carbon capture as part of a climate-smart farming approach.
Okrip/Getty images
Biochar is one of the most readily available agriculture tools for climate mitigation within many abatement's measures. In addition to its value as a climate mitigation tool by using raw crop residue, it can provide additional soil, agronomic, and ecosystem benefits.
The idea of using biochar as a soil amendment is not new; it was historically used by old civilizations in soils. Biochar was documented in the fertile "terra preta" soils of the central Amazon, West Africa, and savannas of South Africa. Terra preta is Portuguese for "black soil." These soils are called the "anthropogenic dark earths" in landscapes characterized by soils generally with low fertility.
Archaeological evidence and carbon dating indicate these soils developed over a period of millennia from about 9,000 years to the present through the activity of dispersed, but relatively large and settled communities. These soils subsequently recolonized locally, where they were popular in the production of cash crops, which anecdotal evidence suggests grew three times faster on those lands compared to the surrounding soils.
The source of char is considered to have been incompletely combusted biomass from both domestic fires and burning in-field, but the extent of the deposits suggests that the applications were increasingly deliberate, presumably as a management strategy to address low soil fertility. Residually, terra preta displays elevated soil organic matter content, and enhanced the nitrogen, phosphorus, potassium and calcium status.
Biochar in use today
Today, biochar is being used in soil for the following reasons:
Application. Only soils have the capacity for biochar application at the scale relevant for long-term mitigation of climate change.

Deployment. Using biochar to enhance soil function and health can enhance agricultural productivity and offset costs associated with nutrient and environmental outcomes.

Emission reduction. Biochar may possibly reduce of methane and nitrous oxide emissions , which would increase the value of biochar to offset agricultural greenhouse gas (GHG) emissions.
It has been documented that globally, photosynthesis by plants draws 120 gigatons of CO2-C from the atmosphere into energy-rich carbohydrate carbon each year. Half of this is rapidly returned to the atmosphere through plant respiration, but about 60 gigatons of CO2–C per year is invested in new plant growth — where, on average. plant biomass contains 45% carbon.
Therefore, biochar production captures that carbon before it decays and is released back to the atmosphere. To produce biochar, plant materials were treated with controlled high temperature using a process called pyrolysis, where plant residue is placed in kilns with high temperatures and in the absence of oxygen.
This material would be pyrolyzed and produce biochar that can be applied to soil in a stabilized, rather than a degradable form, which returns much less carbon to the atmosphere than from raw-residue decomposition (soil, landfill, etc.), while simultaneously decreasing associated emissions of other GHGs (notably methane).
Sustainably procured crop residues, biomass crops, timber and forestry residues, and green waste are pyrolyzed by modern technology to yield, in addition to biochar, products such as bio-oil, syngas and process heat. As a result of pyrolysis, immediate in-field decay of these raw biomass inputs is avoided. The outputs of the pyrolysis process serve to provide energy; avoid emissions of greenhouse gases, such as methane and nitrous oxide; and amend agricultural soils.
More biochar benefits
In addition to the reducing GHG emissions by preventing decay of biomass inputs (carbon loss can be close to 70% of raw residue to the atmosphere), soil emissions of GHGs are also decreased by biochar amendments to soils. The biochar stores carbon in a recalcitrant, or stable, form that can increase soil water- and nutrient-holding capacities, which typically result in increased plant growth. This enhanced productivity is positive feedback that further enhances the amount of CO2 removed from the atmosphere.
Slow decay of biochar in soils, together with tillage and transport activities, also returns a small amount of CO2 to the atmosphere. However, biochar production will ultimately be limited by the rate at which biomass can be extracted and pyrolyzed without causing harm to soil health and biodiversity. Globally, human activity is responsible for the contribution of 16 gigatons of carbon per year from the biosphere, which corresponds to 24% of potential terrestrial net primary productivity. Higher rates of contribution will increase pressure on global ecosystems, exacerbating a climate-change situation already unsustainable.
Midwest agriculture is well-positioned to lead the production of biochar due to high crop and biomass productivity. In Iowa alone, corn residue production on an annual basis exceeds 64 million tons, which contain approximately 28 million tons of carbon. Through biochar production, depending on the efficiency of the process, a significant amount of carbon can be stabilized as biochar and returned to the soil, which can be preserved for hundreds or even thousands of years. This will lead to greater carbon sequestration and CO2 removal from the atmosphere. Along with other regenerative practices, this can be a significant contribution to climate-change solutions in addition to soil health and agronomic benefits. 
Al-Kaisi is a professor emeritus of soil physics (soil management and environment) at the Department of Agronomy, Iowa State University, Ames, Iowa.
Subscribe to receive top agriculture news
Be informed daily with these free e-newsletters
You May Also Like
---