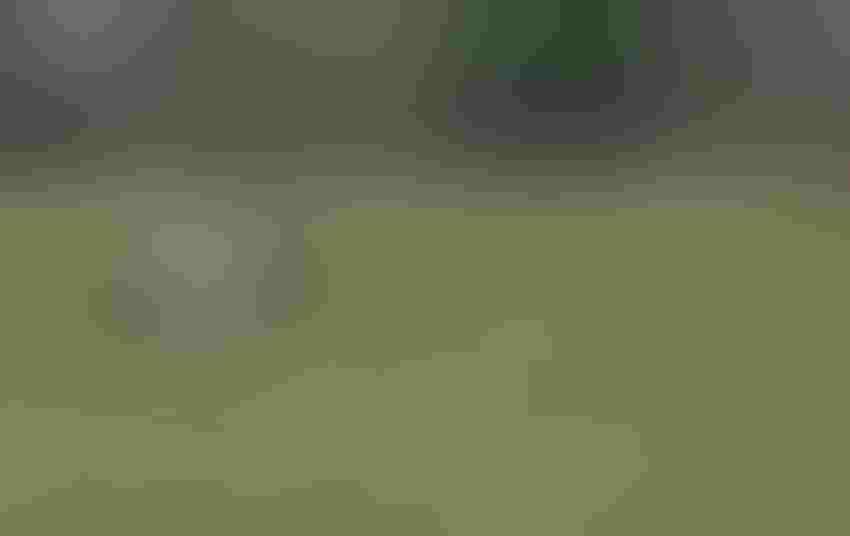 Most beef cattle-producing states have been able to escape drought conditions so far this year and Kentucky producers enjoyed significant rainfall in early July that put them in a good position this summer. Still, weather aside, Cattle prices have improved from recent declines but remain lower than this time last year.
"The downward trend for CME Feeder Cattle Futures continued for much of the past month, although at a somewhat slower pace," said Kenny Burdine, livestock marketing specialist for the University of Kentucky College of Agriculture, Food and Environment.  "However, recently, they have actually pulled back very close to where they were a month ago with the CME August through November Feeder Cattle Futures contracts in the low-to-mid $150s."
Burdine said slaughter weights continued to seasonally rise, but remain below 2016 levels.  Fed-cattle prices continued a downtrend through the first week of July, but did see some improvement during the second week.  He said it is not yet clear if recent gains in the fed and feeder cattle markets will be sustainable.
"Local cash markets for feeder cattle held well during June," he said. "With the July 4 holiday week in the mix, trends are a little more challenging to discern, but prices appear to be mostly steady since the end of June."
Related:5 reasons for uncommon cattle deaths in the Southeast
Typically, calf prices seasonally peak in spring, so steady summer markets are a positive thing for producers.
Since the 1800s, the U.S. beef cattle market has run in approximately 10-year cycles that industry professionals term the "cattle cycle." During each cycle, cattle markets alternatively expand and reduce over several years in response to perceived changes in producer profitability.  However, since 2006, ethanol production altered the usual cycle, as farmers put more acres into corn production. Drought was also a debilitating factor that year. After that, beef saw the longest decrease in cattle numbers in history. Some experts said the cattle cycle was broken.
"In early 2015, cattle prices were at a record high and we entered a new cycle as producers began expanding their herds," Burdine said. "With lower prices now and lower ones still predicted in fed cattle, we're still in the rebuilding part of the cycle."
On the demand side, consumers are demanding more meat from all the major livestock sectors. CattleFax CEO Randy Blach said U.S. farmers produced 5.5 billion pounds more beef, pork and poultry, 25 percent of which was exported. He said record supplies have cost farmers leverage in the retail market. Two years ago, farmers kept about 24 percent of the retail price of beef and now they keep less than 20 percent.  CattleFax reported total meat supplies for 2017 will be up 3.2 percent. Beef carcass weights have stabilized at approximately 825 pounds, which is up 50 pounds from 2011.
 "The key for producers in this environment, is to focus on the things they can control," Burdine said. "So, focus on controlling cash costs, managing overhead, perfecting efficiency and making investments that will increase profits over the next several years."
About the Author(s)
Subscribe to receive top agriculture news
Be informed daily with these free e-newsletters
You May Also Like
---