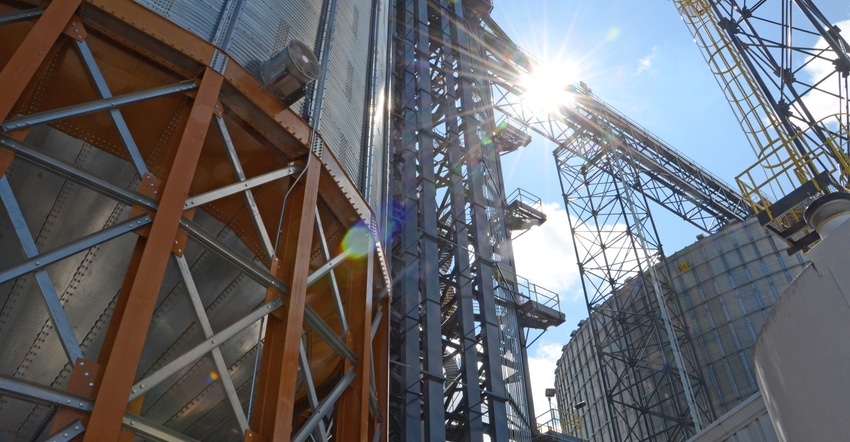 SURPRISE WI-FI SUPPORT: Land O'Lakes and its WinField United retailers are working to fill a key gap in broadband access by providing Wi-Fi through local facilities. The cooperative is also helping drive an initiative to close this key high-tech gap.
Willie Vogt
Talk with any ag executive supporting farmers these days, and eventually the conversation turns to agricultural technology tools available. From remote display access to diagnose equipment issues, to managing farm data to model crops for enhanced in-season decision-making — the common denominator is broadband access, and farmers know how hard that can be to get.
Enter coronavirus and the need for distance learning and telemedicine, tools that are hard to use when your farm may barely have dialup speeds. Yet one cooperative is hitting the challenge head-on. Land O'Lakes is pushing for more rural broadband, and its retail partners are ponying up for local support in the time of coronavirus, too, by providing free Wi-Fi access at retail locations.
"We're different than most businesses," says Brett Bruggeman, president, WinField United. "We are farmer-owned on the dairy side and retail-owned on the Purina and WinField United side. We get to the roots of how a cooperative was organized and originated to be a supply and marketing cooperative."
He adds that Land O'Lakes CEO Beth Ford is passionate about that model and is focused on "how to put the retailer in the spot to contribute to the community it's already a big part of."
 "We want to provide this opportunity at a time with home-schooling and quarantines," Bruggeman says. "We want to allow that retail network to supply that Wi-Fi access. It's going to grow into other pieces — that's what's so good about it."
He notes that the focus for the cooperative has always been a purpose-driven model aimed at improving nutrition of either plants or animals, and working with other alliances on how to improve the health of the overall food production model. Technology will be part of that.
"We turn back to our communities where our owners are probably the first to put the keys in the door in the morning, and they're the ones locking up at night; and we want to lift them up to be part of [this effort]."
Wi-Fi hotspots at work
Essentially, retail outlets are becoming Wi-Fi hot spots, where schoolchildren and their parents can come to get online to do work, connect with teachers, and download or upload assignments. Of course, that's done from a safe social distance; yet for communities where broadband is sparse, these cooperative outlets become a focal point.
And Bruggeman notes that Land O'Lakes is building on the effort. "I think we will look in a lot of areas. We have a lot of alliances involved now," he says.
Microsoft is working with local broadband providers to devise more ways to amplify Wi-Fi signals in these local communities, including providing hardware to participating facilities and broadband providers.
The retailer-provided free Wi-Fi is set to last until about the end of May — at least at this time. But the cooperative is pushing a national initiative to close this key technology gap.
As part of the initiative, in mid-April Land O'Lakes and a coalition of other partners sent a letter to all 50 state governors. The letter asked the governors for their support in closing the rural broadband gap and invited them to leverage their own resources to add additional Wi-Fi hot spot locations around their states. And it's a problem that even Bruggeman has experienced.
"My family still farms in Carroll and Calhoun County, Iowa," he says. "And there are parts of the farm where we cannot use the guidance system because the signal goes in and out."
While the Wi-Fi hot spots wouldn't fix a guidance issue in the field, getting better broadband access would help with data transfer so farmers would have better access to important data tools.
Putting ag technology to work
Bruggeman points to the data silo WinField United retailers offer, which provides a secure storage location for farm data that can then be shared on a permission-only-basis to trusted advisers. Those same data have value on a different front.
"The battleground is changing," he says. "Farmers are looking at more in-season, spoon-feeding this crop and not just putting all inputs on. We have the Field Forecasting field monitoring tool that can help farmers determine if the crop needs extra nitrogen, extra fungicide."
He notes that the program is in its third year, and at a time when prices are depressed, these crop modeling and management tools can make a difference.
The ag technology deployed on the farm today counts on eventual access to some sort of data cloud for best results, whether it's the WinField United data silo or some other resource. Add in the need for better distance learning and support systems that are web-based, and closing the rural broadband gap becomes a critical issue. Learn more at landolakes.com.
About the Author(s)
Subscribe to receive top agriculture news
Be informed daily with these free e-newsletters
You May Also Like
---