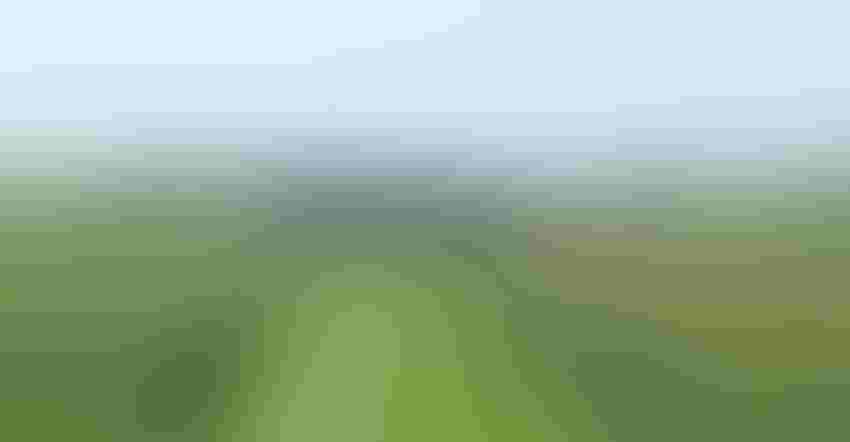 GROWING CONCERN: More farmers are expected to face rising debt levels, tight cash flow and overall financial stress in 2020 and beyond.
Rod Swoboda
Farmers' finances, already hurt by a multiyear downturn in crop and livestock prices, are now being battered by the negative impacts of the COVID-19 pandemic. 
Farm financial stress is generally an inability to meet debt service payments, both principal and interest. The severity depends on debt level, interest rates (cost of debt) and the farm income available for debt service. In recent years, low interest rates and sufficient farm income have kept financial stress at bay for many operations. Now we continue to hear from producers and lenders about elevated levels of financial stress on the farm. 
Confronting a tough financial situation is a challenge for anyone. It's not unusual for farmers to procrastinate and avoid facing the problem. Just hoping things will get better isn't a solution, but many folks don't know where to start. Here are some suggested actions to get started in figuring out how to proceed. This list of tactics to consider isn't necessarily in a particular order but is presented as possible approaches to move forward and address the problems, depending on the farm business and family circumstances:
1.  Seek support for stress management. Financial difficulties can cause emotional stress. It's important to talk to someone. Don't be embarrassed to reach out to family members, friends or professionals who can listen. A good place to start may be the Iowa Concern Hotline website or calling 800-447-1985. The hotline is available 24/7 with trained counselors who can provide access to an attorney for legal information, stress counselors and referral services for a variety of topics. 
2.  Gather debt and income information. While good accounting would direct us to have current financial documents — starting with a balance sheet (or net worth statement) and income statement — folks who are facing strained finances may have avoided recordkeeping tasks. Start by gathering all debt information, both for the farm, as well as personal debt (vehicles, credit cards, personal spending). It's useful to have an online or computer-based accounting system, but don't hesitate to get back on track with a pad of paper. Write it down: balance owed, to whom, when the next payment is due (monthly, quarterly, annually) and payment amount.  
After starting this process explore the financial planning resources at Iowa State University's Ag Decision Maker. Guidance is available on how to build financial statements, including information on understanding and building net worth statements (the balance sheet) and farm income statements. 
Next, estimate available expected income during the next 12-month period. Include all possible income from on-farm and off-farm sources. 
Part of this information gathering should include collecting any written communication or notices that may have been received from lenders. Compiling this financial data is a first step in facing the extent of the problems. Defining the problem may help stimulate ideas for solutions. To get help from advisers, a fairly accurate picture is necessary. 
3. Evaluate the assets. An updated balance sheet would enumerate and place values on current, intermediate and long-term assets. But think about assets that may not appear on the balance sheet. Go over the most current balance sheet available and add any assets that might not appear there. Include farm and personal assets. Are there items of equipment no longer needed? Is there a motor home no longer in use? Is there a land parcel that's no longer an essential part of the farm operation? Make conservative, best estimates of the value, and consider whether the asset could be used to generate cash
4. Outline possible plans, identify advisers. Have a personal brainstorming session. This is not intended to be a final detailed plan, but an outline of possible strategies going forward. Think about who might be able to help identify strategies. Perhaps the farm bookkeeper, accountant, tax or other financial adviser, a personal lawyer, an insurance professional — someone who can help with financial troubleshooting to focus on where solutions may lie. There may be other respected people with good judgment and a set of clear eyes who could give a fresh perspective on the operation. Talk things through; see what ideas might arise. 
5. Cash generation and belt tightening. Financial problems arise when income exceeds expenses due to assorted causes. Which assets could be used to generate cash, either through sale or lease? Remember, there may be tax consequences of selling depreciated assets. Is there custom work or other services that would raise some income? Explore off-farm employment of one or more household members.  
Consider both farm business and personal or family-living expenses. Eliminate or reduce discretionary spending. Medical insurance is a significant expense that may be decreased via off-farm employment. Ideas on how to stretch cash flow can be found on ISU's Ag Decision Maker website.
6. In-depth farm financial analysis. ISU Extension offers a free farm financial planning and analysis program. It consists of confidential financial counseling, a computerized analysis of the farm business, and possible referral to other useful programs or services. The program uses FINPACK software to provide a more complete picture of the farm's financial situation. An in-depth plan with options helps a farmer work with lenders to make decisions for the future. Trained Extension associates meet with farmers to discuss the results of the analysis as well as the impacts of possible changes. The service is offered at no charge. 
7. Communicate with bankers, lenders, creditors. Avoidance is not a winning strategy, and it's common for folks facing financial stress to sidestep those to whom money is owed. Make a list of times to visit in-person about the situation. Bring along the data that's been gathered — accompanied by an outline of proposals to address the problems. Before the meeting, review guidelines of good communication skills. If communication has become strained, consider bringing along one of the other advisers or professionals who may have assisted in brainstorming or analyzing the situation. A third party may be able to serve in a facilitation role, at least to take some of the stress out of the conversation. As part of the communication process, openly share ideas for cash generation or expense reduction.  
It's possible some aspects of the farm operation have become unprofitable and should be eliminated. Talk about ideas for debt restructure, perhaps debts that can be consolidated or stretched out to reduce payments. It may be worthwhile to talk to other lenders who may have a different view of the future potential of the farm business. 
8. Professional advice on debt restructure or bankruptcy. It may be wise to seek professional advice on the need for debt restructuring. ISU's Center for Ag Law & Taxation (CALT) provides resources and articles that can facilitate the thought process. In particular, read an article on how to find an attorney who has expertise in this field and can provide solid advice on next steps.   
9. Explore mediation services. Mediation is a process where parties meet with a neutral third-party who assists in identifying solutions to a problem or dispute. Information is available about agricultural mediation services at the CALT website, including a video about how mediation works. In Iowa, mediation may be a voluntary process, but it may also be mandatory. Iowa Mediation Service is a nonprofit founded in 1985 and dedicated to solutions for farmers, families and anyone who may find themselves in need of a dispute resolution expert.   
10. Contemplate retirement or liquidation. Depending on age, health, family situation and many other circumstances, it may be time to consider retirement or partial to full liquidation. Retirement from farming can lead to a new phase of life that could result in new accomplishments. Lessons learned in farming can be a basis for new experiences.  
While some people approach retirement or liquidation with apprehension and a sense of uncertainty, many later report a feeling of relief and freedom to move on to other opportunities and interests. It's important to consult with a range of advisers regarding tax consequences and obtain guidance on managing future life plans. 
These tactics are offered to provide possible actions for farm families facing financial issues. Consider each action and move forward. Most important, avoid isolation at times of stress and work to surround yourself with people who can listen and provide encouragement or assistance. 
O'Rourke is an ISU Extension farm and ag business management specialist. Email [email protected]. 
Source: ISU, which is solely responsible for the information provided and is wholly owned by source. Informa Business Media and all its subsidiaries are not responsible for any of the content contained in this information asset. 
Subscribe to receive top agriculture news
Be informed daily with these free e-newsletters
You May Also Like
---