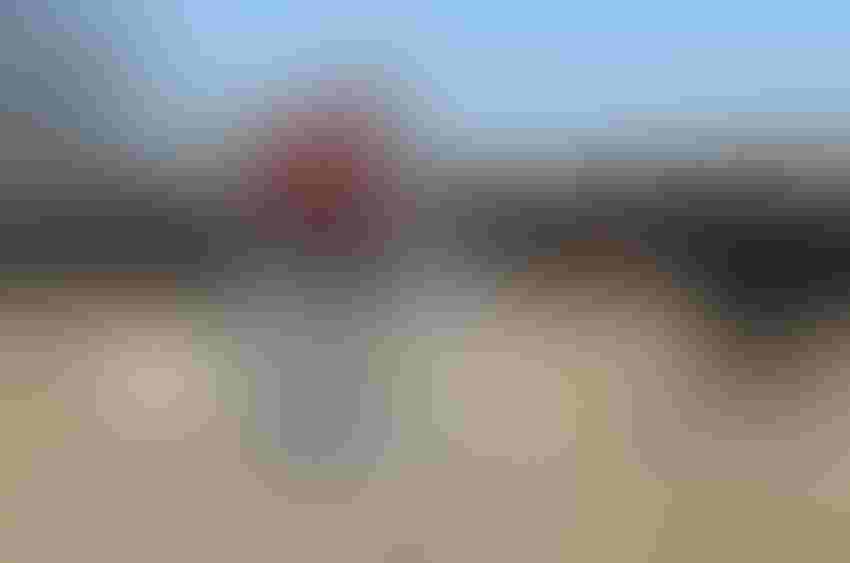 Monitor how much mineral cattle are eating on pasture so you know whether each animal is eating the necessary amount.
Alan Newport
The most important thing to know is whether your cattle are eating enough of the proper, balanced mineral mix for your area and conditions, says Jeffery Hall, veterinarian and toxicologist.
You can calculate the daily necessary consumption per animal and multiply by herd size and compare it to your monthly and annual consumption purchases and usage.
Second, the timing of your supplementation really matters, Hall says. You want to optimize reproductive efficiency and also calf health. You also need to give vaccinations when calves are in proper mineral balance with a healthy immune system to get the best vaccine response.
Further, chelated minerals truly are superior, Hall says. Selenium is one example: In most supplements, the selenium is supplied by sodium selenite. Alternately, the most common chelated form of selenium is selenomethionine -- also the most common chemical form in grasses. Tests show the selenomethionine is 1.7 times more available than sodium selenite, he says. The chelated form also maintains higher concentrations in the body for longer periods of time.
Animals that are severely deficient will eat more of a mineral package than the manufacturer says they should. This is normal, Hall says, and when you provide minerals to a depleted herd, they typically will eat high levels until their bodies are essentially recharged.
Even though it may seem concerning, Hall adds that he's never seen a case where animals ate so much free choice mineral that they poisoned themselves. But, one should not be overzealous with the amount of minerals in supplements, as incorrect concentrations could be dangerous.
See Things you should understand about mineral testing tomorrow.
Read Value of fixing mineral deficiencies from yesterday.
About the Author(s) Alan Newport is editor of Beef Producer, a national magazine with editorial content specifically targeted at beef production for Farm Progress's 17 state and regional farm publications. Beef Producer appears as an insert in these magazines for readers with 50 head or more of beef cattle. Newport lives in north-central Oklahoma and travels the U.S. to meet producers and to chase down the latest and best information about the beef industry.
Subscribe to receive top agriculture news
Be informed daily with these free e-newsletters
You May Also Like
---