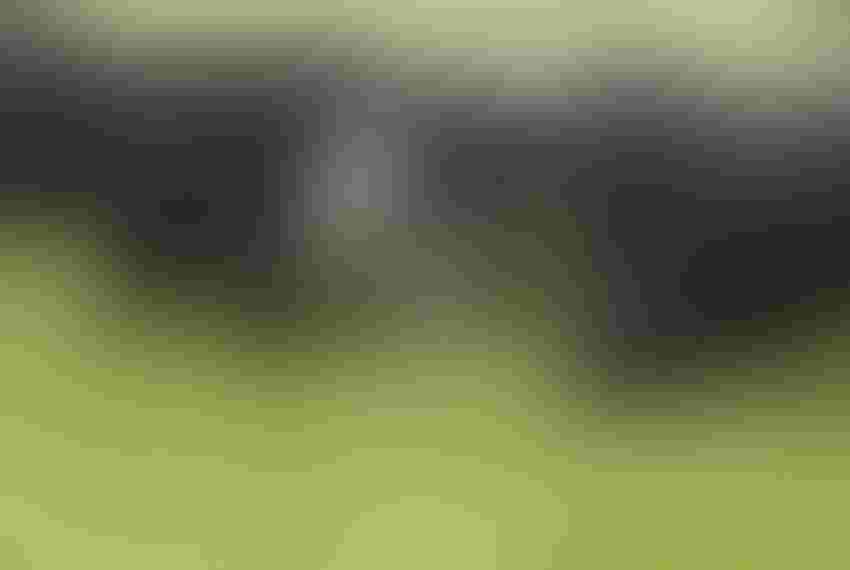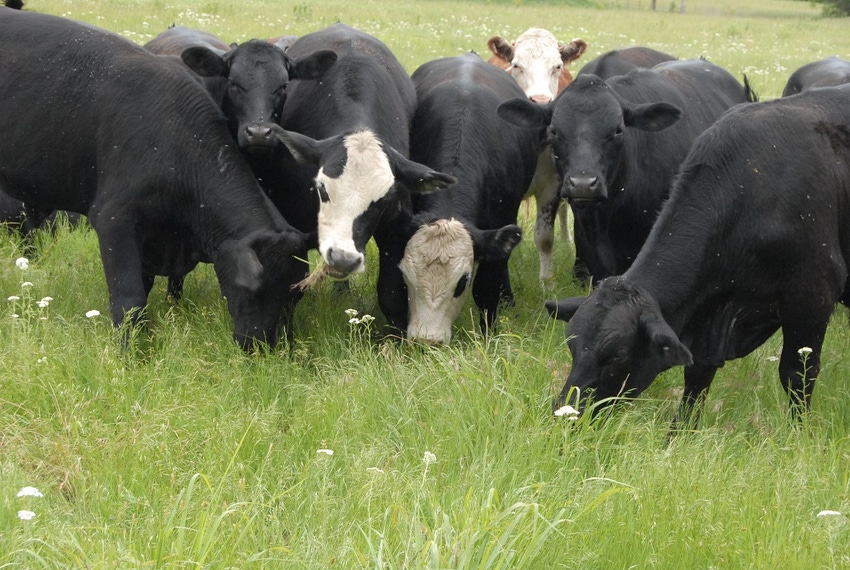 Cattle need salt on pasture and otherwise. They need it and they will seek it out.
Alan Newport
One day this spring we were driving through Golden Mountain and a gray squirrel was lying out in the road, dead, I thought. I often retrieve these fresh road kills and feed them to Brenda's hens, so I stopped. This one rose up from the pavement and moved easily into the woods.
"What the hell," I exclaimed and Brenda retorted that the squirrel was licking over the pavement for salt. I mentioned the fact that she had made that statement in the past and I had forgotten the previous conversation and learning.
The following morning I was on the phone with Richard Cleve from Fayetteville, Tennessee. He and his wife Ann had just returned from a trip up I-40 and I-55 to St. Louis, then Farmington, Missouri and then back south. On the interstates, they had seen no less than eight dead coyotes road-killed. Some of them were in pairs quite close together. He was asking about the large numbers since they are known to be smarter than generally succumbing to car or truck tire disease.
My reply was somewhat of a guesstimate that included the lesson from the squirrel:
Estrous and hormonal stupidity.

March hunger and the lack of food out there to eat.

Salt and brine solution that has been applied multiple times to the roads this winter.
Now, the truth is that I don't know all the answers and I'm certainly not a animal behaviorist, but I have been instructed with multiple hours on fluid therapy. Sodium chloride (NaCl) at approximately 5% concentration is nearly always present in the normal solutions. Most "experts" agree that salt is the most important mineral to livestock. History tells us that "long hunters" and Indians made most of their kills on game trails leading to and from salt licks. Nashville, Tennessee, was founded on a salt lick and the early pioneers spent more energy, time and money procuring salt than gunpowder.
The Lord spends considerable time talking about salt in the Holy Scripture. Salt is a big deal.
Forty years ago and more I was riding with a veterinarian in a mountain and creek-bottom practice on the Tennessee and Kentucky border. The stockman was calling the cattle out of what looked to be a thousand acres of mountains. He was carrying a three pound box of salt. I ask a question and Dr. John told me that any good hill man could lead cattle off a bluff or into a corral with a box of salt.
Truth is that we do not need to forget that animals require good amounts of salt and it is not a good idea to restrict salt for periods exceeding a few days.
 In the last four decades I've learned some facts that I think we would do well not to forget concerning salt (sodium chloride or (NaCl):
Salt is a necessity for most life functions.

Salt is near non-toxic and can likely not be overfed if good water is readily available.

Salt is a necessity for animal hydration.

Salt needs to be loose and easy to consume on a regular basis.

In high moisture environments, salt increases palatability of almost all plants and feedstuffs and decreases the chances of accidental poisoning (most fertilizer poisoning results from cattle desiring salt).

Salt should be provided in a loose form.

Salt can be an important soil and plant increaser at levels of five to 50 pounds per acre on an annual basis. This depends on moisture levels and location.
We provide salt almost every day to our cattle in our supplement. Often this is fed on plants where we are desiring a "hard hit" on the plants. The field birds, turkey and deer all appreciate our management techniques. The result is an increase in profitability.
Subscribe to receive top agriculture news
Be informed daily with these free e-newsletters
You May Also Like
---