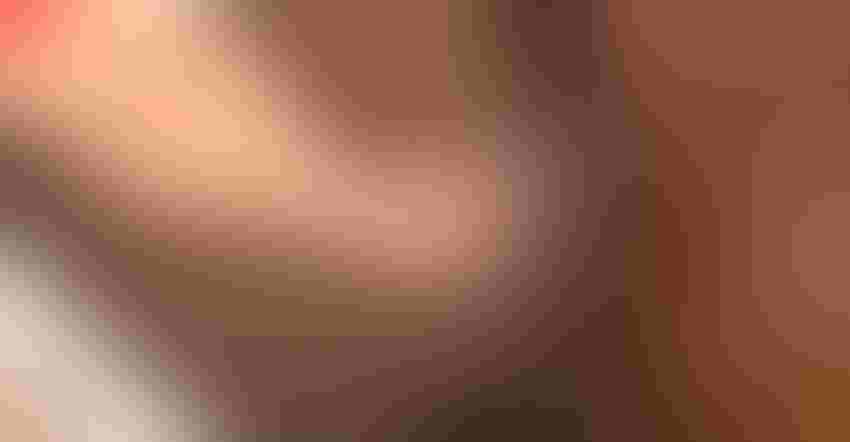 VACCINE PROTECTS: Blackleg is a very old disease but it's still around. Vaccinating calves is the best protection against this highly fatal disease.
Alfribeiro/iStock/Thinkstock
As mom and I were working calves one weekend this fall, it occurred to me: "Why were we giving the same vaccines all these years?" 
I am not ignorant as to the purpose of the vaccines and the importance of a good vaccination protocol, but the long-term process made me curious. We've given the 7-way Blackleg vaccine to our registered Angus calves at four and six months of age for longer than I've been alive (nearly four decades).
On this fall weekend we processed 23 heifers and bull calves and administered their booster, or second shot, of Blackleg. Mom and I gave the calves a shot at four months of age and again, this most recent time, after they passed the six month old mark.
We've always treated for Blackleg, and I realized this fall that I needed a refresher on what the disease is all about. Here's what I found out. Blackleg is a highly fatal disease of young cattle caused by spore forming, rod-shaped, gas producing bacteria called Clostridium chauvoei.  The spores of the organism can live in the soil for many years. A calf can become infected when it eats from the soil, which allows the bacteria into its body via small holes in the mucous membrane of the digestive tract.
The spores enter the bloodstream and cling to muscle tissue throughout the animal's body. Then the bacteria spores lie dormant in the muscle tissue until stimulated to cause disease once it has been activated in a low oxygen environment, such as damaged or bruised tissue.
It's not the sickly, skinny calves who are at the highest risk for Blackleg. Ironically, calves that are between six months to two years old, rapidly gaining weight and have a good source of nutrition are most susceptible. Very rarely do mature cows get Blackleg. The disease may be more prevalent on farms that have recently done excavation, or in areas that have been flooded, which allows the spores to rise to the surface of the ground.
Blackleg is a silent killer. When a calf becomes infected with Blackleg the owner won't see immediate signs of the disease. The disease is not transmitted directly from sick animals to healthy animals by mere contact. And sadly, animals infected with this disease die rapidly without signs of illness.
The first glimpse of Blackleg is lameness and loss of appetite. Ranchers will also notice rapid breathing, depression and a high fever. Swelling will also develop in the animal's hip, shoulder, chest, back and neck, and it will be hot and painful. As the disease progresses, the swelling enlarges and becomes spongey and gaseous, and can be felt under the calves' skin. At this point, the animal will die within 12 to 48 hours. Most often the calf is found dead with no observations of it being sick. Since Blackleg kills so rapidly, treatment is virtually useless.
The good news is that Blackleg is almost entirely preventable via vaccination, thus making my family's annual effort to treat for the disease worthwhile. The most common vaccine is 7-way type, which protects against Blackleg, two forms of malignant edema, black disease and three types of enterotoxemia. Vaccines are available at most farm stores, developed by noted pharmaceutical companies, and should be kept at room temperature — although we store ours in the refrigerator in the barn.
Blackleg is only one of the calfhood diseases a rancher should treat. All farms and ranches should follow the advice of their local veterinarian, but on BRR Angus Farm we treat for Blackleg, brucellosis, anaplasmosis, pinkeye and leptospirosis. Throughout the year we use a pour-on for grubs, lice and ear tags, or rubs for flies. We also administer medicines upon veterinarian recommendation, and only if the animal is sick.
Prevention is key. Although science and technology have provided us with new, effective protocols, the anatomy of a cow or bull hasn't changed. So we'll keep giving Blackleg vaccinations to our calves and hope you do, too.
McCurry writes from Colwich, Kan.
Subscribe to receive top agriculture news
Be informed daily with these free e-newsletters
You May Also Like
---