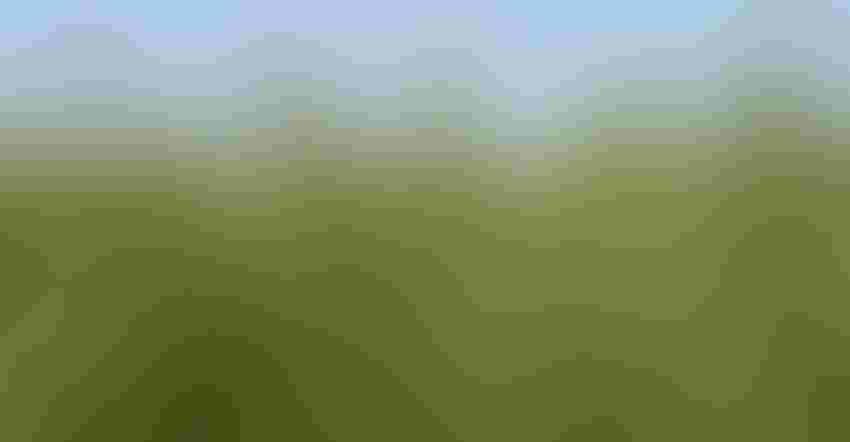 BRIGHT SPOT: Last year, spring wheat was most profitable crops for Red River Valley farmers.
Wheat was a bright spot in 2017 for Red River Valley farmers enrolled in the North Dakota Farm Business Management Program. With stronger yields averaging 74 bushels per acre and a 15% increase in the sales price, net income per acre of spring wheat on cash-rented land improved from negative $15 per acre in 2016 to $70 in 2017.
However, average net farm income fell 28% from 2016 to 2017 to $102,043 for the 235 farms enrolled in the program. The median net income these farms was $53,694, about one-half that of 2016. The farms averaged slightly more than 1,900 acres of cropland. The average age of farm operators was 48.
There was a substantial difference in farm size and income. Small farms (those with less than 500,000 cash gross income) averaged $34,263 net income on 613 acres. Medium size farms (those with more t500,000 to $1 million in cash gross income) averaged $48,066 net income on 1,407 acres. Large farms (those with more than $1 million cash gross income) averaged $208,818 net income on 3,420 acres.
Soybeans, corn, sugar beets and wheat accounted for 94% of total crop sales, led by soybeans and corn at 38% and 26%, respectively.
The decline in net farm income was driven by generally lower yields and a lower corn price, according to Andrew Swenson, North Dakota State University Extension farm resource management specialist.
In 2017, average soybean yield of the Red River Valley farms was 39 bushels per acre, down from 47 in 2016. Corn yield declined from 190 to 178 bushels per acre. The average soybean sales price increased to $9.06 per bushel from $8.86 in 2016, but the price received for corn dropped 31 cents to $3.02 per bushel.
Soybean net income per acre on cash-rented land declined from $89 in 2016 to negative $3 in 2017. However, the more specialized soybean production for seed and food grade, provided positive returns of $83 and $63 per acre on cash-rented ground, respectively.
Corn net income per acre on cash-rented land dropped from $28 in 2016 to negative $27 in 2017.
Per-acre production costs were up slightly for wheat, soybeans and corn as savings in fertilizer costs were offset by increased expenditures on chemicals, fuel and repairs.
A liquidity measure, working capital to gross income, dropped from an average of 36% in 2016 to 30% in 2017. A repayment capacity measure, term debt coverage ratio, dropped from 1.67 in 2016 to 1.24 in 2017. Debt increased as the average farm borrowed $510,347 during 2017 and made principal payments of $454,285 during the same period.
Source: NDSU
Subscribe to receive top agriculture news
Be informed daily with these free e-newsletters
You May Also Like
---