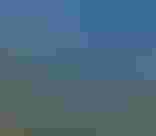 The Iowa Corn Growers Association is urging growers who suspect they may have grain quality problems caused by this fall's adverse weather conditions to consult now with their crop insurance providers. Some farmers are filing claims already based on the amount of mold they are seeing on ears in their cornfields.
In addition to a delayed harvest, extremely high moisture corn and wet weather are encouraging the growth of molds which can seriously affect grain quality, leading to price penalties and additional storage and handling concerns.
"Crop quality losses due to excessive moisture may be covered under your crop insurance agreement in certain circumstances," says Don Mason, director of grower services for ICGA. "But growers are encouraged to talk to their crop insurance representatives prior to harvesting any damaged grain to determine if there is indeed coverage, and if so, what harvest and reporting procedures need to be followed."
Iowa farmers facing very difficult harvest conditions
While recognizing that localized grain quality issues can indeed cause serious losses for the farmers affected, Mason says ICGA and the Iowa Corn Promotion Board are continuing to work on the behalf of growers to assure the users and buyers of Iowa corn that Iowa farmers will this year once again harvest an adequate supply of good quality corn to meet users' needs.
Tim Recker farms near Arlington in northeast Iowa, one of the most challenging areas affected by this fall's delayed harvest. "We're doing our best to keep the attitude positive. We're going to get this crop harvested eventually," says the Fayette County farmer, and past president of ICGA.
This year is especially difficult because it's one of the largest crops Iowa has ever had. "It's a year of firsts for us," he says. "It's the first year I've ever combined 16% to 18% moisture soybeans, and the first year I've combined such high moisture corn. So far, all the corn I've harvested is running between 26% and 30% moisture. The higher moisture and the quality issues require a different approach to drying and grain management. It's challenging."
Mold showing up on ears in many northeast Iowa fields
Another "interesting thing" Recker found a few days ago in his fields is there is quite a bit of mold growing on the kernels when you open the ears. "That has me a little concerned," says Recker.
"We always get the corn harvested--but I'm really worried about soybeans now. There are a lot of beans in the field yet here in northeast Iowa," he adds. "When we get snow it usually hangs around for awhile. I'm concerned about being able to harvest our soybeans and get them in the bin."
The morning of Thursday October 29 Recker harvested corn for two hours before rain shut him down. "The attitude of farmers around here a week ago was to concentrate on harvesting soybeans and try to make sure we get those in the bin," he says. "Beans are the crop you run a greater risk of losing in the field if it snows."
Work on whatever crop you can get in to harvest
He adds, "I don't think we'd be lucky enough to have snow melt so that we could go out a week later and harvest the beans. Usually when we get snow here in northeast Iowa it'll flatten the beans. Or pods will pop open and we get a lot of yield loss from shattering. There are several things that could happen with this year's bean crop."
Now the attitude among farmers is "Go." When you can get in the field, take whatever crop you can get out, he says. If you can get into a corn field and your bean fields are still too muddy—then harvest some corn. Make sure your operation—is ready to go. Whether you need bigger augers or if you make some improvements on combines with the bubble up auger or slow down kits on the accelerator—these are things Recker sees farmers trying this fall. Grain carts are selling like hotcakes. You can save valuable time by unloading the combine on- the-go in the field—and not stopping to unload.
"We haven't had to worry much about some of these things in the past, such as grain quality," he says. "We're concerned about taking this very wet crop out of the field and putting it in bins. Corn is 25% moisture this fall versus 15% last fall. This wet crop means 10% more weight to haul. That's water weight we're hauling and we're not used to dumping so much water into our grain drying system."
Heavy price discounts by grain buyers this fall
Elevators and ethanol plants are slapping on big discounts for high moisture, low test weight grain. Increased charges for shrink are also being subtracted from the price farmers are receiving for corn and beans.
"We're seeing big discounts for low test weight corn by the ethanol plants," says Recker. "We haven't had any problem with that in previous years."
Farmers are incurring discounts on soybeans, by 50 cents per bushel for beans over 14% or 15% moisture content. Some elevators and processors won't even take beans over 14% or 15% moisture. Complicating the wet soybean situation is the fact that the corn crop is also big and wet.
Big, wet crops competing for space at grain dryer
Both of the big wet crops are competing for space in grain dryers. "Many farmers don't have the drying equipment or drying system capacity to put beans in a bin and put air on them until they're dry enough for safe storage--or to run wet beans through a high temperature grain dryer," he says. "So these farmers have had to move beans from the field to the elevator and take a hit on the price discounts."
"We have to get the crop off the field as quick as we can this fall, get it on a truck and either dry it on-farm or get it to a processor as soon as we can—price dock or not," says Recker. "I'm also concerned about the quality of this year's crops, and what it's going to be like after we store them for any amount of time."
Subscribe to receive top agriculture news
Be informed daily with these free e-newsletters
You May Also Like
---