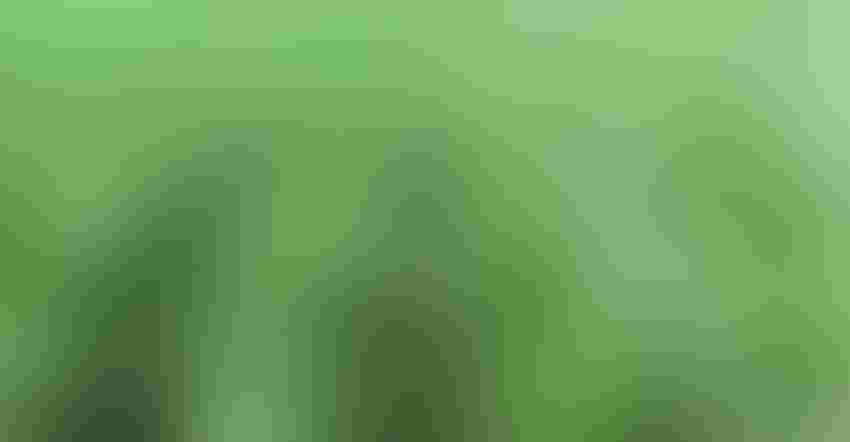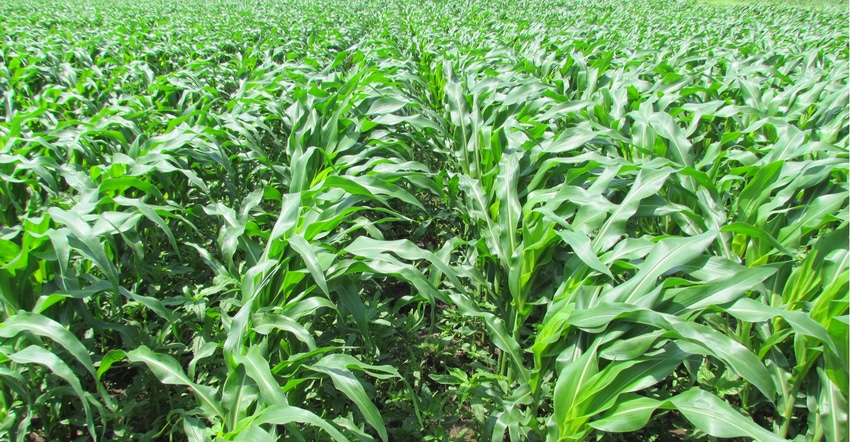 WEEDS WON'T DIE: Weeds developing resistance to certain herbicides are an increasing problem in Iowa corn and soybean fields.
Iowa State University field days are planned throughout the summer. Check out the following:
• June 12. Herbicide resistance in weeds is a major challenge faced by all farmers. When weeds can't be killed, farmers often must apply additional herbicide or adopt different management, which increases costs.
Iowa State University Extension will host a herbicide resistance management field day June 12 in central Iowa. It's set for 5 to 7 p.m. at the Knaphus farm located 1.5 miles south of McCallsburg on County Road S27. This field day aims to educate farmers on effectively managing weeds before they are a major problem.
Attendees will learn about effective herbicide sites of action, effective application rates, the impact of pre- and postemergence herbicides and timing of applications. ISU Extension field agronomists Meaghan Anderson, Terry Basol and Angie Rieck-Hinz will lead attendees through the plots to discuss herbicide principles used to manage resistant weeds.
There is no fee to attend the field day, and all are welcome to attend. The plots are located on the east side of County Road S27. Due to limited visibility, attendees are asked to not park on the road, but follow the signs providing parking instructions. For more information, contact Angie Rieck-Hinz at 515-231-2830.
• June 20. Weeds, herbicides, cover crops and sulfur fertilization of corn will highlight the summer field day at ISU's Northern Research and Demonstration Farm near Kanawha in north-central Iowa. It will be June 20 at the farm's north location at 310 S. Main St., immediately south of Kanawha.
Registration is at 9 a.m. and the field day begins at 9:15 a.m. Lunch will be served at noon, and the field day will conclude at 1 p.m.
Matt Schnabel, farm superintendent, will begin the program with a season review of the farm. John Sawyer, ISU Extension specialist in soil fertility and nutrient management, will discuss current research on sulfur fertilizer applications to corn. Sulfur deficiency symptoms, sources of sulfur fertilizer and crop yield response will be explained. Sawyer will discuss the research on sulfur fertilization that's been conducted at the ISU Northern farm.
Bob Hartzler, ISU Extension weed specialist, will talk about current issues in weed management. Topics include the benefits of preemergence herbicides in soybean production, effective use of dicamba herbicides in beans and his recommendations for controlling problem weeds.
Jamie Benning, ISU water quality program manager, will discuss the use of cover crops to reduce farm field nutrient loss. Dean Sponheim of Sponheim Sales & Service will share his experience with cereal rye seed production. Farmers often use cereal rye as a cover crop.
Angie Rieck-Hinz and Paul Kassel, ISU Extension field agronomists, will discuss current crop management topics that occur in late June. Crop development, crop insect and crop disease issues topics will be covered.
• June 27. ISU's Northeast Research and Demonstration Farm field day is June 27 at 3321 290th St., near Nashua in northeast Iowa. The event runs from 1 to 4:15 p.m.
ISU Extension specialists will be present throughout the afternoon. Extension climatologist Elwynn Taylor begins the program in the Borlaug Learning Center, with insights on crop weather for the 2018 growing season. Mahdi Al-Kaisi, ISU Extension soil management specialist, will provide updates on various strip-till and no-till studies at the research farm.
Attendees will then take a tour of the farm. John Sawyer, ISU Extension specialist in soil fertility, will share information on corn nitrogen fertilizer management including application rates, application timing, nitrogen sensors and more. To finish the tour, Brian Lang, Extension field agronomist, will demonstrate crop scouting techniques for insect pests.
The field day is free, and everyone is welcome to attend. CCA credits will be available to those needing them. For more information, contact Terry Basol at 641-426-6801.
Subscribe to receive top agriculture news
Be informed daily with these free e-newsletters
You May Also Like
---