Tropical storm Andrea could bring early diseases, insects to Upper Southeast
Tropical storm Andrea could bring early diseases, insects to Upper Southeast
• Growers are advised to closely scout crops after the storm system passes through and to monitor unusual buildups of disease and insect pests.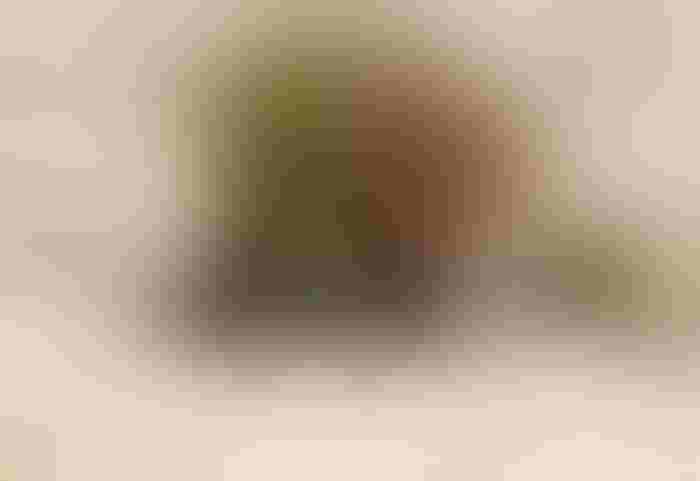 <p> MULTIPLE CROPS in the Virginia-Carolina area may be affected later by Tropical Storm Andrea, including late planted soybeans.</p>
After battling cool, wet weather throughout much of the 2013 planting season, growers in the Upper Southeast are now dealing with Tropical Storm Andrea, which may leave more than wet ground in her path.
For vegetable growers, cucurbit downy mildew has already been reported in several counties in North Carolina. Virginia Tech Vegetable Specialist Steve Rideout says the problem could get much worse if Andrea brings large numbers of disease causing CDM spores with her.
He says growers in the path of the tropical storm should take special care to scout their fields for signs of cucurbit downy mildew and beware of fungicide treatment options.
Cucumber growers in particular are strongly recommended to initiate a downy mildew protection program, Rideout stresses.
"Over the past growing seasons, our research has found spray programs containing Ranman (2.75 floz/A) to offer the best protection from this disease.  Presidio (4 floz/A) and Previcur Flex (1.2 pt/A) are also effective.
"However, we caution growers to rely upon these materials solely as our trial results from 2009 — 2012 for Previcur Flex and 2011 and 2012 for Presidio —were not as favorable as in past seasons in our cucumber CDM trials," Rideout says.
Cucurbit downy mildew can be recognized initially by small yellow spots on the upper surface of the lower leaves. 
When humidity is high (particularly early in the morning) blue/gray sporulation can be found on the underside of the leaves, the Virginia Tech specialist says.
With soybean planting delayed across much of the Upper Southeast, there is concern that the fast moving tropical storm may move Asian soybean rust spores from south to north earlier than in past years.
University of Delaware Plant Pathologist Bob Mulrooney says dry conditions in the Lower Southeast and near drought conditions in some parts of the area have slowed the south to north movement of Asian soybean rust so far this year. However, he notes that a mild winter may mean more disease causing spores survived farther north than in past years.
The good news with Tropical Storm Andrea, technically a sub-tropical storm, is that it has been a fast moving weather front.
The bad news is the storm is unusually early in the tropical storm season, leaving more questions than answers as to what crop pests may or may not be moved to the north earlier than usual.
For sure the storm system will dump more un-needed rainfall along the eastern side of the Carolinas and Virginia and further delay planting and the start of wheat harvesting.
Growers are advised to closely scout crops after the storm system passes through and to monitor unusual buildups of disease and insect pests.
Want access to the very latest in agriculture news each day? Subscribe to Southeast Farm Press Daily.
          More from
Southeast Farm Press
About the Author(s)
Subscribe to receive top agriculture news
Be informed daily with these free e-newsletters
You May Also Like
---