Farm workers needed to sustain heritage crop
Farm workers needed to sustain heritage crop
If Congress doesn't properly address a farm worker program in its plans to reform immigration laws, New Mexico's heritage chili pepper industry could falter and slowly crumble into obscurity as growers turn to more profitable crops.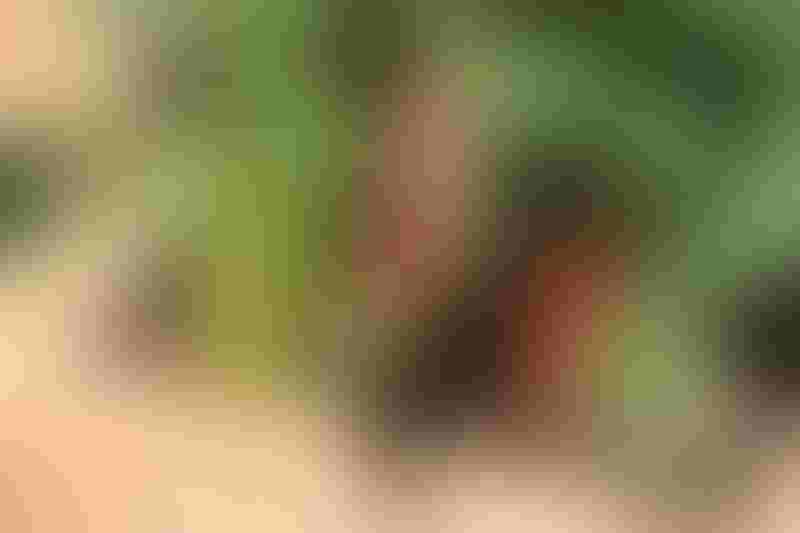 If Congress doesn't properly address a farm worker program in its plans to reform immigration laws, New Mexico's heritage chili pepper industry could falter and slowly crumble into obscurity as growers turn to more profitable crops.
That's what the president of the New Mexico Chile Association told Southwest Farm Press in an interview last week, emphasizing that now is the time to put aside political divisions and party rhetoric in an effort to reach a speedy conclusion for a problem that could leave farmers without a way to survive because of growing labor shortages in the fields.
"Certain segments of agriculture are experiencing a serious threat over labor shortages, especially farms that depend on field workers to harvest a crop or move a crop to market," says Dino Cervantes, who, along with his family, is involved in both chili pepper farming and processing operations in Southern New Mexico. "For instance, we are currently suffering a shortage of workers in the chili fields because the onion crop was late coming out of the ground this year, so as the chili ripened and harvest time arrived, most of the temporary farm workers we hire each year were still in the process of picking onions out of the ground."
If you are enjoying reading this article, please check out Southwest Farm Press Daily and receive the latest news right to your inbox.
Cervantes says the state's famous chili pepper industry is one of the largest home grown industries in New Mexico, employing over 4,000 people. But as important as that may be for those who dedicate their time, money and property to chili pepper production, there is a greater reason to keep the industry fluid, and that is the sense of state pride that every New Mexican feels toward their favorite food.
Chili peppers in New Mexico are not just an option, they seem to be a mandate.
Each year fresh chili pepper vendors set up portable roasting cages at parking lots, roadside pull-outs and grocery stores all across the state to supply the high demand for the unique aroma and taste of New Mexico's favorite food.
"There is no shortage on demand," Cervantes chuckles. "Every one wants to get in on the action and get those first fresh green and red chili [peppers] of the season. They will eat them for breakfast, lunch and dinner and what they can't use fast enough they will freeze for a cold or rainy day."
Labor issue
But Cervantes says sustaining the popular industry is challenging and there are reasons for concern, as reflected in periods of industry decline in recent years.
"The principle cause behind the struggles that our industry has experienced is the lack of available labor. The chili harvest is underway right now and already we have experienced labor shortages in the Mesilla Valley region," he notes.
The Chile Association says every day so far this season more farm workers than are available have been needed, and it is jeopardizing an industry that contributes over $300 million annually to the state's economy.
"In spite of our best efforts, for whatever reason, in recent years American society in general and people right here in New Mexico don't look at farm labor as gainful employment. We have offered attractive wages, often $15 an hour and more, and we still can not bring in enough people," Cervantes added.
He understands their reluctance.
"Field work is physically demanding and most field worker jobs are seasonal and they don't provide that steady year-round income most people need and want. Most Americans also tend to feel they are overqualified for jobs like this and in most cases even government funded employment agencies no longer refer clients toward these types of opportunities, and that leaves us high and dry," he said.
Cervantes says his family is dedicated to preserving the industry but admits as external pressures rise, like labor shortages, water availability, foreign competition and escalating input costs, many traditional chili pepper producers may look toward other commodity crops to keep their heads above water.
"The average age of our farm workers is going up too. They are getting older and we are not seeing younger men stepping up to replace them. This has a lot to do with current immigration policies and an uncertain future for temporary workers. We need a meaningful farm worker program in any immigration reform that is coming, and we need it sooner than later," Cervantes notes.
He says the issue is not unique to the chili pepper industry. Many of New Mexico's labor intensive industries, including dairies, hospitality, construction, cleaning, home health care, and food processing, rely on a less skilled work force.  Under current conditions there is virtually no way for foreign workers to enter the country legally to fill these jobs.
In addition, agricultural officials say that more than 70 percent of the fruits and vegetables consumed domestically are now grown in other countries, in many cases due to the lack of available labor here in the United States. As that trend continues, Cervantes says we may be facing the day when the U.S. must depend on other countries to provide our food and fiber.
Also of major concern are food safety issues and a better managed border system.
"We need to protect our borders. Improving enforcement to protect against future illegal immigration and acts of violence, while facilitating trade, is essential. So is developing a streamlined process to admit immigrants who bring unique talents to our communities and are needed now and in the future to keep our economy growing," Cervantes said.
He says ultimately the New Mexico chili pepper industry's long term viability depends on our ability to secure a dependable, legal work force.  The highest percentage of job growth across the country over the next five years is expected in low and moderate skill jobs, like many of the jobs are available in agriculture.
The potential for an escalating labor problem goes beyond the farm and into agriculture support industries. Cervantes says food processing companies in New Mexico often fail to find workers in areas of the state where unemployment runs as high as 15 percent.
"So a temporary foreign worker program has to be a priority. It is a means of indirectly securing jobs for Americans and promoting economic growth while reducing the pressure of illegal migration."
Articles of interest:
No action on immigration reform equates to giving illegals amnesty
Senate immigration bill offers commonsense reform
Obama administration pressures House to pass immigration reform
Subscribe to receive top agriculture news
Be informed daily with these free e-newsletters
You May Also Like
---