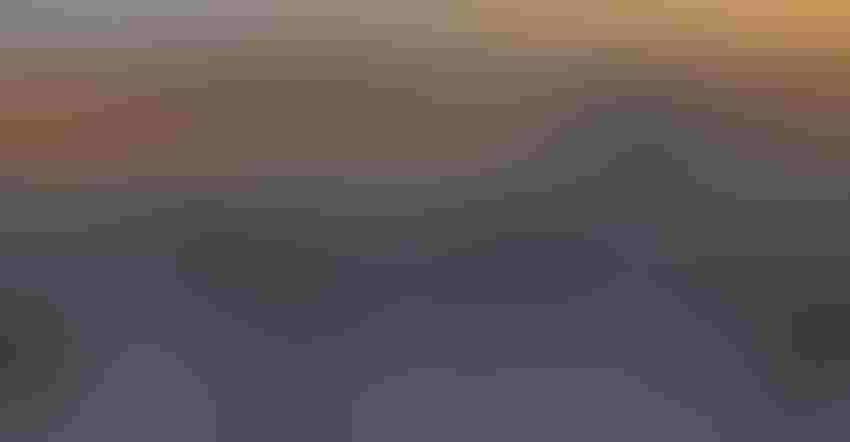 At the start of the season, growers have a lot to manage, monitor and maintain to set up their crops up for success. The extreme weather in parts of California is throwing typical growing conventions for a loop. 
Last season, California experienced the fourth consecutive year of severe drought conditions and 2016 was deemed the hottest year on record. This season, the pendulum has swung the opposite direction. Consistent and intense rainstorms have flooded many orchards in the Central Valley. In these areas, parched soil cannot absorb much-needed precipitation, leaving standing water during critical growth stages for tree nuts.
Protecting trees now is more important than ever. Disease pathogens thrive in damp climates and can infect blossoms and hinder a strong nut set. Without the ability to get into orchards to implement crop protection plans, brown rot and blossom blight could become an epidemic that growers will need to wrestle all season.
It is also important to consider how to manage waterlogged trees beyond the current season.
"Saturated soil can affect long term health of a tree by causing severe nutrient loss," said Dawn Brunmeier, Technical Service Representative, BASF. "Root rot can develop, impacting yields for future seasons."
The California Department of Pesticide Regulation (CA DPR) has recognized the importance of protecting trees from this extreme weather pattern. In a statement issued on February 17, 2017, they authorized the emergency aerial application of fungicides to orchards with standing water where ground applications are "difficult at best." They expect "significant economic losses" if proper fungicide applications are not made in this unusually wet weather.
The CA DPR authorized a group of fungicides to be used during this emergency period, including Merivon® fungicide and Pristine® fungicide from BASF. 
Merivon and Pristine fungicides are the only brand name products authorized for emergency use on orchards with standing water. These two products provide excellent control of the most common diseases found in tree nuts and provide trees with something extra: proven Plant Health benefits. 
"Plant Health benefits, found in Merivon fungicide, helps trees withstand major stressors while they are growing," Brunmeier said. "Standing water is considered a major stressor."
The coupling of Plant Health benefits with excellent disease control in Merivon fungicide helps protect trees, boosting the strength of the tree to create healthier, higher-quality almonds, pistachios or walnuts for years to come. Merivon fungicide has proven chemistry that provides nut growers with control of blossom blight and brown rot. The ideal application time for Merivon fungicide is early in the season at full bloom. Its authorized emergency application is a great opportunity for growers to stay on track with their disease control plan.
There are a few things growers need to keep in mind when applying fungicide to an orchard with standing water: the conditions need to be right; water must be standing and not have the ability to flow into state waterways where there are fish and wildlife; only apply it to orchards where standing water will not be pumped from the orchard after the fungicide application; and each application of fungicide should be made in accordance with the label directions.
The emergency application period is approved for Butte, Colusa, Glenn, Merced, San Joaquin, Sutter, Stanislaus, Tehama, Yolo and Yuba counties and is in effect until June 1, 2017. 
To learn more about both Merivon fungicide, visit www.GrowSmartAlmonds.com. 
To learn more about the emergency application for orchards with standing water, please visit https://www.co.sutter.ca.us
Subscribe to receive top agriculture news
Be informed daily with these free e-newsletters
You May Also Like
---