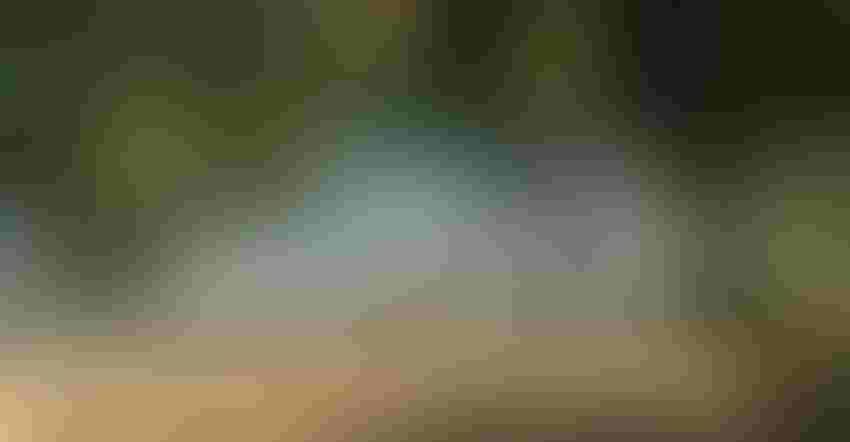 U.S. pistachios combined last year to boost the economies of their respective states by nearly $5.3 billion. California accounts for about 99 percent of all U.S. production. Arizona and New Mexico produce the balance of the American crop.
Todd Fitchette
Pistachios farmed in California, Arizona and New Mexico infused nearly $5.3 billion of combined economic activity across the region, according to a report commissioned by the American Pistachio Growers, a trade association representing the U.S. industry.
Nearly all this economic activity happened in California as most of the production happens there.
The study by Dennis Tootelian, principle of the Tootelian Company and emeritus professor of marketing at California State University, Sacramento, pulled together data from state and federal sources to illustrate the economic impacts of producing an edible nut with a history dating back to biblical times.
In a video of Tootelian produced for APG, he highlighted the vast growth in California production from 2016 to 2020. Bearing acreage during the four-year period increased 56%, or by 132,000 acres. Non-bearing acres (newly planted trees up to seven years old) increased by 41,500.
Growth in acreage, coupled with variety advancements and agronomic practices learned pushed U.S. pistachio production past the 1-billion-pound milestone for the first time with last season's crop. The U.S. produces most of the world's pistachios behind the Middle East, Europe, and China.
By the numbers
California pistachio growers and its half-dozen processors account for a $5.2 billion economic boost to California's economy, according to Tootelian's report. This should continue to increase as bearing acreage rises and the number of processing plants increases. Jobs and tax revenues to the state will follow as "business creates more business," Tootelian said.
Within that estimate, growers accounted for nearly $3 billion in economic output through the growing, management and harvesting of the nuts. The balance was generated through processing and packaging. About $2.5 billion in salaries were paid across 47,000 California jobs.
California pistachio growers will spend a net average of $3,451 per acre to produce a crop, or nearly $1.3 billion in total just to grow the crop. Processors will spend a net average of $1.13 per pound of harvested nut to convert that to a marketable product.
Nearly $191.9 million in indirect business taxes was created last year through growing and processing pistachios in California alone. These taxes are generated from businesses benefitting from economic activity and increased employment, according to the report.
Arizona and New Mexico
The other states known to grow pistachios commercially are Arizona and New Mexico. Arizona's crop is estimated at 9,500 acres (6,000 bearing acres), with about 500 acres reported in the Land of Enchantment.
Arizona's production of pistachios generated nearly $92 million for the state's economy last year. Over half of that, or about $49 million, was spent by growers and processors to grow, process and market those nuts. The industry paid about $39.6 million in wages across 915 full-time equivalent jobs directly employed in the state.
Arizona will collect about $3 million in indirect business taxes from the production and processing of pistachios. Most of those trees are grown in the southeast corner of the state, with new acreage being planted in the northwest corner.
Pistachio growers in Arizona will pay about $3,182 net per acre, on average, to produce a crop.
New Mexico's industry is the smallest of the three states. Still, growers and processors there generated $4.5 million of economic activity on nearly $2.7 million in expenditures. State and local tax revenues totaled just under $150,000.
Arizona has two pistachio processing companies while New Mexico has three.
Subscribe to receive top agriculture news
Be informed daily with these free e-newsletters
You May Also Like
---