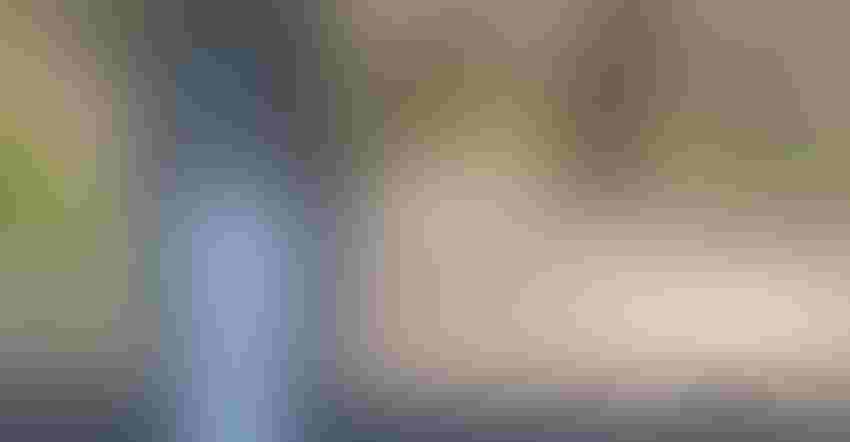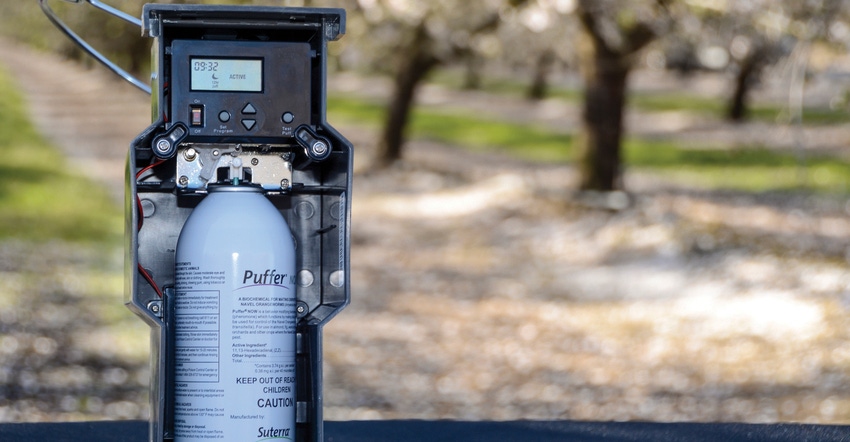 Growers who did not employ season-long mating disruption in their almond orchards can still employ a flowable product by Suterra in their hull split tank mix.
Todd Fitchette
Almond growers who opted to cut costs this year with their Navel orangeworm control efforts can still employ a flowable pheromone with their hull split sprays.
Suterra offers the only sprayable pheromone option for NOW control and is a good option for a tank mix with other approved products at hull split, according to Entomologist Emily Symmes, senior manager for technical field services.
The NOW-F product is also a good option for young trees, she said.
Growers looking to aid in their biological control and mating disruption efforts can also do a quick every-other-row treatment at a lower rate with just the pheromone to aid in control. Because it is not a contact spray like an insecticide, the lower rate can still aid in biocontrol, she added. Areal applications can also be helpful in covering acreage more quickly, according to Andrea Holeman, marketing manager for Suterra.
Lower almond returns and tight budgets make the season-end application timing for mating disruption more critical for those who opted not to use season-long pheromone dispensers, like Suterra's Puffer system.
The flowable also allows growers to hit those hot spots where trap counts may be high.
The NOW-F flowable is labeled for almonds, pistachios, figs, and walnuts.
Subscribe to receive top agriculture news
Be informed daily with these free e-newsletters
You May Also Like
---