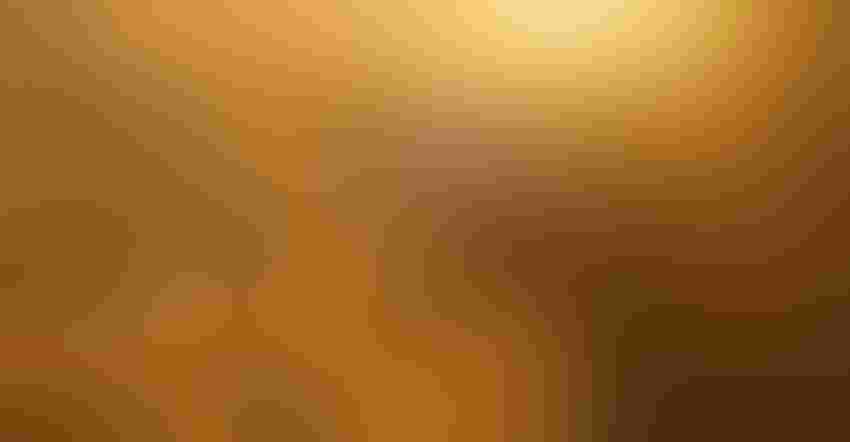 ENVIRONMENTAL BENEFITS OF PRECISION AG: Farmers and others in agriculture struggle with sharing how precision technologies impact sustainability. A new analysis shows the efficiencies gained with precision ag.
Maksym Belchenko/Getty Images
Farmers make huge investments in precision ag technology for various reasons. To improve profitability and yields is key.
Environmental benefits also come into play as consumption of chemicals, fuel, fertilizer and energy is decreased.
To provide a baseline in quantifying environmental benefits of U.S. precision agriculture, a new study conducted by four agricultural organization looked at the impact of selected precision ag technologies on productivity and use of fossil fuel, water, fertilizer and herbicide.
The study was shared during a virtual session March 4 at Commodity Classic. Representatives of the organizations that partnered on the study offered a panel discussion. They were Curt Blades with the Association of Equipment Manufacturers, Kellie Bray with CropLife America, Nicole Hasheider with the National Corn Growers Association, and Ariel Wiegard with the American Soybean Association.
The study looked at five precision ag technologies — autoguidance, machine section control, variable rate, machine and fleet analytics, and precision irrigation. It also considered a range of crops — corn, soybeans, cotton, peanuts, wheat, sorghum, tubers, sugarbeets, hay and alfalfa.
Here is a synopsis of the panel discussion.
Productivity. Over the last 18 years, growth in yields has coincided with widespread adoption of precision ag technologies, Wiegard said. Productivity has increased an estimated 4% overall with current precision ag adoption. With broader adoption by farmers, productivity could increase another 6%. As productivity increases, land for production decreases. Higher productivity and precision ag adoption could save an estimated 10.2 million acres from cultivation.
Fertilizer. As farmers followed the 4R's of nutrient management — applying the right source at the right rate, right time and right place — efficiencies increased. One example Bray cited is how a central Illinois family farm, on average, decreased fertilizer costs per acre by $67 while reducing greenhouse gas emissions by more than 15%.
Precision ag technologies have improved fertilizer efficiency by 7% and have the potential to improve efficiencies to 14% with broader adoption.
Herbicide. Herbicide use has been reduced by an estimated 9% with current improved precision ag practices. It could be reduced another 15% with greater precision ag adoption, Bray said.
"An estimated 30 million pounds of herbicide was avoided due to the adoption of precision ag technologies," she said. "An estimated 48 million pounds of additional herbicide could be avoided with broader adoption."
Fossil fuels. Fossil fuel use has declined an estimated 6% with current precision ag adoption, and it has the potential to further be lowered 16% at full precision ag adoption. That's an estimated 100 million gallons of fossil fuel not used — or roughly the equivalent of 93,000 cars off the road or 18,000 flights annually, Bray said.
Water. Water quantity use dropped an estimated 4% as a result of current precision ag adoption, Hasheider said. The potential is there to further decrease water use another 21% with full adoption. Irrigation technology has played a huge role in this, with variable-rate application and soil moisture sensors.
Adoption rates vary
Adoption rates used to quantify results cited in the study varied in each category. Authors assumed the following adoption rates: autoguidance and autosteer, 25% to 80%; machine and fleet analytics, 12%; precision center-pivot irrigation, 0% to 22%; fertilizer (machine sector control), 10% to 45%; herbicides (machine sector control), 5% to 22%; fertilizer (variable-rate), 15% to 54%; and herbicides (variable-rate), 2% to 13%.
Realizing that 100% adoption is unrealistic, the study considers a 90% adoption rate as full adoption.
So how do we get to full adoption with precision ag? Blades suggested that three things need to happen. First, policies must be in place that reward innovators who prove environmentally friendly technologies. Second, enabling infrastructure must be available, such as wireless broadband over cropland. And third, farm income must increase, so farmers can afford to invest in the technology.
Subscribe to receive top agriculture news
Be informed daily with these free e-newsletters
You May Also Like
---