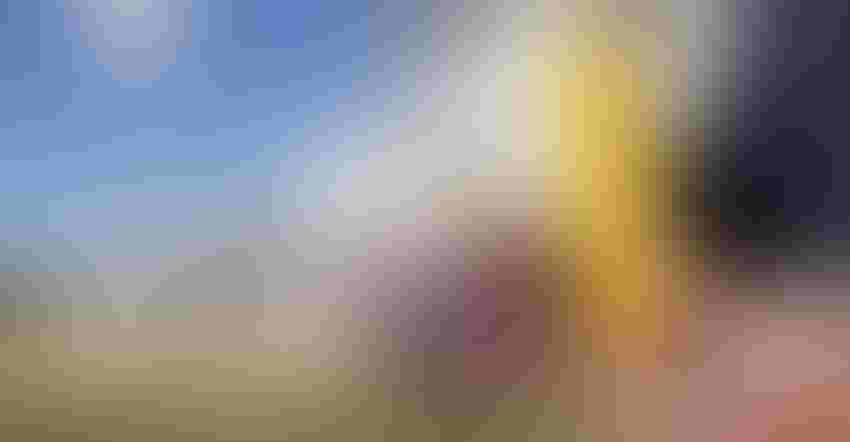 MORE ETHANOL: New advances in enzyme and yeast may help ethanol plants glean more product from corn. It is welcome in an industry facing tight margins.
Scott Olson/Getty Images
If you have invested in an ethanol plant, you know margins are tight. Three new technologies offer the biofuels industry a chance to get more out of every bushel of corn.
Novozymes and DuPont launched products during the recent Fuel Ethanol Workshop & Expo in Indianapolis. Each technology works to improve efficiency in the ethanol-making process.
Use high heat. Ethanol plants no longer need to shy away from high temperatures during liquefaction. Fortiva is a new alpha-amylase technology that breaks down the starch in the corn into long chains of sugars.
Traditionally, these types of enzymes work best at about 195 degrees F, but at this temperature enzyme efficiency is limited. Ethanol plants had to add chemicals to be able to use enzymes at this high heat, says Brian Brazeau, vice president, Biofuels Commercial North America at Novozymes.
The company's new product Fortiva allows plants to still operate at 195 degrees without adding chemicals and still producing more ethanol. "It offers them the flexibility to run their plants how they see fit," he adds, "whether that is run long or short fermentation processes."
Don't feed the yeast. Innova Force eliminates the need for yeast food. Yeast is a living organism that has a direct effect on fermentation efficiency. However, when the temperatures rise, the yeast starts to die. Ethanol plants often feed vitamins, nutrients and liquid urea to produce to cool the yeast.
With Force, there is no need for any additives. Eliminating yeast food alone results in a $300,000 savings for 100 million-gallon plants, Brazeau says. Plants also can benefit from reducing urea and eliminating yeast nutrients. Force comes in two formats, cream and dry.
Increase oil output. DuPont Optimash DCO+ is a patent-pending thermostable protease, which is an enzyme that breaks down protein into an amino acid. It can be added into liquefaction to help separate corn oil from the protein and fiber of the corn kernel.  
Because it is a stand-alone product, ethanol producers can precisely dose Optimash DCO+ without changing their alpha-amylase.
"The ethanol industry is important to corn producers," Brazeau says. Bringing new technologies to the marketplace is needed to increase efficiencies at ethanol plants, which ultimately affect profitability, he adds. Greater efficiencies may help in creating better returns for farmer-investors.
In addition, with the passage of year-round sales of E15, Brazeau says there is a need for more ethanol. "These types of technologies will help farmers and plant owners deliver more product to meet demand," he says.
Subscribe to receive top agriculture news
Be informed daily with these free e-newsletters
You May Also Like
---