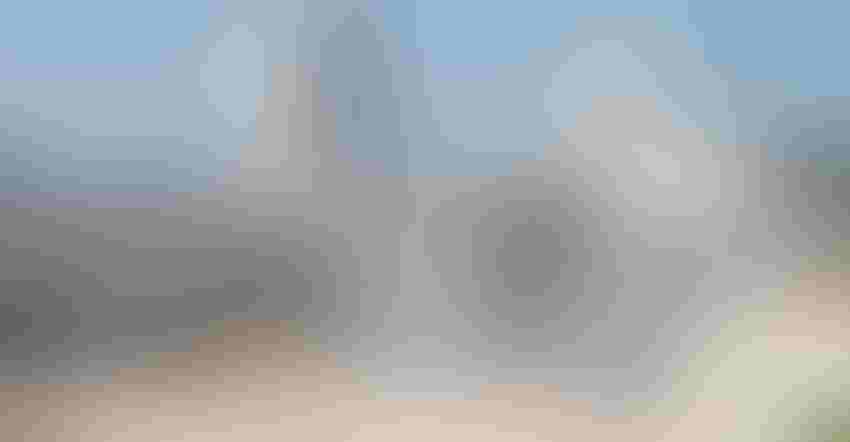 NO. 1: With 12 biodiesel plants and capacity to produce 400 million gallons annually, Iowa is the leading biodiesel producing state.
Iowa's biodiesel producers, farmers and fuel distributors are urging Congress to act swiftly and pass legislation to renew the biodiesel tax credit. The existing credit expired in 2017. Passage of a multiyear extension is critical to provide certainty necessary to help the biodiesel industry and rural economies flourish, says Lindsay Greiner, president of the Iowa Soybean Association.
"Now is the perfect time to move forward on this important policy," Greiner says. "Commodity prices are low and export trade is stagnant. Boosting demand for soybeans here in the U.S. by encouraging greater production and use of a renewable fuel is a win for farmers, motorists and the environment."
Renewing the tax credit would help biodiesel producers. With low fuel prices and tight profit margins in 2018 continuing in 2019, biodiesel plants have reduced production. Biodiesel is made from soybean oil and increasingly from other sources such as recycled cooking oil and animal fats. It's a renewable, clean-burning replacement for petroleum diesel and can be used in existing diesel engines without modification. It's the nation's first domestically produced, commercially available advanced biofuel.
Keeping plants running
Extending the tax credit is important, particularly for Iowa. Providing a tax credit of $1 per gallon of biodiesel produced, it helps ensure a more sustainable future by reducing the nation's dependency on fossil fuels and promoting a renewable, domestic source, Greiner says. Plans for promoting environmental efficiency have been in the news lately, and an extension of the tax credit is also needed to keep more people working at their jobs in the biodiesel industry.
Western Iowa Energy at Wall Lake is an example. That plant is running at 40% capacity and is putting capital improvement projects on hold. The reduction in run time means there are 26 trucks per day that aren't operating, and potential layoffs are on the horizon if the tax credit isn't extended as soon as possible.
According to the National Biodiesel Board, the U.S. biodiesel industry supports more than 60,000 jobs and generates $11.4 billion in economic impact. A group of renewable energy stakeholders wrote to congressional leaders in mid-February. Their letter reads, in part, "Allowing these tax incentives to lapse has created uncertainty for investors and the industry about the availability of these credits, jeopardizing the long-term investments necessary for development of these biofuels."
Seeking multiyear extension
Members of Congress from Iowa are leading the charge to get the tax credit extended. Led by Rep. Dave Loebsack, D-Iowa, and with the support of Steve King, R-Iowa, 44 U.S. representatives recently signed and delivered a letter to House leaders voicing strong support for the multiyear tax extension.
Grant Kimberley, ISA market development director, commends the Iowa delegation for its work to advance the policy initiative. He also recognizes newly elected U.S. Reps. Cindy Axne and Abby Finkenauer for signing the House letter supporting the measure. "New members of Congress have many interests competing for their attention," he says. "We appreciate how they've quickly grasped the importance of biodiesel to their constituents and the state of Iowa."
Kimberley, who also serves as executive director of the Iowa Biodiesel Board, says the World Supply and Demand Estimates released Feb. 8 by USDA add momentum to the need for increased biodiesel production. USDA estimates U.S. soybean supplies will be 910 million bushels more than demand at the end of this marketing year on Aug. 31. That will be the largest carryout by far in history and equal to more than 22% of total use (an 81-day supply). The volume is more than double the ending stocks of a year ago.
"Biodiesel is a critical industry for Iowa farmers, the environment and our economy," says Kimberley. "This is smart energy policy that supports American manufacturing jobs and energy independence. The tax credit has done everything it was originally intended to do and should be continued to give the industry the policy stability it needs to thrive."
Iowa's fuel marketing trade association, known as FuelIowa, is urging its members to ask Congress to support legislation extending the biodiesel tax credit. FuelIowa recently rebranded itself, removing "petroleum" from its name, to better reflect the variety of fuels its members offer for sale to motorists. It used to be called "Petroleum Marketers and Convenience Stores of Iowa."
For more on biodiesel, visit iowabiodiesel.org.
Subscribe to receive top agriculture news
Be informed daily with these free e-newsletters
You May Also Like
---