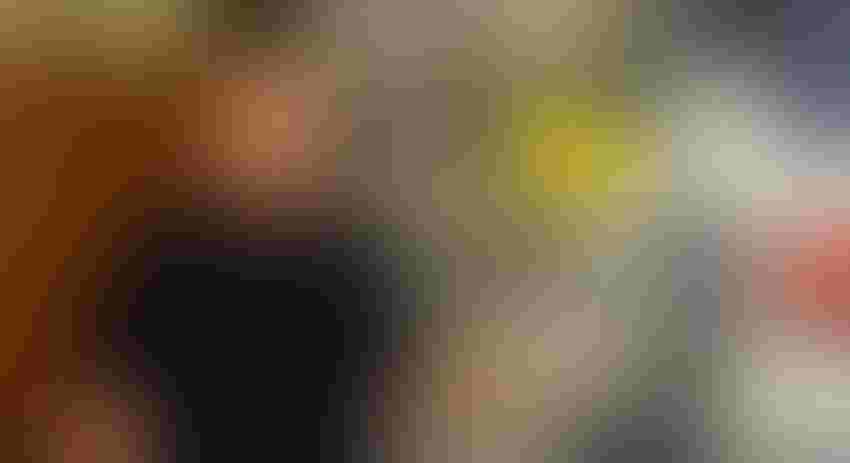 Angelo Mazzei, co-owner of California-based Mazzei Injector, recently won a key irrigation award.
Mazzei Injector
Congratulate Angelo Mazzei on his 2021 Irrigation Association Industry Achievement Award and he's likely to shift the attention to the support of his family and the employees of Mazzei Injector Company. Ask him about his 20 patents in fluid processing and he'll probably tell you the story of how he ground away on the lathe in his garage to help solve a fertilizer mixing challenge on his uncle's farm near Bakersfield, Calif.
With the improvements he made on venturi injectors in his garage workshop, Angelo Mazzei has changed the irrigation industry—and wastewater treatment, drinking water plants, even the wine industry—but he's always quick to humbly point out that he's a son of California's Central Valley, a local boy with an engineer's mind, a driving persistence, and a wife who encouraged him to follow his inventive instincts.
When the California Aqueduct piped water to his uncle's 10,000-acre vegetable farm where Angelo Mazzei worked, it created vast opportunities, but also posed a challenge to irrigators who were accustomed to injecting fertilizer into reservoir water on the suction side of their booster pumps. The State Water Project delivered water at 20 to 40 pounds per square inch (psi)—enough pressure for sprinklers, but not enough for old-style venturi injectors to draw in fertilizer.
Drawing on an engineering class he'd taken at California State University, Fresno, Mazzei went to work in his garage to improve Giovanni Venturi's brilliant technology. In Venturi's design, fluid or gas is compressed in an intake cone, then allowed to expand in an outlet cone; the change in velocity creates a vacuum that pulls in other liquid or gas through a suction port.
Mazzei adjusted the geometry and positions of the cones and suction port, dramatically reducing the amount of pressure differential required to inject fertilizer and mix it into irrigation water, making it possible for his uncle—and farmers around the world—to tap the power of the water itself.
A little challenge
"It was a little challenge to convince the patent attorney that a 181-year-old invention had any improvements," Mazzei laughs. "I was really persistent because I thought I had stumbled on something that would be really beneficial for the irrigation industry."
Beneficial indeed. Angelo and Mary Mazzei established their company in 1978, and sales of their venturi injectors took off as California farmers adopted drip irrigation. Mazzei soon turned to figuring out how to use his injectors to help a vegetable company aerate its wastewater lagoon to reduce odors. Over the years, his initial 1978 patent was joined by 19 more, representing advances in injection, mixing and automation in irrigation and other liquid systems.
Today, high-efficiency drip is common not only in the field, but also the foundation of indoor farming systems like greenhouses and vertical farms. Precision management of irrigation resources, process water and wastewater—as well as other inputs—will be even more vital to irrigated farms around the world, and automation is an increasingly important strategy as farmers struggle with tight labor markets. Think SCADA for farming.
More than fertilizer
Mazzei injectors have found applications well beyond fertilizer injection. Tiny Mazzei injectors treat spa water with ozone to protect bathers from pathogens. Massive ones inject air, oxygen or ozone for drinking water and wastewater treatment at huge municipal plants. And the sizes in between are used for injecting and mixing ozone for sanitizing and advanced oxidation processes in industrial wastewater treatment processes.
One of the most exciting recent applications of Mazzei injectors has been the development of the company's AirJection system, which injects air into subsurface drip irrigation lines to aerate the root zone. Researchers around the world have demonstrated yield and quality improvements in crops ranging from melons to tomatoes to cotton.
And an innovative research team from Fresno State (Mazzei's alma mater) and Memorial University of Newfoundland found that aeration significantly improves the balance of microbe genera in the soil, paving the way for improved nitrogen use efficiency.
Lifelong support of learning
Throughout his career, Angelo Mazzei has supported education. Dedicated to developing future agriculture leaders, he has contributed equipment, funds and technical expertise to California State University, Bakersfield, where he also serves on the foundation board; California Polytechnic University, San Luis Obispo; and University of California, Davis.
Mazzei has maintained particularly close ties to Fresno State, the school that helped him set the course for a life of innovation. There, he has been deeply involved in projects with faculty and students, and helped establish the university's International Center for Water Technology.
Mazzei's commitment to education extends to the lifelong learning provided by industry associations. He has been a member of the board of directors of the Kern Agricultural Foundation and an active participant in the Irrigation Association, California Agricultural Irrigation Association and the International Ozone Association.
Continued growth
Mazzei's interest in lifelong learning drives his company, too. His daughter Celia Cobar joined the business, and as director of research and development, introduced computational fluid dynamics (CFD) modeling to the company's capabilities. Mazzei Injector Company has developed dramatically since Angelo Mazzei's days of experimenting in his garage. The ability to model the flow of liquids and gas inside the system and out has allowed Mazzei and his team to fine-tune injectors, pipeline flash reactors, gas separators, mass transfer nozzles and more.
But despite all his technical and business achievements, Angelo Mazzei brings the conversation back to the people around him.
"My most proud accomplishment is building a company of dedicated people with great character to establish a culture of innovation, collaboration, service and uncompromising quality," he says.
Jim Lauria is vice president of Sales & Marketing for Mazzei Injector, a fluid design company that manufactures mixing and contacting systems.
Source: Mazzei Injector, which is solely responsible for the information provided and is wholly owned by the source. Informa Business Media and all its subsidiaries are not responsible for any of the content contained in this information asset.
Subscribe to receive top agriculture news
Be informed daily with these free e-newsletters
You May Also Like
---