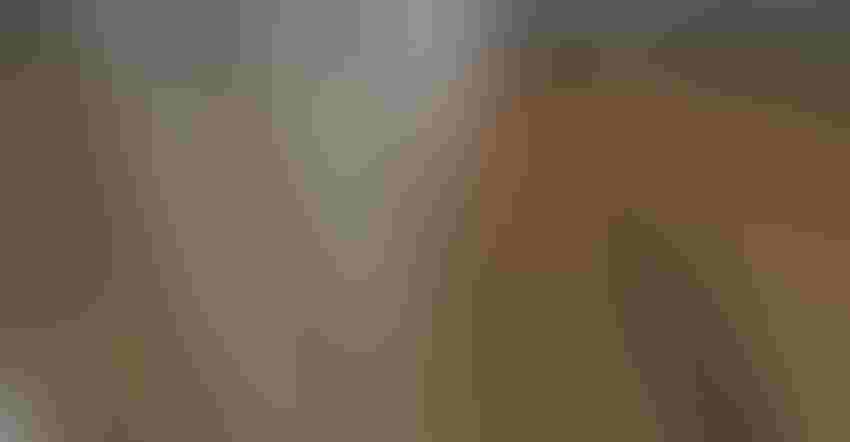 SAVING WATER: The Dragon-Line mobile drip irrigation system will be the topic of an educational seminar during this year's 3i Show March 22-24 in Dodge City.
Monty Teeter has been in the center pivot irrigation business for more than 40 years and he's been marketing subsurface drip irrigation for more than 15 years. In recent years, it has been his passion to try to help western Kansas farmers "make every drop count" in the effort to reduce the depletion of the Ogallala Aquifer.
About three years ago he came up with a way to combine center pivot and drip to create a "mobile drip" technology that he calls Dragon-Line, a name derived from the fact that the system literally drags drip hoses between the rows of row crops, or through a drilled crop such as wheat.
He's been tinkering with the system for the better part of a decade, but some major strides have been made in the last three years. The Vision for the Future of Water in Kansas plan has helped set up water conservation system on farms whose operators agreed to be part of a "Water Technology Farm" effort to try out new technologies for water conservation.
Teeter's Dragon-Line has been a centerpiece for many of those efforts, paired with moisture probes, temperature sensors, variable rate application, fertigation and other techniques.
On March 23, as part of the education lecture series at the annual 3i Show in Dodge City, Teeter will offer a seminar on mobile drip irrigation titled, "How to Save Water ad Money with Drip Line Technology."
Teeter's presentation will be at 3 p.m. in the designated presentation area, located in the southwest corner of the concrete side of the Western State Bank Expo Center. The presentation is free and open to anyone attending the show.
Teeter will discuss water savings as a major benefit of pivot irrigation through drip technology. Other benefits include reducing or eliminating wheel track issues, allowing possible winter watering without ice accumulation on pivot, eliminating leaf burn and plant shock from sudden temperature changes, and more.
The benefits will continue to emerge as drip irrigation is used in diverse production areas. Teeter will speak on how Dragon-Line has transformed pivot irrigation through drip technology.
Teeter Irrigation will also be an exhibitor at the show. Attendees can stop by exhibit space I-202 for more information.
Teeter, developer and CEO of Dragon-Line, is a lifelong resident of the Southwest Kansas area. Teeter Irrigation in Ulysses, Kan., has been a distributor, designer and installer of center pivots for 40 plus years.
Subscribe to receive top agriculture news
Be informed daily with these free e-newsletters
You May Also Like
---