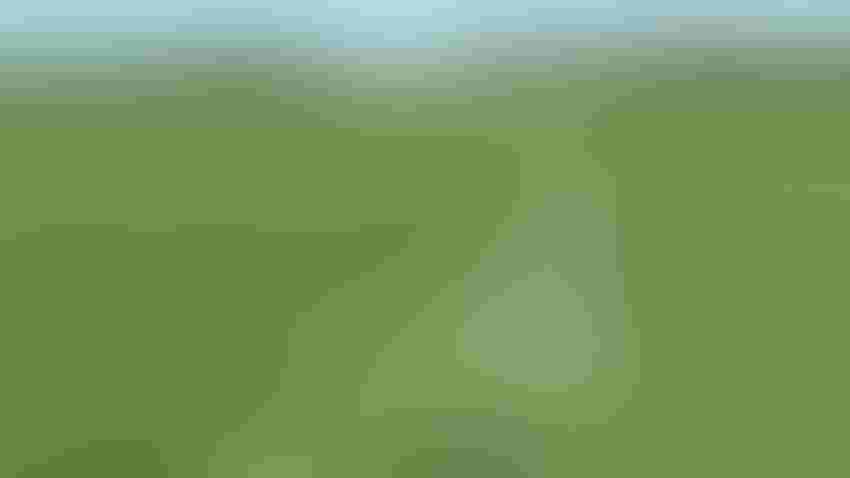 BIG SPRAYER: This electric airship can cover 40 acres in an hour. While California is the initial market, Guardian Agriculture, creator of the SC1 has prebooked orders across the country. FAA has approved the airship for operation.
Photo courtesy of Guardian Agriculture
The idea of spraying by drone isn't new, but what about a machine carrying 200 pounds of cargo and covering 40 acres in an hour. That's the promise of the Electric Vertical Take-off and Landing system from Guardian Agriculture. And thanks to the U.S. Federal Aviation Administration, the SC1 is cleared for take-off in the United States.
"The FAA approval came earlier than we anticipated," says Adam Bercu, Guardian Agriculture Founder and CEO. "We have recorded more than $100 million in orders from commercial farming customers across the United States, including California."
Farm Progress caught up with Bercu ahead of the announcement by email.
The FAA approval makes Guardian Agriculture the first commercially authorized eVTOL in the U.S. More farmers are looking to the sky to apply crop protection products more precisely. Multi-airship programs are gaining in popularity, and the Guardian SC1 can be operated in a "swarm" with other machines. But this is no traditional drone in the sky and Bercu says given the machine's productive capacity a single unit can "compete effectively with smaller tractors, so we don't expect swarming to be needed in most cases."
The Guardian SC1 is 15 feet wide, and each blade is 6-feet in length. The big payload gives it greater range, and Bercu explains the time it takes to charge the machine is about the time it takes you to fill your pickup tank with fuel. "Everything we've developed has been focused on delivering cost-competitive real-world acres per hour," Bercu says. "This includes designing our systems to require near zero setup and breakdown time, limiting width to road legal limits to allow for easy site-to-site transport, and devoting years of R&D into ways to maximize recharge speed and minimize downtime."
The system is designed for fully autonomous use. Essentially, fill it, charge it, fire it up and it runs its course with little manual intervention. Each unit has an FAA tail number just like an airplane, a move that may have helped the company speed its regulatory path at the federal agency.
Working with Wilbur-Ellis
California will be the starting point for the SC1 in operation. Guardian Agriculture has teamed with Wilbur-Ellis to deploy the technology primarily with specialty crops in the San Joaquin Valley. In a media release announcing the FAA news, Willie Negroni, Wilbur-Ellis vice president of supplier relations, notes the approve from FAA means Guardian Agriculture "is uniquely positioned to change the face of farming for the better. For the first time, we now have a reliable, cost-effective and sustainable solution in the form of the Guardian SC1. We are so confident in the technology and the Guardian team that we are not only a customer, but also an investor."
Adds Bercu: "We are excited to begin commercial operations in California in partnership with our customer Wilbur-Ellis in the coming months. We expect to begin delivering unites to customers beyond Wilbur-Ellis as soon as we've ramped up our production capacity. Guardian is a manufacturer, not a service provider, and expects to ship units nationwide. California is just where our first customers are."
The SC1 uses industry standard nozzles, pressure, droplet sizes and application volumes. The autonomous machine works with a ground station super charger and software generating domestically stored data for on-target field application where needed. "We envision both farmers using Guardian systems directly and also through service providers," Bercu adds.
You can learn more about the Guardian SC1 at guardian.ag.
Subscribe to receive top agriculture news
Be informed daily with these free e-newsletters
You May Also Like
---