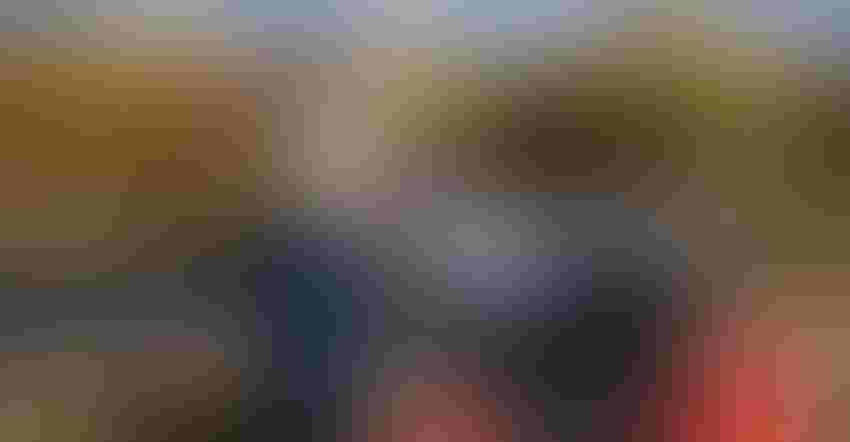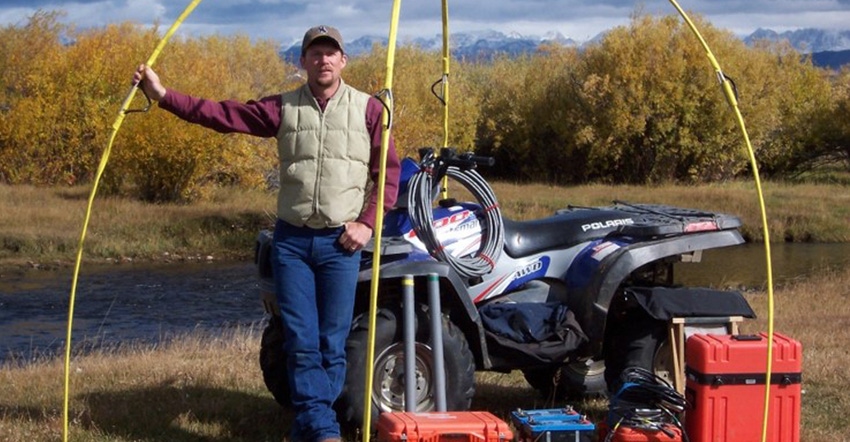 STANDARD SYSTEM: The geophysical system most commonly used in Kansas, the MT4, shown here, maps the structure below the surface from 25 to 1,500 feet.
When you want to drill a new water well, be it for irrigation, domestic or municipal use, geothermal or stock watering, one of the biggest question marks is how you know where to drill. It can cost hundreds or thousands of dollars to drill a well, and it's wasted money if you end up with a dry hole.
For the last couple of centuries, the technology to find underground water has been called "witching." That involves using a willow branch to walk back and forth over a given area until the underground water causes the branch to bend downward.
It has had some success, especially in locating sources of water that are close to the surface and unimpeded by heavy layers of shale or clay. Its success at locating deeper or more obscured water formations has more limitations.
But, just as it has had in other areas of agriculture and geology, technology has made advances. Meet Kevin Rigsby, manager of geosciences at Hydro Resources, a company based in Sugarland, Texas, with offices in nine locations — all dedicated to helping farmers and rural businesses and governments find the best place to tap into the water they need.
Its Kansas location is Garden City. In Oklahoma, it has an office in Tulsa. There are Texas offices in Sugarland, Dripping Springs, Dalhart, Hereford and Sunray. There are also offices in Fort Lupton, Colo., and Reno and Winnemucca, Nev.
Rigsby works out of the Tulsa, Okla., office.
"For more than 20 years I worked in the oil and gas industry, using seismic and electromagnetic technologies to help find the best areas to drill for oil," Rigsby says. "But almost every time I was out there setting up a test area, I'd have a farmer — either the landowner or a neighbor — asking me if this kind of technology could be used to locate water."
Rigsby says he was intrigued by the question, mostly because he suspected the answer was "yes," but also because he had a feeling that the days of a fossil fuel-based economy were limited and that "water is the new gold."
So, he left the oil and gas world and developed a geophysical way of searching for water under the surface of the earth. Hydro Resources uses electromagnetic currents to create signals and measure returns that map the hydrologic features below the surface and pinpoint the spots where drilling for a well with good quality and good supply of water can be found.
Geotechnicians lay out several sensors on the surface to measure returns and insert stainless steel probes to receive low-frequency signals from the ground.
"When low frequency signals go through earth and rock formations, the signal coming back carries new information, helping us find areas of sand, gravel or porous limestone," Rigsby says. He adds that data collected from successful wells helps identify the types of return signatures that indicate where drilling will be productive.
Hydro Resources has been exploring for water wells using this technology since 2004 and has about an 85% success rate of locating acceptable wells nationally and internationally, he says. "We very seldom get a dry hole; sometimes we get less volume than predicted, sometimes better," Rigby adds.
In instances where the groundwater formations are 300 feet or more beneath the surface, Hydro Resources has technology that enables it to use the naturally occurring electromagnetic field of the earth to measure "resistivity," or resistance to current flow, and use that to determine where pools of water exist.
In western Kansas and Oklahoma, some subsurface aquifers are often brackish or too salt-infused to use for irrigation. But Rigsby says the Hydro Resources technology can tell salt water from fresh water.
"Saltwater is highly conductive," he says. "Its resistivity rate is about 6 ohms compared to 16 or 18 or higher for fresh water. On our images, the resistivity values of the formations are color-coded. A yellow or green zone is a good target; an orange or red zone would almost certainly be saltwater or clay/shale."
He says the same technology can help water resource managers track underground saltwater "plumes" that either occur naturally or are more often created by disposal or leaky oil well casing.
"If you measure resistivity, you can delineate salt water from fresh water," he says. "It is really the only technology that does that."
About the Author(s)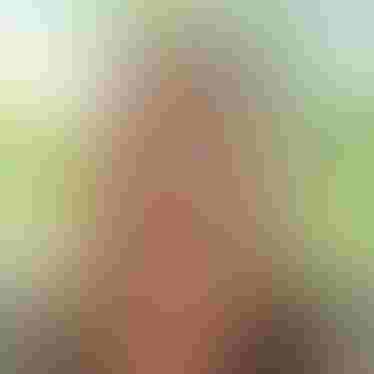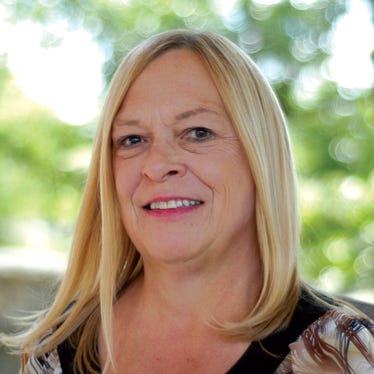 Phyllis Jacobs "P.J." Griekspoor, editor of Kansas Farmer, joined Farm Progress in 2008 after 18 years with the Wichita Eagle as a metro editor, page designer, copy desk chief and reporter, covering agriculture and agribusiness, oil and gas, biofuels and the bioeconomy, transportation, small business, military affairs, weather, and general aviation.
She came to Wichita in 1990 from Fayetteville, N.C., where she was copy desk chief of the Fayetteville Observer for three years. She also worked at the Pioneer Press in St. Paul, Minn. (1980-87), the Mankato Free Press in Mankato, Minn. (1972-80) and the Kirksville Daily Express in Kirksville, Mo. (1966-70).
Subscribe to receive top agriculture news
Be informed daily with these free e-newsletters
You May Also Like
---