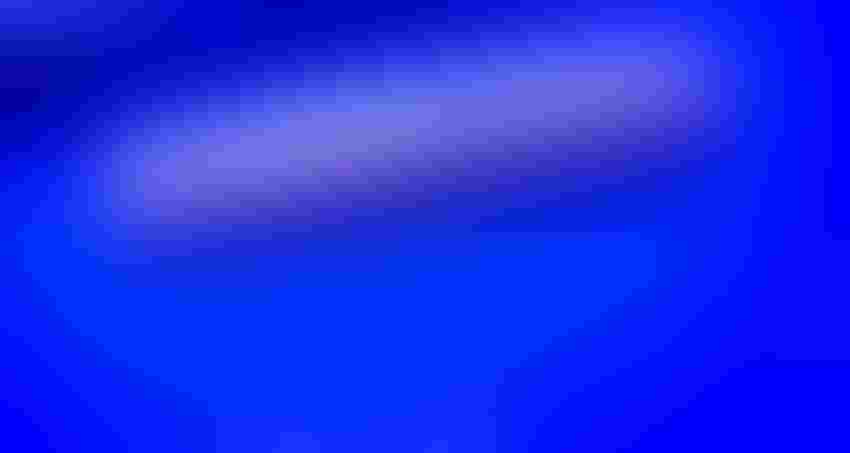 IT'S A SIGN: Attached to a T6.180 (240 hp) tractor introduced at Agritechnica, the Methane Power sign may be more common as more tractors are introduced. The potential to turn farm-produced methane into useful fuel for a farm machine offers future opportunities.
I remember the smell. It was my first visit to an on-farm methane capture facility in southeast Minnesota in the early 1980s. It was a poultry farm and they were working to capture the gas and put it to work powering a generator for the farm. It was renewable energy at work before renewable energy was cool. But boy, was that chicken litter aromatic.
Jump forward 40 years and methane is getting cool again. Companies involved with livestock have big carbon reduction targets and are working to advance their use of renewable fuel use. That has created a new business – renewable natural gas. Yes, this is highly cleaned methane captured and compressed from livestock operations and put right into the natural gas pipeline.
For example, Smithfield Foods, Inc. and Roeslein Alternative Energy recently added $45 million to their Monarch Bioenergy joint venture, which builds on a manure to energy effort that holds promise for new opportunities from the farm.
But the renewable natural gas produced in this partnership is a far cry from that poultry litter methane I first encountered. "Historically, folks in our business have produced renewable energy and they take that biogas and use the energy to produce electrons," says Kraig Westerbeek, senior director, Smithfield Renewables. "You see these types of programs across the country. But that biogas is not cleaned, it is corrosive, and it's used by farms to power generators at the end of the electrical distribution system, it was never designed to take power to the grid."
He explains that renewable natural gas is a high-quality product that must meet specific standards to be pushed into the natural gas distribution system. The Monarch Bioenergy project is doing just that – creating quality natural gas using methane captured from Smithfield swine facilities in Missouri.
"Our model is to take the methane to a central location, clean it into pure pipeline quality natural gas and once you do that you can sell the gas anywhere you like," he says.
And in some states, like California, there's a rising demand for this renewable energy resource. It's a potential opportunity for livestock operations that can capture the methane, and if the market economics are right could be a solid income earner in the future, but what about expanding use of methane on the farm?
The biogas tractor
That methane direct from a pit or lagoon is nasty stuff. It can be collected and pushed through an on-farm generator to provide electricity. But with a little more cleaning (not the level Westerbeek explained) could be used in a tractor engine. And that's the idea behind New Holland's new 100% methane-powered production tractor.
The machine, introduced at Agritechnica late last year, is powered by an FPT N67 engine built to use compressed natural gas, liquid natural gas and biomethane. The T6.180 shown is a 240 hp tractor (180 denotes kilowatts) and is ready to run on methane.

BIG TANK: This is a 100% biomethane tractor introduced by New Holland late in 2019 for the European market. The "tank" in the front is needed (and is handy ballast) because methane is less energy dense than diesel. But this machine could be powered by methane processed on farm.
Of course, for true on-farm methane production you'd need to push the gas created through at least a basic cleaning and compression for best use. A French company on the New Holland stand showed a unit and depending on the capacity the starting price was $50,000.
A hefty investment but for a dairy farm or beef finishing operation or, dare I say it, a poultry operation, it would eventually be 'free' energy to put through the tractor.
While renewable natural gas has a lot of potential, the circle-of-life opportunity to produce your own natural gas and power a tractor may also have merit. Globally, manufacturers are looking at several issues surrounding climate change. Methane is worse than carbon dioxide in that mix but capturing it and burning it in a tractor could be the answer.
As usual, farmers offer a potential solution and could see an opportunity for this new fuel.
Subscribe to receive top agriculture news
Be informed daily with these free e-newsletters
You May Also Like
---