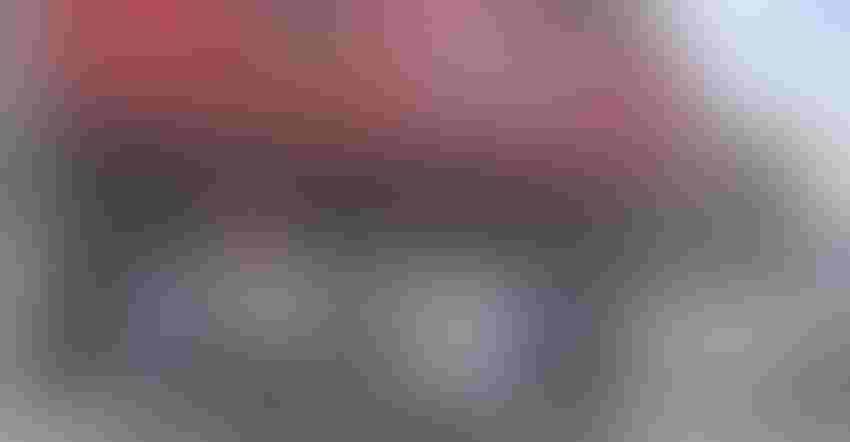 ETHANOL TOUR: Visiting Iowa, Mexican marketers saw firsthand how U.S. ethanol is made, distributed and sold, as Mexico is moving to an E10 blend.
Fuel retailers from Mexico came to Iowa last week to learn how U.S. ethanol is produced and marketed. In 2017, the agency that oversees Mexico's fuel market changed the rules, so Mexican marketers can now blend ethanol in their gasoline.
"It's more of a free-market in Mexico for fuel now than in the past," says Monte Shaw, executive director of the Iowa Renewable Fuels Association. IRFA staff put the three-day tour together with the help of the American Coalition for Ethanol, in conjunction with the U.S. Grains Council.
"We did this to show Mexican retailers the opportunities for sourcing, marketing and retailing ethanol-blended gasoline, as Mexico's transportation sector evolves," Shaw says. "We've got 30 years of experience here in Iowa. We invited them to come up here and learn how we do it."
Making and marketing ethanol
Decision-makers from some of the largest Mexican retail groups participated in the trade mission, which included tour stops that explained each step of the ethanol supply chain from the cornfield to the gas pump. The trade mission visited a farm, an ethanol plant, fuel terminal, bulk fuel storage facility, and retail and convenience store fuel stations.
In addition to tours of these sites, Mexican marketers had the opportunity to sit down with managers and representatives of the businesses and gain information they can use in their own operations in Mexico. The tour also included meetings with a design, construction and equipment installation company for retail stations and bulk storage facilities, as well as meetings with several ethanol marketers across the region.
Indeed, seeing is believing
"I've participated in 11 marketer workshops with the USGC across Mexico in the past 18 months, and interest in ethanol seems to be increasing with every event," says Ron Lamberty, ACE senior vice president. "We want these key Mexican retailers to see that contrary to the ethanol ghost stories they've read online, E10 is successfully sold everywhere in the U.S."
Lamberty adds, "As high as fuel prices are in Mexico, when marketers go to a workshop and hear they can sell a high-performing, lower-cost product like ethanol and make more money, it probably sounds too good to be true. By coming to Iowa and seeing gas stations using the same dispensers they use, and transport trucks and terminals like the ones they have in Mexico, it becomes 'real' for them, and can dramatically shorten the time it will take to get significant ethanol volumes moving in Mexico."
Big ethanol market in Mexico
With U.S. demand for ethanol running relatively flat and ethanol supplies abundant, U.S. ethanol producers are looking for future growth and profits in the export market. Mexico has a law prohibiting the use of Mexican-grown corn to make ethanol. The U.S. Grains Council estimates Mexico represents a potential 1.2 billion-gallon-per-year market for U.S. ethanol. Producing that much ethanol would require approximately 428.6 million bushels of corn.

LEARNING: Visiting the Golden Grain Energy ethanol plant at Mason City in northern Iowa, Mexican fuel retailers learned about quality control in ethanol production.
Will the Mexican market for ethanol eventually buy U.S. corn to make their ethanol or will they buy U.S.-made ethanol? Mexico would have to build ethanol plants, and it's not yet clear whether their government has the intention of producing ethanol to meet some of their needs. Mexico will have to import ethanol at first, as it gets its blending and E10 distribution system established.
PEMEX officials oppose ethanol
Mexican fuel retailers on the Iowa tour said they are anxious to start selling the renewable fuel. They learned that the cost of ethanol blends is lower than straight gasoline, and they saw that the pumps and tanks used by U.S. fuel retailers are similar to those used in Mexico.
The Mexican visitors said E10 ethanol blends won't be sold in Mexico for at least another year, so they will be following up after this trip to learn more about how to access ethanol from U.S. sources. They also said PEMEX, the national oil company of Mexico that controls a near monopoly on petroleum in that country, is very much opposed to ethanol and is fighting to keep it from succeeding in the marketplace.
"IRFA was privileged to host this group of influential businesses that will shape the future of Mexico's ethanol market," says Lucy Norton, IRFA managing director. "Drawing on Iowa's decades of experience, we look forward to sharing information. Expanding the availability of ethanol blends throughout Mexico will result in improved air quality and lower consumer fuel costs. In turn, this emerging market will greatly benefit the U.S. ethanol industry and corn farmers."

ANSWERS: Curt Strong, commodity manager at Golden Grain Energy, explains regulations that U.S. ethanol producers and distributors must follow.
Subscribe to receive top agriculture news
Be informed daily with these free e-newsletters
You May Also Like
---