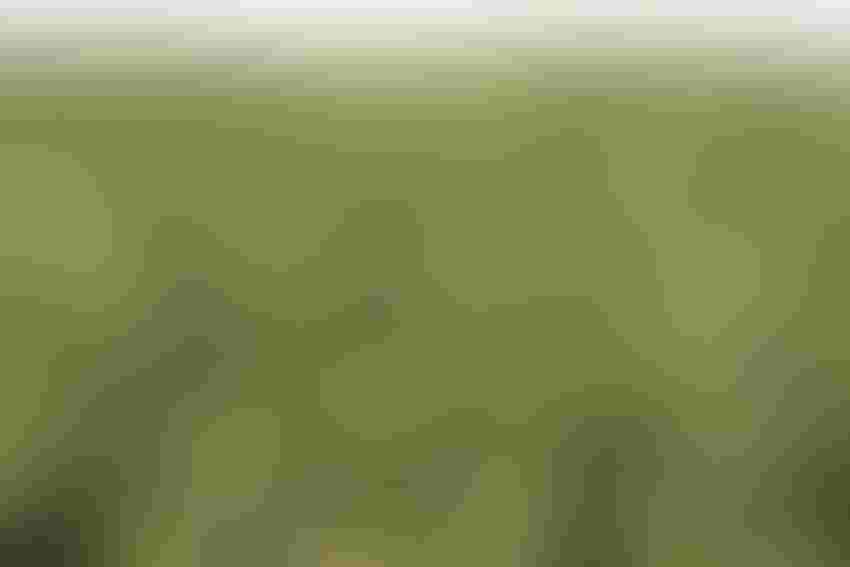 Tropical Storm Hermine may well have blown some Asiatic soybean rust spores into North Carolina last weekend.  If it did, and if the spores landed on wet soybeans, we may well have rust show up in a couple of weeks. 
Folks who are scouting soybeans should be alert for signs of rust, especially on the back side of leaves in the lower part of the soybean canopy.  If the scout cannot rule out rust, (s)he should contact the local county Extension agent, consultant or dealer to see if (s)he can rule out rust.  If rust cannot be ruled out, a plant sample should be sent to the Plant Disease and Insect Clinic on NCSU campus.  If possible, the sender should note the exact coordinates of where the suspected rust was found.
We still consider our earlier recommendation to not spray soybeans that have not started blooming, or blooming soybeans that are more than 100 miles from confirmed presence of rust on soybeans to be a valid recommendation for most soybeans in NC.  We do not recommend spraying for rust after stage R6 (full-sized beans in the top four nodes), since soybeans this mature will probably drop their leaves naturally before rust will cause many to drop prematurely.   Check the label on the fungicide you prefer to use to see how late in the season that chemical may be sprayed.
Asiatic Soybean Rust has been confirmed on soybeans in Union County, GA, and Coffee County, TN, as well as Bulloch and Echols counties, GA, Jefferson Davis, Jones, and Washington counties, MS.  Union County, GA, is just across the state line from Cherokee County, NC.  This is the first confirmed find of rust on soybeans in TN this year.
The Colleton County, SC rust is still closest to most NC soybeans, being approximately 160 miles from Charlotte, 345 miles from Elizabeth City, 180 miles from Fayetteville, 230 miles from Raleigh, 280 miles from Washington, 180 miles from Wilmington, and 225 miles from Winston-Salem, NC.  Rust is still observable, but developing fairly slowly at this site.  The Union County, GA find is closest to Murphy, at 15 miles, but not closer than the SC location to any of the other NC cities listed above.
The current status of rust in the continental US can be found anytime at http://sbr.ipmpipe.org.
Subscribe to receive top agriculture news
Be informed daily with these free e-newsletters
You May Also Like
---