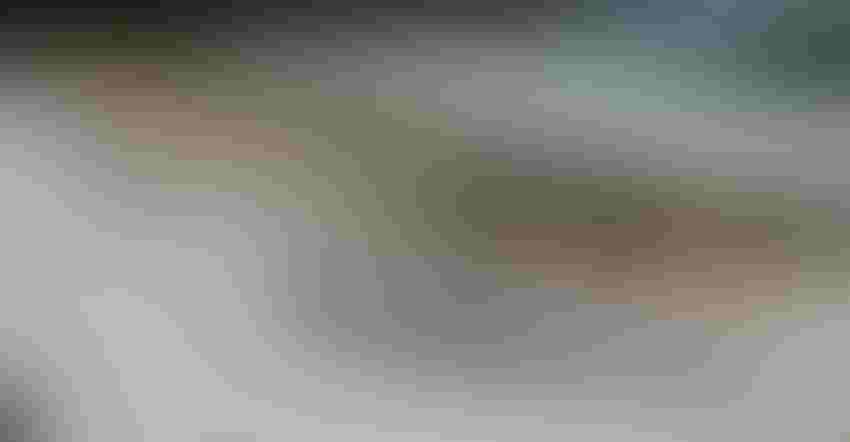 Soybean breeders funded by the checkoff are improving and adding to current genetic sources of soybean cyst nematode resistance and breeding them into high-yielding backgrounds.
SCN causes the most yield loss of any soybean pathogen in North America, with economic impact in excess of $1 billion per year.
Like herbicide resistant weeds, the SCN organism evolves and adapts to eventually overcome the same source of genetic resistance deployed in a field year after year. Consequently, constant use of a single source of resistance (such as the PI 88788 source) will eventually wear thin, if not improved upon or rotated with other unique sources.
Expanding the sources of SCN resistance hasn't always been easy. Public soybean breeders have spent years working with SCN resistance breeding lines other than PI 88788, which is the source of resistance used in 95% of commercially available SCN-resistant varieties. Unfortunately, breeding resistance genes from those other sources – such as PI 548402 (Peking), PI 90763 and PI 437654 (Hartwig) – into elite varieties has been challenging.
"With these unique resistance sources, you start with low-yielding backgrounds," says Brian Diers, plant breeder at the University of Illinois Urbana-Champaign. "It takes time to breed resistance from these new sources into elite genetic backgrounds."
Diers says that's partly why the PI 88788 source of resistance has been over-used. "It's worked really well, and breeders have been successful at incorporating it into high-yielding varieties. It's been more difficult and taken longer to get yield parity with other sources of resistance, but we're solving that problem."
Improving Peking
Another reason PI 88788 has been easy to work with: The resistance involves one major gene, Rhg1, whereas Peking resistance involves two genes, Rhg1 and Rhg4. Simply put, it's harder for breeders to work with two genes.
"But as you continue cycles of breeding, you are able to incorporate these genes more readily into elite, high-yielding lines. Breeders have been working on this for a long time," Diers says. "Improved breeding technology is another factor. We have better genetic markers to select the genes we need, so we can develop varieties more quickly."
Soybean growers, particularly in the Midwest, should be able to find more soybean varieties than ever with the Peking source of resistance. According to Diers, "If you can, rotate the sources of resistance you use. We have a large amount of evidence showing that this reduces selection pressure on SCN populations to continually adapt."
Reintroducing PI 437654
Breeders at several universities have been developing cultivars with the PI 437654 resistance source. The first variety released with this source of resistance was Hartwig, which was released in 1992. Breeders have continued to breed with resistance from this source and are now obtaining good yields.
"Our program has released two high-yielding lines with PI 437654 resistance, which were commercialized by companies through licenses from the university," Diers says.
Genetic resistance stacks
In addition, Diers' team recently released a variety with a three-gene stack that contains two new resistance genes from wild soybean (Glycine soja) that have proven very effective when bred into commercial soybean varieties. "We combined the two resistance genes from wild soybean with Rhg1 from PI 88788 and have shown that this combination gives greater resistance than Rhg1 alone," he explains.
Diers has also developed a four-gene stack – the two new resistance genes from wild soybean, stacked with Rhg1 from PI 88788 plus another resistance gene from PI 567516C. "If you look in the literature, there are many SCN resistance genes that have been mapped," he says. "We worked on the gene from PI 567516C because it can give a greater increase in resistance than most other genes mapped."
Not all PI 88788 varieties are created equal
For growers who are battling aggressive nematode populations, if you only have access to varieties with PI 88788 resistance, at least rotate the variety you plant. "Not all PI 88788 varieties are created equal," Diers continues. "Varieties derived from PI 88788 resistance do not all have the same level of resistance and this may be related to the number of copies of the Rhg1 gene. There are normally 10 copies of the Rhg1 gene in varieties with PI 88788 resistance, but some may have fewer copies. With PI 88788, the higher the copy number the higher the resistance."
Source: The SCN Coalition, which is solely responsible for the information provided and is wholly owned by the source. Informa Business Media and all its subsidiaries are not responsible for any of the content contained in this information asset. 
Subscribe to receive top agriculture news
Be informed daily with these free e-newsletters
You May Also Like
---