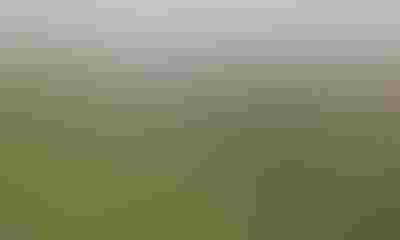 Farmers in the western basin of Lake Erie are invited to a field day showcasing various cover crops that can be used for winter soil cover or for forage.  This event is free of charge and will be held from 10 a.m. to 3 p.m. on Friday, September 9.  The location is the Dan Gust farm, 13639 Mulberry Road, Ottawa Lake. 
At this location various grass and legume crops have been seeded in demonstration plots.  If the weather is suitable, an airplane from Jamie Scott will demonstrate aerial seeding and Blaine Baker will demonstrate highboy seeding, both into standing corn and soybeans.

More than a dozen various legume and grass cover crops at upcoming field day
A study by the American Society of Agronomy in 2014 found that if farmers can reduce phosphorus runoff by one pound per acre, it will help reduce the amount going into Lake Erie.  One pound per acre is insignificant agronomically, but with 3.7 million acres in Michigan in the Lake Erie watershed, it will help significantly environmentally.
Another study by the International Plant Nutrition Institute summarized data from 7.2 million soil samples submitted by 61 universities and private laboratories, including Michigan State. They found that median Bray P1 levels in Michigan reduced from 50 parts per million (ppm) in 2001 down to 37 ppm in 2015.  Monroe County had 956 soil samples submitted to MSU from 2003 to 2008. 
This field day will showcase more than a dozen various legume and grass crops that can be used as cover crops.  Additionally a unique vertical tool that has a seeder attached will be demonstrated.  This combination tool can help incorporate crop residue from a previous crop and seed a winter cover crop in one operation. 
Sponsors of this educational field day include; Lenawee and Monroe Conservation Districts, Ag Advisory Council, Dekalb/ Asgrow, J&R Tractor, Salford, MSU, OSU, Crop Production Services, Greenstone Farm Credit Services and the Monroe Superstore.
A ribeye steak lunch will be served at noon, followed by Calder's ice cream.  Senator Debbie Stabenow has been invited to speak after lunch.  For reservations, contact the Lenawee Conservation District at 517-263-7400, ext. 3.  For more information, contact Ned Birkey at 734-260-3442.
Subscribe to receive top agriculture news
Be informed daily with these free e-newsletters
You May Also Like
---