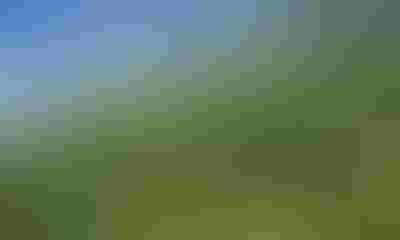 Albert Lea Seed recently announced it is transitioning its Viking Seed corn and soybeans line to a 100% non-GMO brand.
Company representatives also said it will become a distributor of traited seed for NorthStar Genetics.
The business changes reinforce the company's commitment to non-traited and/or non-GMO seed products for conventional and organic farmers — an area of specialty for Albert Lea Seed, according to a press release.

MOVE TO NON-GMO: Albert Lea Seed is changing its Viking Seed corn and soybeans line to a 100% non-GMO brand because of the public's increasing demand for organic, non-GMO food.
"We're excited about this transition," says Mac Ehrhardt, Albert Lea Seed owner, whose grandfather, Lou, founded the business in 1923. "Non-GMO and organic agriculture have become very important parallel streams of production in the United States, and we're eager to lead the way in developing non-traited seed for our farmers. That being said, we see this change as a positive evolution for all our customers, whether they farm organically or not."
With the public demand for non-GMO and organic food on the rise, Albert Lea representatives said it is timely to shift the company's focus. Sales of foods labeled as non-GMO have gone from $12.9 billion in 2012 to $21.2 billion as of April 2016, according to Nielsen. A growing number of farmers are moving to or considering planting non-GMO corn and soybeans as well as organic grains, due primarily to the premium prices they get in return.
Albert Lea Seed supplies organic field seed throughout Minnesota, North Dakota, South Dakota, Wisconsin, Iowa and the northeastern quadrant of the United States. Albert Lea was among the first companies in the country to offer non-GMO verified seed and certified organic seed corn. They also have had systems in place for isolation and minimizing commingling for two decades.
Albert Lea Seed House was founded in 1923 as a family-owned seed store offering field seed, garden seed and farm supplies. Mac and Tom Ehrhardt, grandsons of founder Lou Ehrhardt, operate the Seed House. The facility, at its current site since 1976, can process three lines of seed products simultaneously. It has grain storage capacity of 350,000 bushels and 100,000 square feet of warehouse space. Seed produced and conditioned by Albert Lea is grown and labeled in accordance with the rules and inspections established by the Minnesota Crop Improvement Association for certified conventional and certified organic seed.
While Albert Lea Seed will no longer produce or package traited seed, it will supply this type of seed through a partnership with NorthStar Genetics. Carrying licenses for traits and genetics from all major companies, NorthStar can offer conventional customers a broader range of choices (e.g., more maturities), says Albert Lea. To learn more about NorthStar, visit northstargenetics.com.
Source: Albert Lea Seed
Subscribe to receive top agriculture news
Be informed daily with these free e-newsletters
You May Also Like
---