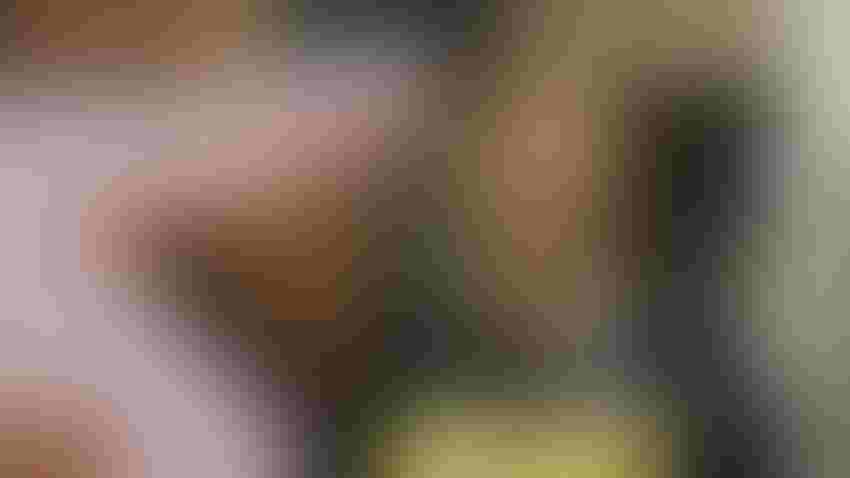 FIND AN IN: "Consumer research shows that once consumers are exposed to sorghum and learn about it, nearly 80% continue to seek it out and use it in their homes. They just don't know about it. Starting in schools will help," says Lanier Dabruzzi, director of food innovations and institutional markets at the sorghum checkoff.
Mindy Ward
4.9 billion. That's the number of chances farmers have to put grain sorghum on the school lunch menu.
For years, food-service workers made meals without sorghum as the federal government left it off the approved ingredient list. But in July 2022, it added whole grain sorghum to the USDA Food Buying Guide for schools — a game-changer for farmers and the United Sorghum Checkoff Program.
"We're sparking a desire for sorghum at an early age," says Lanier Dabruzzi, director of food innovations and institutional markets at the sorghum checkoff. "Grain sorghum in school foods works in tandem with promoting the nutritional value of sorghum at home. When kids go to the grocery store with their parents, they will recognize sorghum on the shelves."
Growing sorghum popularity
Last year, the USDA changed its National School Lunch Program, requiring 80% of grains served be whole grain.
This is good news from field to fork for:
Farmers. The USDA recognition means another market for their grain. "Too often, we talk about grain sorghum as a silage crop, with its role in dairy or beef cattle feeding operations," says Norma Ritz Johnson, United Sorghum Checkoff Program executive director. "We can expand those conversations to include feeding our future consumers."
Food service directors. Sorghum meets the USDA nutrition standards, offering more options than traditional wheat-based products.
Students and parents. Sorghum is packed with 12 essential nutrients. According to the checkoff, one serving of whole grain sorghum provides more than double the protein of a serving of quinoa. A half-cup of whole grain sorghum provides double the iron of 3-ounce sirloin steak.
Creating menus with sorghum
Meeting the 80% whole grain USDA requirement is hard. But Dabruzzi says sorghum is the solution.
It offers taste, versatility and shelf life. Schools can make a whole vat of sorghum, keep it in the walk-in refrigerator and pull it back out throughout the week for food preparation.
"Because of its unique design with carbohydrate and protein cross linkages being so tight, it allows it to maintain that textual integrity and moisture," Dabruzzi notes. "It works in items like soup and Asian bowls."
Sorghum, in a flour form, serves as a naturally gluten-free alternative for chicken nugget breading, pizza crusts and muffins.
Educating kids and teachers
The checkoff is developing more recipes specifically for the nation's extensive school lunch program, which posts pretty lofty numbers. Here's the 2022 USDA data:
100,000 public and nonprofit private schools and child care facilities enrolled

30.1 million children served

$29.5 billion in total federal cost
The grower-led organization also provides schools with educational material — Farm to School Toolkit School Foodservice Guide — to help answer common student questions like:
What is this new thing on my lunch tray?
"We want to come alongside educators to help them teach students about sorghum," Dabruzzi adds. The program will include not only promotional flyers for lunchrooms, but also curriculum for the class.
"We will focus on STEM [science, technology, engineering and math] to share our sorghum story," Dabruzzi says.
Subscribe to receive top agriculture news
Be informed daily with these free e-newsletters
You May Also Like
---