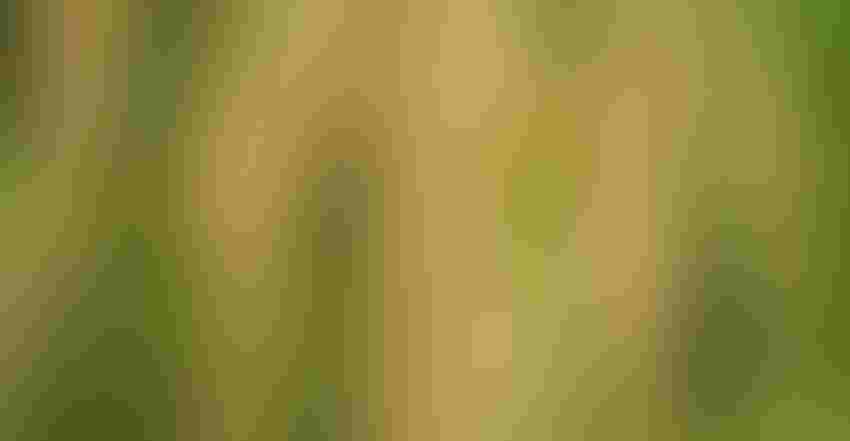 Carl Brothers retires from Riceland Foods after 53 years of service.
Cary Blake
Until last year, this decade had been tough on Texas rice farmers in Colorado, Wharton and Matagorda counties. For four-plus years growers in the Texas Rice Belt were limited from pumping Colorado River water for irrigation as the result of an emergency drought order issued by the Texas Commission on Environmental Quality (TCEQ).
As water use from the Highland Lakes region increased dramatically across communities of Central Texas, especially in the City of Austin, the curtailment of interruptible stored water from lakes Buchanan and Travis were required in successive years to provide basic water needs in that area. The result of that action created a hardship for rice growers in the lower basin who have long depended on water releases from the reservoirs to grow their crops.
But last year, the rains finally returned to drought-stricken areas of Texas as great amounts of spring rain fell across expansive areas of the state, bringing desperate relief, including to rice growers and other agricultural producers, communities and industries in the lower Colorado basin. As the rains continued to fall into the autumn and winter months, water levels in the Highland Lakes continued rising until finally an exceptionally wet year ended what was being called the worst drought in history.
Related:Rice producers bracing for higher costs, tighter margins
DROUGHT FEARS
But as every farmer knows, the weather is always subject to change, and ever since the drought years of 2010-2015, many producers remain nervous in spite of full reservoirs and good soil moisture. With climate conditions trending warmer and drier in recent months, many fear the return of water curtailment. While many rice producers turned to other, more drought resistant crops during dry times, not all have returned to growing rice. While there is some cautious optimism for the future of rice growing in Texas, trepidation and doubt persist.  
But rice growers in Southeast Texas are acknowledging they are happy to hear about plans to construct a new reservoir in Colorado County that may offer some irrigation relief during critically dry times in the future.
To help matters, the Lower Colorado River Authority, charged with managing the waters of the lower river, announced in January they have received an $8 million federal partnership award to help construct a new reservoir in Colorado County that will improve agricultural water use efficiency and benefit customers throughout the lower Colorado River basin. The project represents the second LCRA reservoir project in the lower basin designed to bring relief to farmers and communities who have suffered during the drought years.
"This grant will help us build a second reservoir in the lower basin and further enhance water supplies for our customers," said LCRA General Manager Phil Wilson in a release last week. "We are grateful for the diverse group of partners working with us on this project, and we are especially grateful for the continued support of Congressman Michael McCaul."
FEDERAL FUNDING
The $8 million award is part of $15.8 million in partnership awards to Texas projects announced  by the U.S. Department of Agriculture National Resources Conservation Service. The federal funds are awarded through the USDA's Regional Conservation Partnership Program.
The planned Prairie Conservation Reservoir in Eagle Lake will include a 2,000 acre-foot, off-channel reservoir and a possible new pump station on land LCRA owns within Colorado County.
The reservoir will be designed to provide water to agricultural customers in the Lakeside Irrigation Division and will be filled from river flows during the off-irrigation season to provide initial water to Lakeside canals at the start of each season. During the irrigation season, the reservoir would serve Lakeside water customers, who use water from the lower Colorado River and Highland Lakes.
LCRA officials say the reservoir has the potential to save up to 20,000 acre-feet of irrigation water ordered from the Highland Lakes in a typical year through increased efficiency.
Wildlife groups are hoping the reservoir will enhance habitat for waterfowl and water birds in the lower coast region, which suffered severe cutbacks as a result of four years of emergency drought orders that prohibited water releases from the Highland Lakes.
While the new reservoir is limited in its supply and scope, it does represent an effort to help provide water to lower basin users during dry or drought times. While rice growers say the new reservoir falls far short of solving all the water needs in the lower basin, any and all projects designed to address water issues are "welcomed and appreciated."
LCRA and partners are pledging more than $1.35 million of in-kind technical assistance and outreach for the new Colorado County reservoir.
Partners in the project include Ducks Unlimited, USA Rice, Texas Rice Producers Legislative Group, Colorado Water Issues Committee, Audubon Texas, National Watershed Coalition, Bay City Chamber of Commerce and Agriculture, Eagle Lake Chamber of Commerce, Texas State Soil and Water Conservation Board, Texas Parks and Wildlife Department, Colorado County, City of Eagle Lake, Colorado County Soil and Water Conservation District, Wharton County Soil and Water Conservation District, Coastal Bend Groundwater Conservation District, Texas A&M AgriLife Extension Service, Texas Water Resources Institute, Texas A&M AgriLife Research Center at Beaumont, Texas A&M AgriLife Wintermann Rice Research Station at Eagle Lake, and Texas A&M Institute of Renewable Natural Resource.
Subscribe to receive top agriculture news
Be informed daily with these free e-newsletters
You May Also Like
---