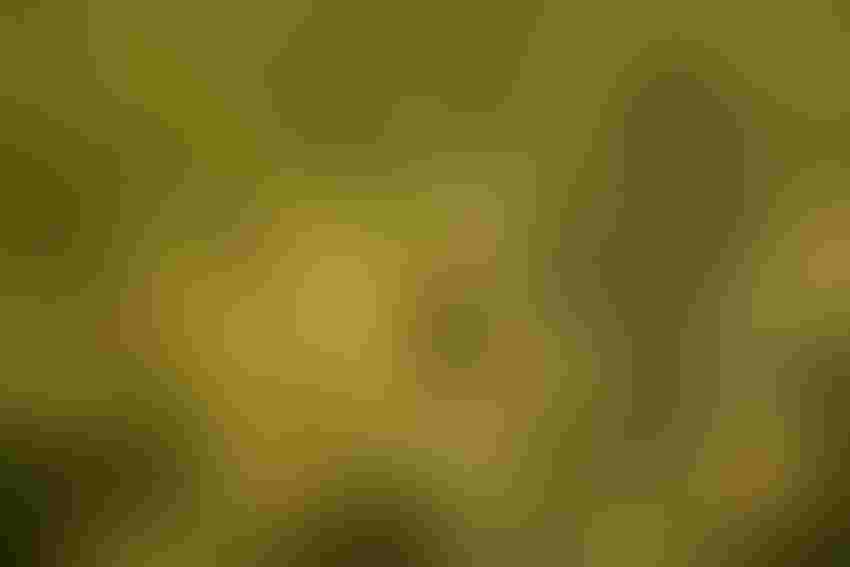 With weedy rice fields becoming an expanding problem, Mid-South growers looked to the arrival of BASF/Horizon Ag's Provisia rice with great hope. A single variety, PVL01, was released.
Now, towards the end of the 2018 growing season, how has the variety performed?
"I think for the weedy rice acres, the Provisia system has definitely got a fit," says Jason McGee, northeast Arkansas consultant. "As the varieties progress, with as hard as our barnyardgress is to control, I think it'll take more rice acres. It'll be interesting to watch the genetics and yields improve."
McGee has "observed it being very good on red rice, weedy rice and barnyardgrass — and those are all problems we're having.
"From what I can see in the field right now, it looks like yields will be good. That's welcome news considering what we've had to deal with regarding weeds. The weather turned more favorable on the tail-end and the guys who stayed the course got the crop clean enough."
A company perspective
Although she lives in Dumas, Ark., Dr. Sunny Bottoms, Provisia tech services director, works mainly from her truck and ranges all over the Mid-South rice-growing region. "I conduct Horizon Ag research trials and coordinate with universities on research trials." She works "from south of Houston to the Bootheel of Missouri."
How is Provisia looking at harvest in Louisiana?
"Actually, it's looking really good. We'd prepared everyone by saying this first varietal release wouldn't necessarily be a top-yielder. Like any new technology, typically the first variety is a building point.
"So, it's exceeded our expectations in Louisiana. It's yielding anywhere from 145 to 180 bushels per acre. Before the season, we told everyone it would yield around 145 to 160 bushels starting out.
"That top end of 180 bushels is very encouraging. We thought the top end would be around 170 bushels."
What is your yield expectation for Arkansas? How has Provisia handled the weed situation?
"We've told everyone it'll be around 160 bushels. There's a learning curve with it.
"The way it's performed in weedy fields has been very important. That's what I've been getting so many calls on. They haven't really begun to cut Provisia in Arkansas yet. But everyone seems to be very excited because this has been an extremely grassy year — not only weedy rice, but grass issues — and the Provisia fields have done very well.
"The response I've heard from growers is, when they've penciled it out, they find it hard to believe how inexpensive and effective their Provisia weed control programs have been. With the type of chemistry associated with Provisia (an ACCase herbicide) it can sometimes be difficult when it comes to things like tank-mixing.
"Prior to the season, we tried to create a lot of awareness so there weren't many issues. We told everyone Provsia would be different to use than Newpath and the Clearfield technologies. 'Be careful and use approved tank-mix partners and spray only in certain conditions.'
"I think we warned folks so much, in fact, that they thought it would be a lot harder to use than it is. It's proven to one of the easier programs to implement. And with the inexpensiveness of it, Provisia has really shined."
Do you have an acreage breakdown yet? Any expectations for 2019?
"This year, total for the whole Mid-South, Provisia is on around 34,000 to 35,000 acres. Next year, I believe we can easily triple that.
"There are a lot of producers who were holding back planting it this year. That's human nature — see how it works on someone else's operation before jumping in.
"There were producers calling at the end of July to book seed for 2019. That's exciting and I've never seen that kind of response."
On coming Provisia varieties…
"In 2019, we'll still have the single variety, PVL01. It takes time to develop new ones.
"With the need for the technology, we brought the first variety out very, very quickly. I've never seen a variety released so fast. Typically, it takes eight to 10 years for new varieties to be released. The Provisia variety we released was four years in development.
"So, we want to take more time with subsequent variety releases. We want to make sure we're bringing along increased yield potential and disease resistance. We hope to have another variety available in 2020."
What about quality issues and general agronomic advice for growers?
"For milling quality, it's one of the best on percentage of chalk. That's really important for buyers and cooking potential. It's a clear grain; a big, bold grain. We've had very good feedback on its clarity and milling yields.
"In addition to the economics of growing it and regaining fields lost to weedy rice, now you're also able to reap the benefits of a high-quality rice. That's a bonus of this first variety and something we'll try to maintain in subsequent varieties.
"As far as agronomic management, PVL01 was released so quickly I learn something new every day. It is definitely different from our Clearfield varieties as far as agronomic management.
"PVL01 came out of an indica line initially. Most of our pure-line varieties are more of a tropical Japonica in origin.
"So, I think there will be some changes in seeding rate and nitrogen rate recommendations coming this winter. I'll have to really delve into the data before that but it looks like the seeding rate needs to be lower.
"PVL01 tillers amazingly well — one of the most vigorous, proficient tillering pure-line variety I've seen. Each plant needs a bit more room. That should be another benefit for the producer because the seed costs will be lower."
On making sure the technology is sustainable…
"It is imperative this technology is cared for. It's easier to breed things like herbicide resistance in GMO soybeans and corn. Well, rice is a non-GMO, so everything is done through traditional breeding. That means it takes a lot of time.
"So, we must be good stewards of this technology. And I'm encouraged. I was an Extension agent when Clearfield first came out and thought it wouldn't last long. I thought there would be out-crossing in the first three or four years because it was being misused. But the vast majority of producers have done a really good job with Clearfield — and it's still viable.
"With Provisia in the mix, I hope it'll be easier for farmers to go to a rice rotation and throw a year of soybeans in between the Clearfield and Provisia. It's a little easier doing that than having to do rice/soybean, rice/soybean. Once everything is cleaned up, you could even come after Provisia with a conventional. That would allow three years of rice and one year of soybeans and help prolong the technology."
Subscribe to receive top agriculture news
Be informed daily with these free e-newsletters
You May Also Like
---