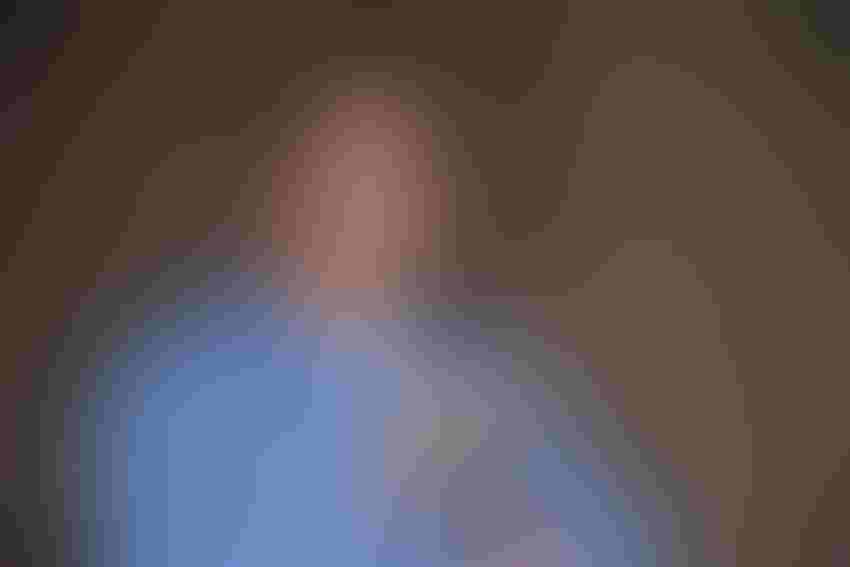 A few best management practices will improve profit potential for Southwest peanuts, says Jason Woodward, Texas AgriLife Extension.
Texas peanut farmers likely will plant a few more acres than the 150,000 that has become the norm in recent years, but will not come close to the 300,000 planted last year.
"We doubled acreage last year," says Jason Woodward, Texas AgriLife Extension plant pathologist and state peanut specialist at Lubbock. That big jump, he says, was primarily to take advantage of the favorable Price Loss Coverage program created in the Agriculture Act of 2014. Payments through that program will be much less in 2017 with market prices higher since last spring. Early contracts were running as high as $500 a ton.
"We will be up from 150,000 acres," Woodward said at the recent Oklahoma Peanut Expo in Altus. "But we will be well below 300,000 acres."
Fewer acres will be good for Texas peanuts, he adds. "Producers need to consider irrigation capacity, which is declining. Many are now planting half circles in peanuts and the other half in cotton." That system allows farmers to spread water use over the season since peanuts and cotton moisture needs may not overlap.
Planting too many peanuts also disrupts rotation plans, he says. He recommends a three years out and one year in peanut rotation. "Peanut is a good rotation crop for cotton in sandy soils," he adds. "Peanuts help manage root knot nematode populations, and cotton benefits from residual nitrogen from the legume crop."
Woodward encourages farmers to follow a few basic best management practices for peanuts. "The first is to plant fewer acres so producers can water peanuts adequately, especially during bloom, pegging and pod fill.
"Make sure water quality is good," he says. "Look out for salinity issues, which may be more evident with low rainfall. Stand establishment may be a problem. And with late rainfall, salt may be pushed down into the root zone where roots pick it up and cause injury to the vine."
VARIETY DECISION IS CRITICAL
Variety selection is a critical decision, Woodward adds. He recommends producers look at university variety trials to see how well specific varieties from each market type perform over multiple locations and over several years. He says a new variety, Lariat, from the USDA-ARS program at Stillwater, Okla., shows promise. "Lariat was a consistent top performer in our trials last year."
Seeding rates may be adjusted from the universal standard 6 per foot of row, Woodward says. "Georgia stays with a higher rate because of spotted wilt issues, but Texas may do well at 4 seed per foot. We've looked at hail damage and have been astounded at how well peanuts recover. We can get down to 2.5 seed per foot and still make yield." He says grades at reduced seeding rate are similar to the standard rate.
A lower seeding rate will decrease cost and may not result in a yield penalty. "I'm not as comfortable reducing seeding rate for Spanish varieties," Woodward says.
With high plant numbers, Woodward says, sclerotinia may be worse.
"I am happy with 4 seed per foot of row, and 2.5 seed may be okay as well, but thin stands may be harder to dig. We don't have as much mass."
He does caution that weed populations could be more troublesome in thinner stands, but problems were not "as obvious as expected."
Woodward says Texas' peanut yield has not trended down. "Environmental conditions continue as the main factor in Texas peanut yields."
Subscribe to receive top agriculture news
Be informed daily with these free e-newsletters
You May Also Like
---