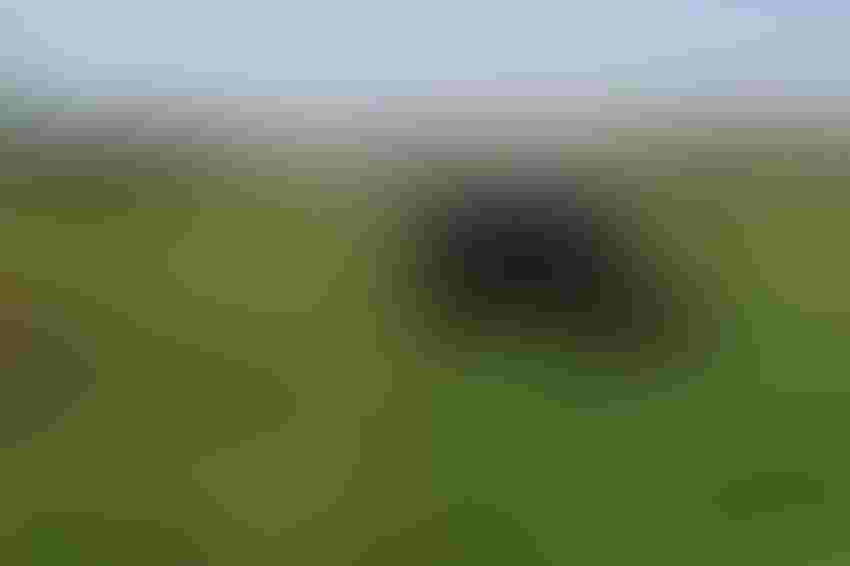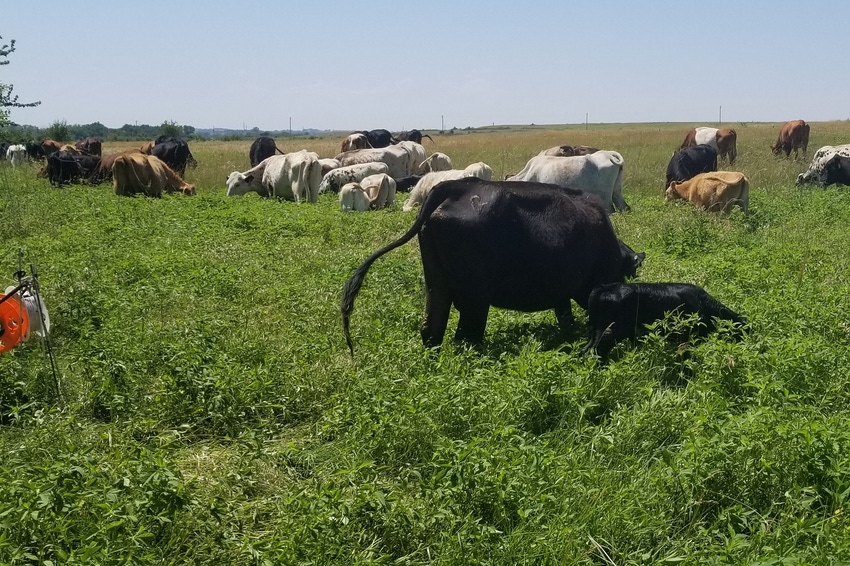 Weeds can be caused by grazing, and can also be solved by grazing the right way.
Alan Newport
Some of the weather prophets say we are about to move into a 34-year mini ice age and global cooling. Maybe there will be more moisture to recharge the glaciers and the North Pole following the global warming of Albert Gore and company.
Here in Tennessee, our January and February rains are much more than they were in the 1960s, '70s and '80s. Back then we got a bunch more snow in most winters than we've had in the last decade and it was colder.
All of this irregularity is normal, as well as historical, for several centuries looking backward. A picture I received from Ray Banister in Montana of growth rings on a 500-year-old tree showed 11 "normal" growth years over a period of 50 decades.
Soil compaction is not so normal, is quite often man-caused, and can be defined as the happening after substantial weight has put many pounds per square inch (PSI) on the ground that a reasonable amount of clay content. Mechanically speaking, the weight collapses the structure of the soil and pushes the air out and results in the death of most soil life that breathes air. Compression of soil is greatest when there is the aforementioned weight, lots of moisture, lack of organic matter, and repetitive action. Sandy ground, frozen ground and deep-rooted, plant-covered ground with a high organic matter content does not quickly compact.
It should make sense why bale grazing works in much of Canada and North Dakota. Down here in the Mid-South you can create a "moon crater" in a few hours around a bale and often view the effect for a decade or more.
Creation of cow trails can be very rapid. Mechanical soil aerators mostly fail unless complete plant recovery is continually practiced.
Compacted ground grows lots of forbs (weeds). Many of the forbs that grow on severely compacted ground are not palatable and several are poisonous. The forbs are there to correct compaction and it should make sense not to attempt a chemical kill as the compaction remains.
Leaching of water, nitrogen, phosphorous and calcium also is a big deal. Calcium leaves in big amounts in compacted clay soils that are short on organic matter.
Since nitrogen fertilizer is usually one of the most expensive inputs for farms and ranches, let's look at look at what takes it away from the pasture:
Ammonia volatilization from bare ground

Leaching and runoff from moisture

Movement to unproductive areas or where not needed

Erosion by rain and water, fire and wind

Lack of multiple root systems, soil life and ground cover
Set-stocked pasture land leaches more nitrates for more days than hay fields. Remember that complete cattle removal and partial plant recovery after grazing are the two most negative management factors mankind has instituted with the exception of the plow. Partial plant rest occurs with set stocking and simple rotational grazing programs. Plant recovery, not stocking rate is the big deal. Most of the West has been reducing stocking rates or destocking for over 100 years. It has not worked.
Where am I going with this tome on soil compaction, grazing and animal health? The answer is Boom -- complete plant recovery -- followed by Bust – high-density grazing.
The natural model principle says high plant diversity yields stability in the ecological community. The truth is that huge amounts of plant diversity lengthens the days of growth and health of our herds. I continue to read recommendations by well-meaning people to use turf grasses and clover pastures. Some of both plants in the pasture are fine, but what happens when it gets dry and hot, or very rainy and cloudy, or any other unfriendly weather extreme?
Those of us in the cattle and grass business are in the health and energy business. Both are in short supply or are at least the limiting factors. Your management can change that.
The opinions of the author are not necessarily those of Beef Producer or Farm Progress.
Subscribe to receive top agriculture news
Be informed daily with these free e-newsletters
You May Also Like
---