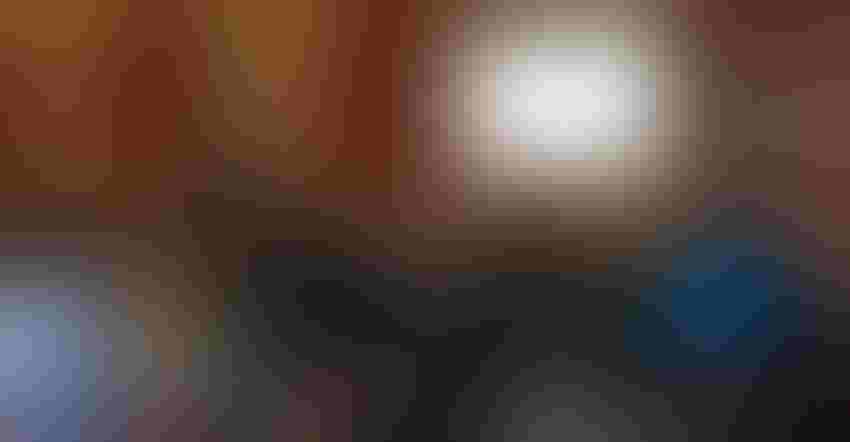 LEARN MORE, EARN MORE: Daily forestry seminars at the New York Farm Show will focus on helping landowners get the most from their woodlots.
Farm Progress
The New York Forest Owners Association has a big schedule of programming at this year's New York Farm Show to help landowners get more benefits from their woodlots.
"Learn More, Earn More" seminars will be held each day of the show, Feb. 27-29, in the Somerset Room of the Arts and Home Center. The NYFOA booth is on the main corridor of the Arts and Home Center.
Meet with a forester from the Department of Environmental Conservation or speak with a Cornell University-trained volunteer. Visitors are encouraged to bring their questions and stop at the New York Forest Owners Association booth before or after attending a seminar. DEC foresters and trained volunteers are there to help with resource materials, displays and expert advice. 
Seminar topics this year will highlight attracting wildlife; renewable energy from woodlots; woodlot thinning for tree health; and maple syrup making, among others. Programs start on the hour and allow time for questions and discussion. 
These programs are presented by NYFOA in cooperation with the New York Department of Environmental Conservation, Cornell Cooperative Extension, SUNY College of Environmental Science and Forestry, and with special thanks to each of the expert speakers. 
Here is a complete list of seminar topics and speakers:
Feb. 27 — Moderator Kristina Ferrare
1 p.m. to 2 p.m. "Getting Federal Aid for Woodlot Improvements," by Michael Fournier, USDA Natural Resources Conservation Service. There are several programs available to woodlot owners for financial assistance to improve property for timber, wildlife, watershed and other uses.
2 p.m. to 3 p.m. "Attracting Wildlife: Ruffed Grouse and Woodcock," by Andrew Weik, biologist with the Ruffed Grouse Society. Having wildlife on your property adds a lot, and grouse and woodcock are two important species in New York. To attract them, certain forest management practices are needed.
3 p.m. to 4 p.m. "Renewable Energy From the Land: Wood Fuel to Solar and Wind," by Edward and Peggy Neuhauser, landowners and former energy consultants. Learn some efficient ways to harvest wood fuel and of the possibilities and cautions you need to know before turning your land into a wind or solar power area.
Feb. 28 — Moderator Hugh Canham
10 a.m. to 11 a.m. "Woodlot Thinning for Tree Health and Maple Sap Production," by Peter Smallidge, New York state Extension forester. By removing some trees and giving room for others to grow, you improve the overall health and resiliency of your woods and get more sap for maple syrup.
11 a.m. to noon. "Woodlot Regeneration: Growing Trees and Limiting Deer Damage," by Peter Smallidge and Brett Chedzoy, Cornell Cooperative Extension. Too many deer can significantly reduce the ability of your woods to regrow young trees after a timber harvest. There are some interesting new ways to have both deer and young trees.
1 p.m. to 2 p.m. "Insects and Diseases in Your Woods," by Kim Adams, SUNY College of Environmental Science and Forestry. An update on how to recognize the various insects that are invading the woods of New York and what can be done to save our trees.
2 p.m. to 3 p.m. "Rights and Responsibilities of Landowners," by David Colligan, attorney with Colligan Law Firm of Buffalo. Owning land brings certain legal responsibilities and possible liabilities. Learn what you need to know about maintaining boundaries, trespass, easements, zoning, etc.
3 p.m. to 4 p.m. "Silvopasturing: Trees and Animals Together," by Brett Chedzoy, regional Extension forester with Cornell Extension of Schuyler County. It is possible to grow trees and have a successful animal herd on the same land. From personal experiences and professional knowledge, see how it can be done.
Feb. 29 — Moderator Hugh Canham
10 a.m. to 11 a.m. "How to Get Professional Advice for Your Woodlot," by Hugh Canham, professor emeritus at SUNY College of Environmental Science and Forestry. There are many things you should know about your land: legal, biological and physical aspects, selling timber, etc. Get an overview of various public agencies and private consultants.
11 a.m. to noon. "Maple Syrup Making for Fun and Profit," by Steve Childs, Cornell Maple Program. Producing maple syrup from your woodlot can be an exciting hobby or business. There are several alternative ways of going about it.
1 p.m. to 2 p.m. "Experiences of a Woodlot Owner," by David Morabito, landowner. See the successes and difficulties one landowner has experienced over the years in having timber sales and other endeavors. Learn what you might be able to do or avoid.
2 p.m. to 3 p.m. "Trees of New York: Identification and Growth Habits," by Levi O'Brien, SUNY College of Environmental Science and Forestry. Learn how to identify the common trees found in New York State and how they grow; what different species need to develop in a forest setting.
3 p.m. to 4 p.m. "How Resilient Are Your Woods?" by Kristina Ferrare, regional Extension forester, Cornell Extension of Onondaga County, and Gregg Sargis, director of ecological management with The Nature Conservancy New York. How well can your woodlot withstand a hurricane, insect infestation or recover from a timber harvest?  Learn some indicators you can observe in your woods and protecting the land.
About the Author(s)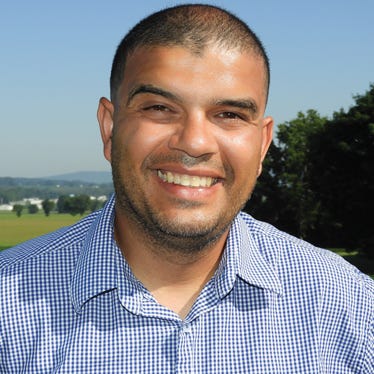 Editor, American Agriculturist
Chris Torres, editor of American Agriculturist, previously worked at Lancaster Farming, where he started in 2006 as a staff writer and later became regional editor. Torres is a seven-time winner of the Keystone Press Awards, handed out by the Pennsylvania Press Association, and he is a Pennsylvania State University graduate.
Torres says he wants American Agriculturist to be farmers' "go-to product, continuing the legacy and high standard (former American Agriculturist editor) John Vogel has set." Torres succeeds Vogel, who retired after 47 years with Farm Progress and its related publications.
"The news business is a challenging job," Torres says. "It makes you think outside your small box, and you have to formulate what the reader wants to see from the overall product. It's rewarding to see a nice product in the end."
Torres' family is based in Lebanon County, Pa. His wife grew up on a small farm in Berks County, Pa., where they raised corn, soybeans, feeder cattle and more. Torres and his wife are parents to three young boys.
Subscribe to receive top agriculture news
Be informed daily with these free e-newsletters
You May Also Like
---