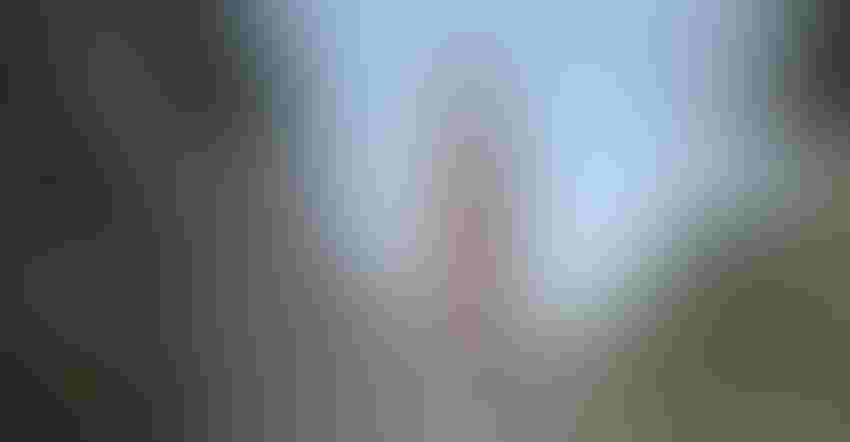 NEW AT SDSU: The campanile is a landmark at the South Dakota State University where a new dean has been named to head the college of College of Agriculture and Biological Sciences.
SDSU
John Killefer, professor and department head of animal and rangeland sciences at Oregon State University, is the new dean of the South Dakota State University College of Agriculture and Biological Sciences.
Killefer has been the Oregon State animal and rangeland sciences department head since 2012. He successfully merged the departments of animal sciences and rangeland, ecology and management to form the Department of Animal and Rangeland Sciences. He also completed construction on three facilities and several renovations to other facilities. He established approximately $3.5 million in endowments to support teaching and research, in addition to support for livestock farms and educational opportunities in cattle production.
After working at the University of Illinois at Urbana-Champaign and West Virginia University, Killefer went to Oregon State University in 2011 where in earned his Ph.D. in animal science with an emphasis in growth and development. Killefer secured more than $6.3 million from both federal and industry sources as he focused on high-quality production animals and meat products.
Killefer was inducted into the Oregon Beef Council Hall of Fame in 2014 and served as a fellow from 2013-15 for the Food Systems Leadership Institute, a national organization dedicated to developing individual and institutional leadership for a 21st century food system.
Killefer will begin working at SDSU in late March.
Source: Oregon State University
Subscribe to receive top agriculture news
Be informed daily with these free e-newsletters
You May Also Like
---