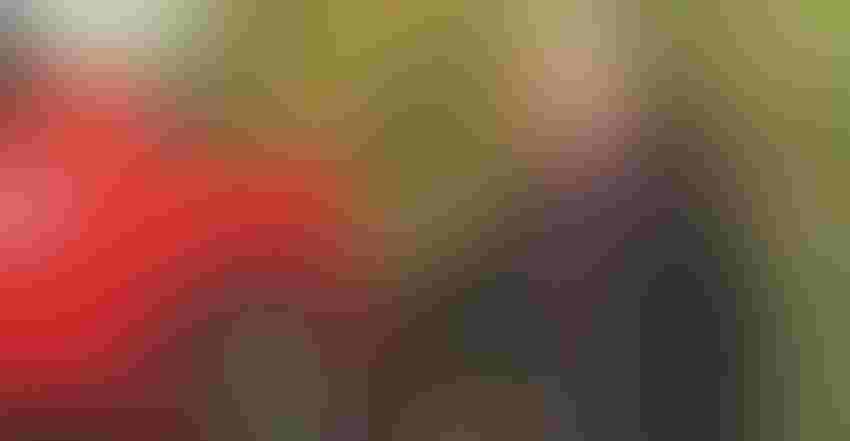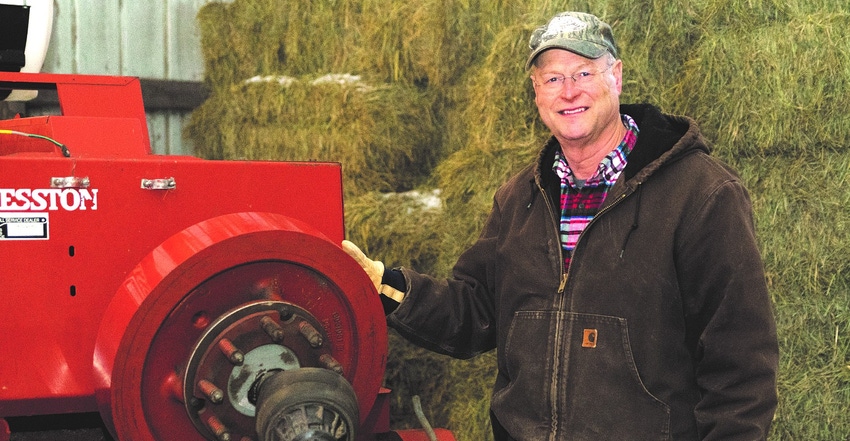 FARM BACKGROUND: McDowell owns and operates McDowell Brothers Farm and McDowell Hay Inc., along with his brothers.
The new director of the Michigan Department of Agriculture and Rural Development hails from the Upper Peninsula and is settling into his downstate service after being appointed Dec. 27 by Michigan's new governor, Gretchen Whitmer.
Growing up on farm in Rudyard, the oldest of 10 children, Gary McDowell was ready to hit the ground running when Michigan Farmer caught up with him shortly after the new year.
"It's an opportunity and honor to serve the ag community in Michigan," he says, noting he has no immediate plans to change the department's direction. "I know the ag community well — some of the finest people on this earth. I want to work with them to make it better for agriculture in the state of Michigan."
McDowell owns and operates McDowell Brothers Farm and McDowell Hay Inc., along with his brothers Bob and Ron. McDowell served for 22 years on the Chippewa County board of Commissioners and for six years as a state representative for the 107th District in 2004-10.
Gary was also a United Parcel Service delivery driver for 30 years and, most recently, a real estate agent.
His public service also includes being a volunteer Rudyard Fire and Ambulance Corps firefighter and emergency medical technician for 18 years, a member of the county economic development board, and board member for 27 years for Chippewa County War Memorial Hospital.
When younger, McDowell says his dad and grandfather bought the local John Deere franchise in town. "They were so busy with that, the farm operation fell onto his children," says McDowell, who is keenly aware of how agriculture has changed in many ways.
The farm once housed a small cow-calf herd before going into the high-quality hay business in 1948.
In the early years, that hay was being shipped downstate to feed the horses delivering milk in urban communities and to feed the Detroit and Chicago police departments' mounted divisions. Then, it shifted to the race horse industry. "But that's since declined. Now, the small bales are sold to feed stores in mostly Southern states," he adds.
McDowell formed a partnership with his brothers in the early 1980s and worked to expand the farm to around 1,000 acres.
With all his public service commitment, McDowell admits he's not around the farm too much anymore, noting his family is supportive of his new position. "I thought my brothers might be a little upset about it, and I was wondering why they weren't," he says. "Then, I figured it out. … They were glad that it keeps me away from the equipment. It seems to go a lot smoother when I'm not around," he says with a chuckle.
For rural communities, McDowell noted the need for comprehensive broadband throughout the state to allow farmers to take full advantage of today's technology.
Labor issues and finding labor for Michigan agriculture were also identified as issues to focus on.
McDowell wants to hear from producers. "Please contact us if there's a problem to see what we can do to help. Our doors are open; the phones are ready and we're listening," he says, adding he will continue to engage commodity groups for input.
McDowell, who attended Lake Superior State University, is married to Carrie, who grew up on a farm in nearby McMillan.
Their children are daughters Olivia, with her husband, Mark; Emily, with husband Eric; and Rachelle, who will marry in July.
Other department heads named
Whitmer also named Paul Ajegba as the director of the Michigan Department of Transportation.
The Department of Environmental Quality will be led by Liesl Eichler Clark, and Daniel Eichinger will serve as director of the Department of Natural Resources.
Subscribe to receive top agriculture news
Be informed daily with these free e-newsletters
You May Also Like
---