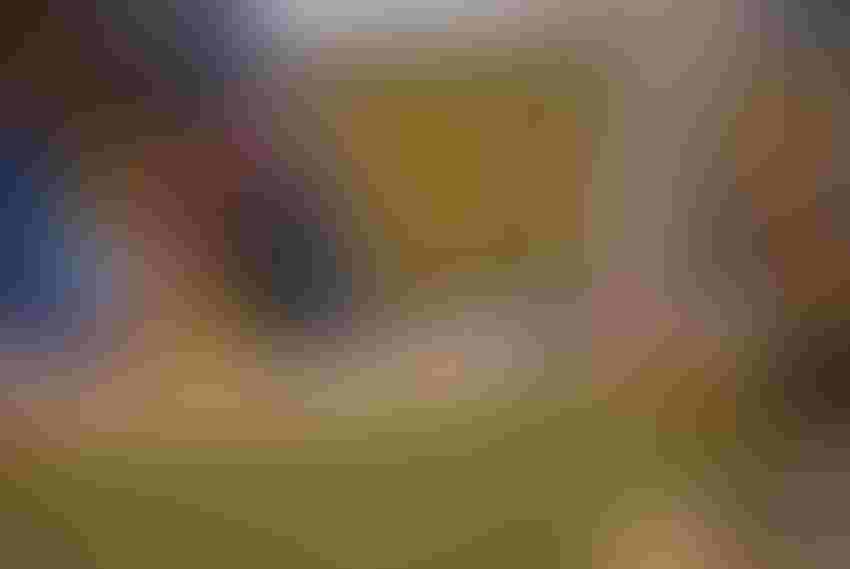 Cotton and peanut farmers are typically winding down planting now, but excessive rain this season has delayed their efforts.
In parts of Georgia and Alabama, it rained more than double the amount in May and early June compared to amounts the previous few years, and growers face decisions on what to do regarding insurance and prevented planted measures.
Adam Rabinowitz and Yangxuan Liu, University of Georgia Extension economists, recently produced a helpful whitepaper titled 'What Farmers Need to Know about Crop Insurance and Prevented Planting.'
In the paper, the economist address frequently asked questions about insurance and prevented planting and how it relates to the current rainy conditions affecting the region.
"With saturated fields and more rain in the forecast, farmers need to start thinking about whether all their intended plantings will occur following sound agricultural practices.  It is also important to think about how this relates to their crop insurance policy, planting deadlines, and prevented planting eligibility for 2018," they say.
Here is a list of some frequently asked questions, answers, and links to additional resources to help provide further information.

Is excess rainfall covered under prevented planting provisions?
Yes, "excess precipitation that occurs during the insurance period and prevents other producers from planting acreage with similar characteristics" is covered under the prevented planting provision.  This means that other farmers in the area must also be impacted by these conditions; however, geographic variation may create eligibility for an individual farmer based on their own circumstances.  Therefore, appropriate documentation and records, as well as timely Notice of Loss, are very important for prevented planting claims due to excess rainfall.
Will the final planting date be extended?
Final planting dates cannot be extended because they are part of the terms and conditions of the insurance policy.  Extending that date would also create issues with filing a prevented planting claim.  Furthermore, there is substantial research available through UGA Extension that documents the impacts of late plantings on crop yield, thus it is not generally advisable to plant a late crop.
What coverage is provided for prevented planting?
The prevented planting payment is designed to compensate for pre-planting costs incurred during the preparation for planting the crop.  This includes costs associated with items such as machinery, land rent, fertilizer, pesticide, labor, repairs, and field preparation activities.  The coverage is calculated as a percent of the insurance guarantee.  The prevented planting coverage factor varies by crop and has recently been reviewed by RMA.  The coverage factor for peanuts increased in 2018 to 55%.  The coverage factor for cotton was reviewed in 2017 and was maintained at 50%.  The eligible acres that were prevented from planting must be a minimum of 20 acres or 20 percent of their insurable crop acreage.
What acreage is eligible for prevented planting?
The number of acres eligible for prevented planting coverage is limited based on the previous crop planting history of the insured entity.  This is not specific by crop but for all cropland in the farming operation.  For example, the number of acres eligible for prevented planting for cotton is not limited to cotton planting history but would include all eligible crops planted, such as cotton, peanuts, and corn if these are the three eligible crops but not tomatoes since that is not an eligible crop.  There are numerous provisions for changes in eligible acres, so farmers should check with their crop insurance agent for determining eligible acres according to their particular circumstances.
What to do in the event of a loss?
Farmers must notify their crop insurance agent within 72 hours of the initial discovery of the loss.  In the case of prevented planting, this would be within 72 hours after the final planting date if there is no intention of planting during the late planting period.  If there is an intent to plant during the late planting period and it is later discovered that no planting will occur, then farmers should contact their crop insurance agent at that time.
Additional Resources
 Prevented planting previsions, policies, and handbooks
 Prevented Planting Coverage Factor Changes for 2018
 Prevented Planting Insurance Provisions Flood
 Frequently Asked Questions Regarding Flooding
To read the full whitepaper, click link below.
Subscribe to receive top agriculture news
Be informed daily with these free e-newsletters
You May Also Like
---