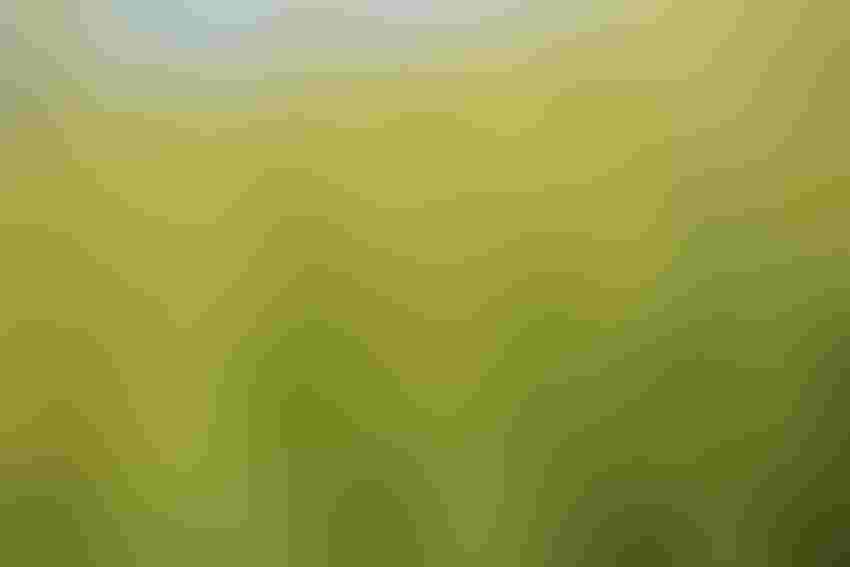 Wheat is holding support and like corn may see additional price strength this week.
Market participants the week of March 19, 2018 were highly focused on the outcome of the Federal Reserve's Open Market Committee Meeting, and anxiously anticipating evolving tariff actions by President Trump.    
Fed: The Fed signaled confidence in the U.S. and the world's economies with a hawkish bias while remaining accommodative.
President: President Trump sees massive distortions in trade fairness and theft of intellectual property rights, and is pursuing "the art of the deal" by sending a strong global message that he expects a higher level of trade partner citizenship, less market distortions and increased trade fairness.
Trade fairness and perceived economic equality can easily become a double-edged sword, which is why diplomats are constantly grinding away at the process, and certainly history teaches that the demand for some U.S. agricultural products always takes a disproportionate share of cuts.  
Policy Drivers: Market participants understand that global growth is stimulus driven; therefore, market dynamics and momentum depends on collective fiscal, monetary, trade and regulatory policy actions of governments and central banks around the world.     
Market Anxiety: Market uncertainty, and thus market anxiety, presently is running extremely high. Why? governments and central banks are accelerating changes to their intervention strategy.
They are attempting to normalize economic activity through intervention policy actions, or, said differently, they are attempting to move interest rates away from historic lows, elevate inflation and achieve desired levels of growth in country after country around the world, which leads to elevated levels of market uncertainty.
How is this being accomplished? By changing policy emphasis from being highly dependent on monetary accommodation to one that utilizes balanced stimulus driven policy activities coming from fiscal, monetary, trade and regulatory policies. To be fair, policymakers have understood the need, but implementation has its political challenges, since most of us want to be fiscally responsible as long as our programs remain untouched.   
Fed Press Conference: Fed Chairman Jerome Powell FOMC press conference Wednesday March 21, 2018, comments were more bullish than bearish for equities and commodities.
That said, one certainly has to correctly interrupt the market time period the Fed is considering. I assume the Fed feels the need to extend equity price strength and building commodity price strength through 2018 and well into, if not through 2019.
Under this assumption, U.S. equities strong upside move likely needs additional near term corrective action, which we should expect over the next month or multiple months. 
Trade Tariff Market Impacts   
President Trump, at the signing of a Presidential Memorandum Targeting China's Economic Aggression, talked about unfair trade practices and emphasized that in a short period of time the U.S. has lost 60,000 factories and at least 6 million jobs. The President believes for varying reasons that the time has come for the pendulum to swing back in favor of U.S. manufacturing and employment. That said, revitalized manufacturing will be heavily technology and robotic driven.
The President talked about his respect for Chinese President Xi and their great relationship.
But the President said we have a trade deficit, depending on one's calculation, of $504 billion, while some say lower any way you look at it; he indicated it's the largest deficit of any country in the history of our world.  Pointedly he said, "It's out of control."
There is tremendous intellectual property theft, which costs the U.S. hundreds of billions of dollars, on a yearly basis, the President said, and we take this very seriously.
You can read the actual speech at the following link https://bit.ly/2ILMfk0
Looking at the week ahead
U.S. Dollar Index: Since February 1, 2018, the dollar has been correcting its downside move and consolidating by moving sideways before continuing its likely slow journey sideways-to-down, to possibly 78.
10-Year US Treasury Yield: Investors are showing increasing interest in this market as many U.S. and global equity markets go through a corrective period. Therefore, the 10-year yield likely continues moving sideways to down as markets realign for another one-plus months.  
S&P 500: The trend in this market remains up, but a corrective period underway. This is a market that arguably needs further correction and/or an extended period of consolidation, so exercise caution. Simply watch the price action for guidance.
NASDAQ Composite Index: This market has entered a corrective period. Just let price action provide guidance.  
CRB Index: If Light Crude Oil remains above $60 per barrel, this commodity index is reflecting the dynamics of stimulus driven global growth. I remain bullish global growth, therefore, I am bullish demand for commodities globally and oil specifically as the year progresses. Near term additional consolidation is likely to occur.
$WTIC Light Crude Oil: This is a market that is defining a new trading range with a near term price floor of $60. There are an interesting array of factors from fundamentals, to global policy drivers, to social, economic, political, and military uncertainties that keep this market at elevated levels and they do not appear to be losing their influence on this market anytime soon.
Soybeans: Current price action appears to be corrective, but prices need to hold current levels. How grain prices end the month is important. If prices can avoid further weakness then they may increasingly become attractive to speculative investors during the global equity corrective period.   
Corn: Corn may have ended its corrective period and achieve additional price strength this week.   
Wheat: Wheat is holding support and like corn may see additional price strength this week. The monthly wheat price closing will be worth studying.   
Long Grain Rice: At these price levels, old crop long grain rice needs a new demand source for additional sustained price strength, and September futures likely has more weakness than strength as market participants digest the potential of a significant expansion of 2018 U.S. long grain rice planted acres.
Cotton: Cotton prices appear to be moving into a consolidation period as trade uncertainties weigh on product demand.  
 Bobby Coats is a professor in the Department of Agricultural Economics and Agribusiness, University of Arkansas System, Division of Agriculture, Cooperative Extension Service. E-mail: [email protected].
 Download Slide Show for charts and expanded details, Click Download Link
 DISCLAIMER-FOR-EDUCATIONAL-PURPOSES-ONLY
Subscribe to receive top agriculture news
Be informed daily with these free e-newsletters
You May Also Like
---