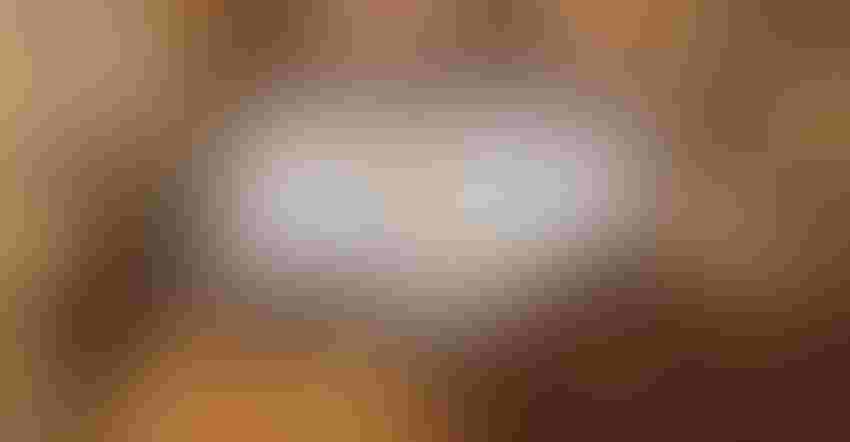 WHAT'S IN A NAME? It takes some research to make sure that you understand the meaning of terms found on food labels so you can tell helpful information from a marketing pitch.
minoandriani/iStock/Thinkstock
As a writer I understand the art of maneuvering words to say something amazing about what could be an amazing or a poor-quality product. Even as I write this, I could fill the page with strategic words about a terrific product that ensures top results. But it would be my personal opinion, not backed by science or evidence. There is an art to putting flashy words on a screen, flyer or newspaper and hoping to sway people's minds.
And while a lot of people don't want to admit that words, labels and tag lines are targeted to appeal to specific, data-smart audiences, it's the truth. When a product is branded and marketed, there are brainstorming sessions to come up with the right words to describe it. I do believe most public relations teams care about accuracy, but they also use the "best" terms to make the product stand out among others. In this modern world where everything can be Googled or found on Wikipedia, we must be certain that what we read or hear is true. Research is still king, and though we don't have to run to the library, search the card catalog for the reference, then handwrite terms and information down on paper, we do need to know that what's on the web isn't always factual.
I once gave an FFA speech about marketing terms for food. The approved words in 1993 included, More, Less, High, Low, Fresh, Light, Source of, Free of and Reduced. Those labels were words you could use to describe food-grade items. Today's USDA does not offer such specific terms but does describe a few new ones, including Natural, Processed, Unprocessed, Local, Whole and Organic (www.ams.usda.gov/selling-food/product-specs). The different meaning of each word is significant, and we can see how food labeling has changed in 24 years.
What happens when those terms are not on food labels? The information can be misleading, exaggerated or flat-out false. How do we believe the words that do appear? Should we be cynical about all of the things we read? No, the best thing to do is your homework. Dust off the Webster's dictionary to look up the exact meaning of such terms. A person can use Webster's online to find definitions and similar words. This effort might help folks realize terms like 'organic" and "local" do not mean that food is better or healthier than another. I wish folks would spend time understanding terms like genetically modified organisms and what it means to have food produced from GMO seeds. It's not a bad thing at all. In fact, I'd rather eat an ear of GMO corn than not — just check out photos of non-GMO corn covered with insects and worms. No, thank you.
If a beer label says gluten-free, what do we do with this information? I, for one, love wheat beer and do not want gluten-free anything. A friend posted on Facebook today that she "loved gluten" and had an amazing cinnamon roll that morning for breakfast. This is my kind of people! Food labels and terms mean something, but a person should really do their homework before believing in jargon that is only meant to increase sales dollars.
Another friend of mine sells a diet product, mostly pills and shakes, which her company promotes as non-GMO, organic and gluten-free. This is disturbing to me because: 1) she's a total farm girl whose family makes their entire income producing conventional wheat and irrigated corn and selling beef-type cattle; and 2) she puts those farm roots aside to make money off of ignorant people who want gluten-free magic diet pills.
I know my friend is smart, and she might say to me, "Hey, people are buying this stuff, and therefore I'm making money." If people are willing to spend money on marketing efforts they know nothing about, then who is she to stop them? And my friend, honestly, will take the money she makes, then drive to her family farm to ride horses, pick up home-raised beef, pick pumpkins and walk through cornfields — product marketing and profitability at its finest.
People can do, be and feel whatever they want, but perhaps we should be a little smarter about the products we use. Recently I saw a brand of dog food being marketed on television as soy-, corn- and gluten-free. Give me a break. Do you think the dogs being raised on bone meal and soy-based nuggets for years have cared one way or the other if they are eating healthy? Free choice is available at every turn in the U.S. Let's just be smart about what we choose rather than arrogant about our ignorance.
McCurry writes from Colwich.
Subscribe to receive top agriculture news
Be informed daily with these free e-newsletters
You May Also Like
---