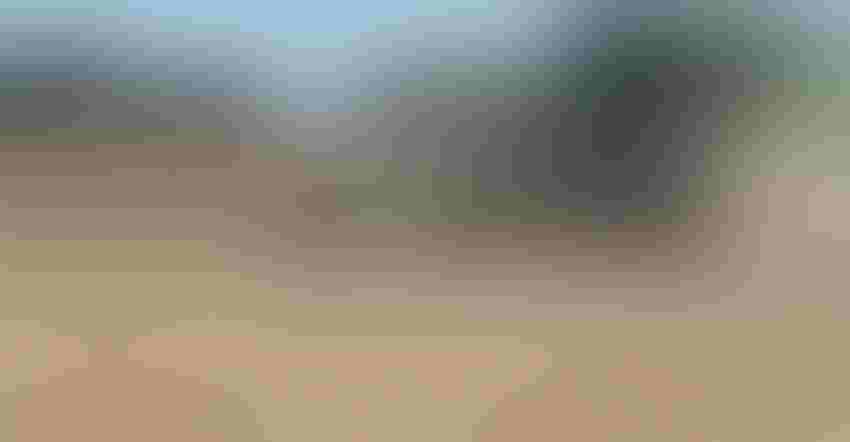 Beauty is in the eye of the beholder. That includes corn and soybean crops in 2017. Growers providing more than 1,200 reports on Feedback From The Field this year described their fields as beautiful, ugly, and everything in between.
In the end, however, their assessment of yields was not far from the estimates published by USDA Nov. 9. Despite challenging conditions in many areas, farmers said they achieved yet another year of above average results. Yield estimates increased from September until we wrapped up the project this week.
For corn, yield reports filed in November averaged right on 175 bushels per acre, just four-tenths of a bushel below USDA's last estimate. Soybean yields posted in October and November were 50.5 bushels per acre, a bushel higher than the government found.
Comments in the last week of November were typical of producers' views throughout the long growing season.
"Even though some late planting, yields have held consistent for the year," said a Kentucky grower with 225 bpa corn and 68 bpa soybeans.
"Corn yields are much higher than we anticipated with all the early season excessive rain," said a grower in northeast Ohio. "Personally my corn yields were highest average ever."
But while that farmer's corn made 208 bpa, soybean yields limped in 5 bpa below average at 48 bpa. That was a common pattern in many parts of the country.
"Beans hurt by excess moisture at wrong times," wrote a farmer from northern Illinois who harvested 218 bushel corn and 51 bushel soybeans.
But even those yields look terrific compared to problems some growers in the western Midwest faced, from windstorms that devastated corn fields in Nebraska to drought in the Dakotas and parts of Kansas.
"Poor yield from very dry fall," reported a farmer near Salina, Kansas.  Some fields were plowed under there and soybeans made just 20 bushels per acre.
We've provided additional interactive maps, color-coded showing how corn and soybean yields varied around the country.  Click the box in the upper left-hand corner of main Feedback map below to bring up the monthly index; scroll down to see the most current.
Follow season progress by clicking on the links below.
Feedback from the field - April 24, 2017 - Growers report slow start in northwest Corn Belt.
Feedback from the Field - April 28, 2017 - 'Baby it's cold outside' isn't the song farmers want to hear.
Feedback from the Field - May 8, 2017 - Emergence sputters as planting slows
Feedback from the Field - May 12, 2017 - Farms make progress but weather still an issue
Feedback from the Field - May 17, 2017 - Growers wary of this week's new storms
Feedback from the Field - May 19, 2017 - Farmers face cold, wet end to May
Feedback from the Field - May 23, 2017 - Planting proceeds, questions remain
Feedback from the Field - May 26, 2017 - Some growers wonder if it will ever stop raining
Feedback from the Field - June 5, 2017 - Emerging drought threatens spring wheat crop
Feedback from the Field - June 7, 2017 - Progress, problems noted in early growing season
Feedback from the Field - June 12, 2017 - Conditions turned hot and dry last week
Feedback from the Field - June 19, 2017 - Rains improve conditions, but challenges remain
Feedback from the Field - June 26, 2017 - Crops improve but remain below average in year of extremes
Feedback from the Field - July 3, 2017 - Farmers report dire conditions on the northern Plains
Feedback from the Field - July 10, 2017 - Growers still say conditions are below USDA's crop ratings
Feedback From The Field - July 17, 2017 - Too much or too little: No Goldilocks moment for U.S. crops
Feedback from the Field - July 31, 2017 - Growers say crops still suffering despite rain and cooler temperatures
Feedback from the Field - Aug. 7, 2017 - Growers note small improvement overall in corn and soybeans last week
Feedback from the Field - Aug. 14, 2017 - Crops improve but growers say yields are below USDA forecast
Feedback from the Field - Aug. 21, 2017 - Rain still crucial as growing season winds down
Feedback from the Field - Aug. 28, 2017 - Mild weather improves crops though problem pockets persist
Feedback from the Field - Sept. 5, 2017 - Growers report lower corn and soybean yields than USDA forecasts
Feedback from the Field - Sept. 11, 2017 - Yields look decent but lagging development raises red flag
Feedback from the Field - Sept. 18, 2017 - Growers beg to differ with USDA on size of crops
Feedback from the Field - Sept. 25, 2017 - Crops improve but still far below USDA estimates
Feedback from the Field - Oct. 2, 2017 - Farmers rate crops better, but yields lower
Feedback from the Field - Oct. 9, 2017 - Yield reports improve for corn and soybeans
Feedback from the Field - Oct. 16, 2017 - Weather challenges add up for some growers
Feedback from the Field - Oct. 23, 2017 - Open week gave growers better assessment of crops
Feedback from the Field - Oct. 30, 2017 - Farmer reports confirm good yields
Feedback from the Field - Nov. 6, 2017 - Crops survive litany of woes to post good, but not great, yields
Feedback from the Field - Nov. 13, 2017 - Farmers report yields in line with USDA's forecasts
Feedback from the Field - Nov. 20, 2017 - Late harvest takes edge off yields
Feedback from the Field - Nov. 27, 2017 - Growers note lower yields as harvest wraps up
Subscribe to receive top agriculture news
Be informed daily with these free e-newsletters
You May Also Like
---