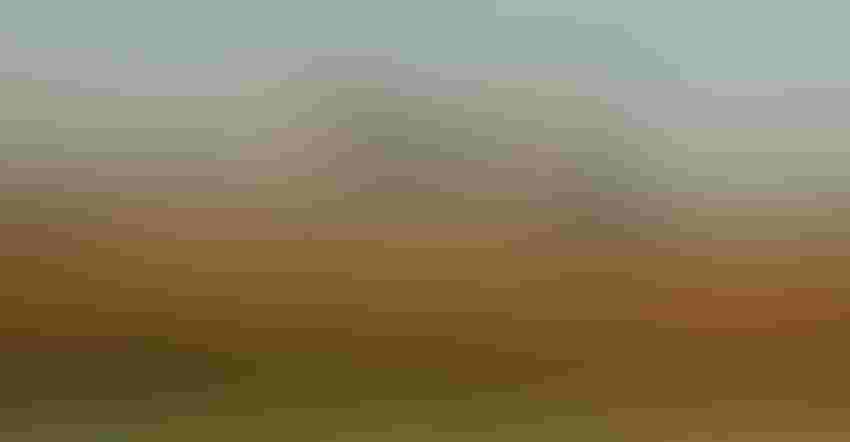 WRONG TIME TO SELL: If you still have 2017 corn in the bin when fields look like this in August, elevators will likely be offering lower prices based on a glut of farmer selling.
If your goal is to hit the top of the market, Rich Morrison can't help you. But if your goal is phasing in selling at prices that cover cost of production and meet your profit goals, his observations could prove useful.
Morrison is a risk adviser for Diversified Services, specializing in price risk management.
Here are seven key observations Morrison recently related to farmers for 2018.
1. It's OK to be cautiously optimistic. Morrison says he's cautiously optimistic there will be opportunities to sell corn and soybeans at reasonable prices. However, he doesn't expect huge rallies, barring unusual events. Supply is a big issue, and carryout on both corn and soybeans is huge, he notes.
2. Volatility is at low levels compared to other years. The odds of big run-ups or wide, wild swings in the market are less than normal, largely due to large carryout supplies, Morrison says. In fact, insurance premiums are slightly lower because the volatility factor for price risk is lower.
3. Watch how the U.S. dollar performs on world markets. The U.S. dollar value needs to be lower than in the recent past to encourage other countries to buy U.S. grain, Morrison says. For example, when the dollar fell 3% in January, corn sales abroad picked up, he says. When the dollar is weaker, U.S. goods are a better buy and U.S. ag products are more competitive on the world market.
4. Pay attention to what large fund groups do with their money. In early February, large trading funds were short on corn contracts, Morrison says. If the stock market remains volatile and funds look for other places to invest, ag commodities are a possible choice. Should funds make significant investments in ag commodities, it could help open marketing opportunities, he says.
5. Avoid marketing corn in August. If you only remember one point from Morrison's observations, this might be the most important, he says. "Last year we saw farmers dumping a lot of corn to clean out bins before harvest," he says. "They held it and didn't find the opportunity to sell earlier. With large carryout stocks, this same situation could happen again in 2018."
The last position you want to be in, he says, is stuck with lots of corn to move in late summer to get ready for new-crop corn. A glut of farmer selling drives down nearby prices.
6. Weather during the crop season could generate rallies. Forecasters are still uncertain about whether a La Niña event will continue into summer. A typical La Niña summer pattern might bring dry weather to the western Corn Belt. Remember that even if there are weather scares, there are still large stocks, Morrison says.
7. Have a plan and execute it. This year, of all years, Morrison believes it will pay to develop a marketing plan now, and execute it during the year. "Make sure everybody in your operation is involved and provides input," he says. "Expecting one person to carry all the burden for marketing decisions is asking too much."
Subscribe to receive top agriculture news
Be informed daily with these free e-newsletters
You May Also Like
---