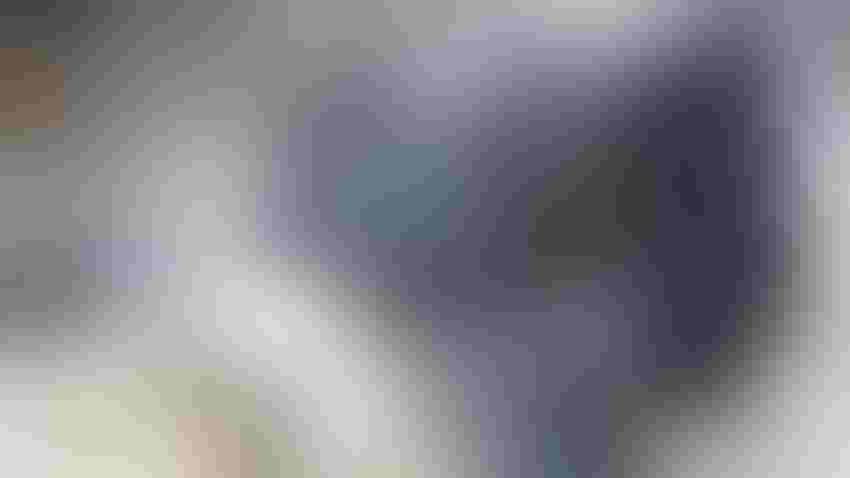 FUTURE PLAN: Before expanding, work with a consultant to analyze your existing farm business and then consider different scenarios for the future.
Farm Progress
My wife and I farm 475 acres in central Wisconsin. Our 23-year-old daughter just graduated from college in May. She majored in animal science with a dairy emphasis and plans to return to the farm. Originally, she was planning to take over the management of our dairy herd, and we would expand from 150 cows to 300 cows. But with low milk prices and high interest rates, we have decided to put the expansion on hold for a couple of years. Would it be better for her to come home and work for us for two years? She could get a feel for the farm and learn everything that has to be done, and then when we are ready to expand in two years, she will know if this is what she wants to do. Or should she work for someone else for two years and find out how a well-managed big dairy operates?
Tom Kestell: First off, congratulations on your daughter's college graduation. Secondly, congratulations on her desire to carry on your legacy as a dairy farmer and to create her own legacy as a dairy farmer.
It seems that your next few years will be filled with many questions and challenges. This is the way it will be on your dairy farm with your planned expansion and incorporating a new partner. You have many things to look forward to.
In my opinion, it is always a good idea to expand young people's horizons, and there is no better way to do that than to take on a challenge outside their comfort zone. Look for a situation on a similar farm that will complement your daughter's future role on your farm. Be upfront with prospective employers by telling them her plans are to learn and develop skills and broaden her experience for one year or more. She can provide a valuable service and add to her skill set at the same time. The end goal, of course, is to return to the home farm and get a grasp on the situation that exists, and use her skills to complement your ongoing operation. Look for a situation that is somewhat different to your home farm, so your daughter can experience different options to achieve the goal of being a successful dairy operator.
Your daughter should be particular about the opportunity she chooses, because this will have a profound effect on the end results of this learning experience. Take the time to develop a solid plan for both your partnership and your future expansion together.
Sam Miller: Congratulations to your daughter for graduating from college. It is encouraging to read about the next generation being interested in dairy farming.
My initial thought is for your daughter to work at another dairy farm operation for the next couple of years. She would learn how your dairy farm operates similarly or differently than another operation. She would also gain valuable experience working with nonfamily members who can provide unfiltered feedback, coaching and career development — as opposed to trying to understand what she should be doing at the home farm as an employee, management trainee and daughter. I believe the skills developed working elsewhere would be valuable for both of you should she choose to come back to the home farm.
Lastly, if she decides this is not the career she would like, you will have saved the investment, time and challenges of doubling your dairy business. This would be my advice for both you and your daughter, had she asked me this question. Good luck discussing both current and future plans for your dairy business with your wife and daughter.
Katie Wantoch: I applaud you for pausing your expansion plans and waiting until a better time. Have you completed a business plan to determine when that better time may be? Work with a consultant to analyze your existing farm business, and then consider different scenarios for the future. Scenarios might include operating as is and adding your daughter as an employee, or implementing a herd expansion and adding your daughter as an employee.
Both scenarios require your business to be able to fund another salaried position and should consider what-ifs, such as rising interest rates and lower milk prices. By considering the what-ifs, you can determine how these changes will impact your plans. I strongly encourage you to review these scenarios with your daughter, as she will likely have valuable input for your farm's future.
Weigh harvest options
My son and I farm 600 acres, milk 140 cows in a milking parlor-freestall setup and feed out 100 dairy-beef in northeastern Wisconsin. We have a $400,000 mortgage on our farm with a locked-in mortgage at 5% interest. Our cows average 85 pounds of milk per cow per day. We need to replace our forage chopper — they are not cheap. We are thinking about hiring a custom harvester. I have penciled it out, and it costs about the same to pay someone to do it vs. buying a slightly used self-propelled chopper and paying labor to help with the harvest.
My concern is I hear a lot of guys who hire custom harvesters complain that they don't show up to harvest when you need them. Most of them have quite a few farms, they have to deal with breakdowns and weather, and in the end, they can only do one or two farms at a time. My son thinks it is time to hire a custom harvester. My gut tells me we have more control over our forage quality by buying a reliable chopper and continuing to harvest the forage ourselves. We have plenty of wagons and it's not that hard to find people to help with chopping. What are your thoughts?
Tom Kestell: What kind of chopper do you presently have — pull-type or self-propelled? How do you store your forage — in upright silos or bunkers? When you hire a custom operator, all the pieces must come together to make it successful. It is very difficult to keep up with a large custom operator if you have to blow the forage into silos.
Evaluate your present line of equipment to see how it will fulfill your long-term needs. If you buy a new forage harvester, how will your present equipment for cutting, merging and transporting support the needs of that chopper? All equipment is expensive to own and maintain, and this will only get worse in the future.
The first thing to do if you are contemplating a switch to custom harvest is to talk to the providers in your area. How will that work in your situation? How timely can they be and how far down on the list will you be? Do your storage facilities work for them? Then get firm prices and do the math to harvest your own vs. having it custom done. You are correct that sometimes there is very little difference in the cost.
Two of the most important things custom operators look for in a client are someone pleasant and cooperative to work for and, most importantly, timely payments. Custom operators are in the business to make money, have satisfied customers and provide a service. Always be realistic and understand that even if you do it yourself, sometimes despite your best efforts, things will not live up to your expectations. Communicate with potential business partners that you have high expectations, and that high-quality forage is your final goal.
Sam Miller: You lay out a classic dilemma of buy or rent. You have done some partial budgeting to determine the financial costs and benefits of custom harvesting vs. buying a chopper. Reach out to others in your area for recommendations on custom chopping services and get the pros and cons from them as to timeliness and forage quality. Consult with your nutritionist and crop consultant to get their opinions on this question and recommendations of who to contact for custom chopping. Bottom line, you and your son should evaluate both the financial costs and benefits and intangible costs and benefits to make an informed decision. Good luck with your research and ultimate decision.
Katie Wantoch: You and your son seem to have thought about the situation. You have completed a partial budget to review the costs of ownership vs. hiring a custom operator. As you've mentioned, there are pros and cons to both. I'll point out that what might be a plus for you might be considered a negative by your son. Ultimately, this decision comes down to what is best for your farm operation. Purchasing a forage chopper will require you or your son to manage additional labor, decide when to cut and harvest, etc. Will these be joint decisions you both make or only one person? While the cost of the chopper is a large investment, maybe considering these other items will aid in your decision.
Agrivision panel: Tom Kestell, dairy farmer, Sheboygan County, Wis.; Sam Miller, managing director, group head of agricultural banking, BMO Harris Bank; and Katie Wantoch, statewide Extension farm management outreach specialist/professor of practice. If you have questions you would like the panel to answer, send them to: Wisconsin Agriculturist, P.O. Box 236, Brandon, WI 53919; or email [email protected].
Subscribe to receive top agriculture news
Be informed daily with these free e-newsletters
You May Also Like
---