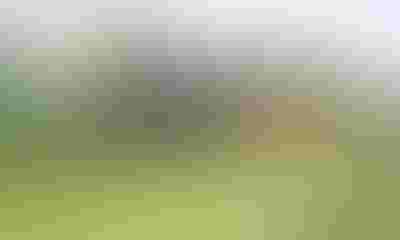 Once the fall harvest is in full swing the last thing on many famers mind is planting.  However with the increase in the use of cover crops, more farmers are utilizing late season planting of cover crops. This is an excellent way to reduce erosion and keep soil nutrients where they belong, in the root zone for next year's crop to utilize. Many different cover crops and seeding mixes can be utilized, however one of the lowest cost and most used in Wisconsin is winter rye. 

Rye makes an excellent early-season forage. For best quality, it should be harvested between early heading and milk stage.
Wisconsin farmers have come to know winter rye as a quick growing cold tolerant cover crop that works well for our climate. Rye can be established as late as mid-October in southern Wisconsin and will grow late into the fall before going dormant. Many producers utilize rye after corn to protect soil against erosion, plus it acts as a nutrient scavenger keeping valuable nutrients from leeching over the winter and early spring. 
Rye is very cold hardy and produces deep roots late into the growing season reducing erosion potential and improving soil tilth. Rye can be planted a variety of ways to fit into almost any farming system from no-till drilling, to broadcast seeding and can even be applied by aerial application.  
Rye can be used as more than just a cover crop -- it can also be utilized as a forage crop. Rye makes an excellent early-season forage. For best quality, it should be harvested between early heading and milk stage. If planted for forage purposes clover can be added to further increase the feed quality. Harvest of ryelage is typically done in mid- to late-May allowing for silage corn to still be planted following the harvesting of ryelage. Rye can be used as anexcellent forage for heifers and dry cow rations. Additional feed uses include grazing as an early season option extending the grazing season. 
In organic farming, rye can be utilized as a weed control mulch. Using a roller crimper as an organic method to terminate rye in the spring prior to planting provides a mulch that can be planted into. The terminated rye acts as a natural mulch reducing weed pressure and reducing erosion potential throughout the growing season. Some growers cut and bale the rye in the spring to be used for mulching fruit crops.
When using rye, be sure to obtain your seed from a reputable source.  For the greatest seeding success, plant as early as practical. Select a variety based on your expected use, specifically if you are planning to use rye as a spring forage. 
For more information about rye or other cover crops contact your local Extension office, or the University of Wisconsin-Madison Soil Science Department.
Baker is the Rock County Extension crops and soils agent.
Subscribe to receive top agriculture news
Be informed daily with these free e-newsletters
You May Also Like
---