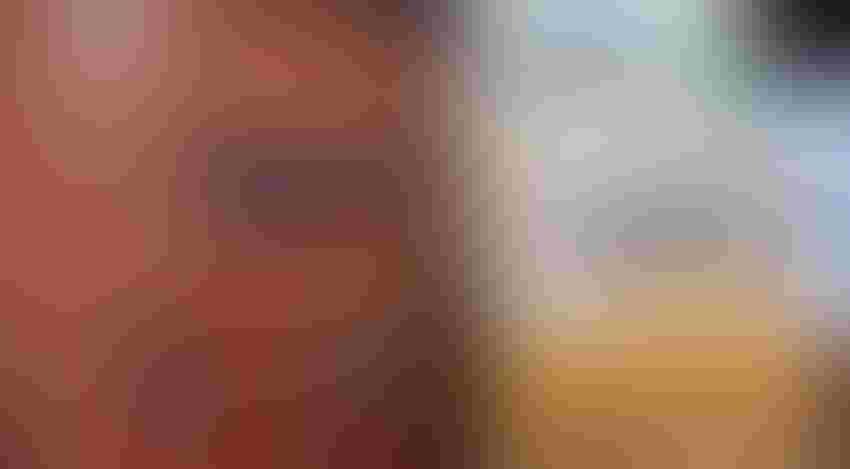 As production costs rise, Tillamook Creamery is appealing to customers by highlighting its sustainability and social responsibility.
Tim Hearden
As rising food production costs are pushing retail prices skyward, a well-known Pacific Northwest dairy cooperative is seeking to strengthen its bond with loyal West Coast customers by burnishing its social credentials.
The Tillamook County Creamery Association on March 31 unveiled a report on its stewardship activities titled, "Good is Something We Make Together," which highlights its six-pronged commitment to thriving farms, healthful cows, enduring ecosystems, inspired consumers, fulfilled employees and enriched communities.
Among the 2020 initiatives the co-op cited was a $4 million COVID-19 relief fund that provided support for businesses in Oregon's rural Tillamook and Murrow counties; $1.6 million in donations to farmers across the country; $1.2 million in product donations to food security organizations; 500 free to-go meals given to first responders during wildfires; and 8,516 paid volunteer hours by employees for various causes.
Tillamook also listed numerous efforts to protect the environment and animal welfare, including a reduction of water use by 4 million gallons, and increases in the number of women and people of color in its leadership positions since 2018.
"We have a stakeholder mentality, and that's why being good stewards of cows and farms, of people and products, of our communities and the environment, lies at the heart of everything we do," Paul Snyder, Tillamook's executive vice president of stewardship, told Farm Progress in December. The organization had just joined more than 3,500 other global companies in being certified as a B Corporation, which recognizes its work in a range of key stewardship areas.
Rising production costs
Tillamook's attention to stewardship and social responsibility certainly isn't new. Snyder noted its board approved its current stewardship goals several years ago, but the 80-farm TCCA has maintained a reputation for caring for the land and growing healthier cows since its forming in 1909.
Still, the latest report comes as Tillamook recently announced that rising production costs have forced the co-op to reduce the carton size of its ice cream from 56 ounces to 48 ounces while keeping the price the same. The cost of "cleaner ingredients" and locally sourced berries "have increased quite significantly," the organization explained on its website.
Related: Cooperative offers comprehensive 'check-up'
The co-op made the move after consumer research revealed that consumers' top two ice cream priorities are brand and price. The organization's leaders decided that reducing the container size would be the least disruptive to customers, a news release explained.
"It's important to remember that our business decisions don't just impact the company, they impact our communities and the 80 farming families who own our co-op and depend on its growth and success," the co-op told consumers. "All of our profits are either distributed back to our farmer-owners or reinvested into our business, and Tillamook also generously donates to our communities. We have the responsibility to sustain our farmer-owners and their families for future generations to come."
Inflation on the horizon?
Tillamook isn't alone in facing rising costs. General Mills announced in late March that rising commodity and transportation costs were forcing the company to increase the prices of its cereals and other products, reported foodnavigator.com, which provides news and analysis of North American food and beverage development.
The U.S. Bureau of Labor Statistics reported that food prices jumped 3.9% in 2020, and the USDA predicts that grocery bills could rise another 3% this year, according to MSN Money. "I think food prices are going to continue to increase for probably a good year, year and a half," SupermarketGuru.com founder Phil Lempert told the online news outlet.
Related: Tillamook recognized for stewardship work
MSN cites four reasons for rising prices – plummeting food production caused by the pandemic; global shipping disruptions; more eating at home increasing demand at the supermarket; and extreme weather that has hammered the supply chain. Some analysts have suggested a fifth – efforts by the Federal Reserve to inject liquidity into the U.S. economy, which are weakening the dollar.
Nearly half of all dollars ever printed by the U.S. Treasury were printed in the past year. This portends the likelihood that "inflation at some point will have to take off," Tanner Ehmke, manager of CoBank's Knowledge Exchange, said recently to a virtual meeting of rural appraisers.
"It's just been bazooka after bazooka of cash shot at the U.S. economy," he said.
Marketing sustainability
For businesses like Tillamook, a solution may be to focus on brand identity and likeability to maintain customer loyalty. Tillamook has long marketed its ice cream on its high-quality ingredients, using more cream and less air than the industry standard with no artificial flavors or sweeteners, no synthetic colors and no high fructose corn syrup.
To achieve its B Corporation status, the co-op went through a laborious process that involved third-party review of practices and approaches for the co-op. The process took months, and Tillamook's Snyder noted that some companies need to alter what they do to meet requirements.
While Tillamook officials believe that striving for sustainability and social responsibility is the right thing to do, there's also a marketing benefit. Tillamook markets most of its products at retail, and the changing consumer dynamic matters, Snyder has noted.
"We have research that shows our target customer – about 80% -- care not just about the product and its quality, but they care how we make the product," he said.
You can find Tillamook's 2020 stewardship report at Tillamook.com/Stewardship.
Subscribe to receive top agriculture news
Be informed daily with these free e-newsletters
You May Also Like
---