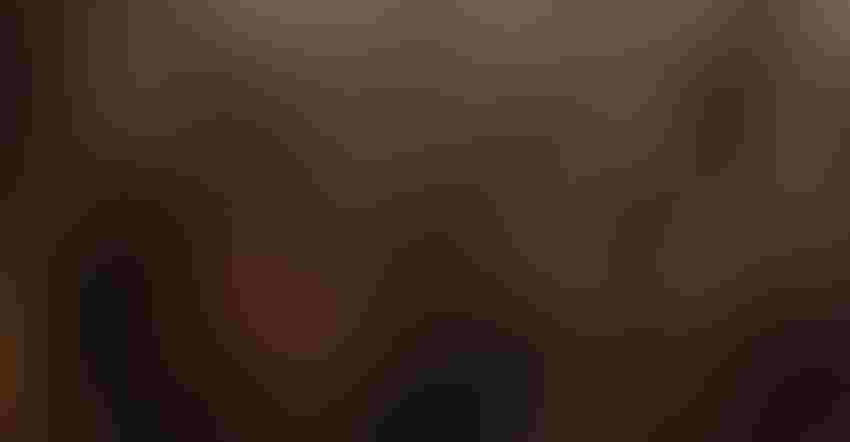 CASH CROP: It may make sense to talk to your banker about refinancing your feed debt, taking out a crop input loan to fund the soybean crop, and paying it off after harvest.
We owe $30,000 to the feed mill. We got behind on our bill when milk prices were low the past two years. We have paid down about $5,000 of the bill since October, but the feed mill would like us to pay it off by Oct. 1. We milk 90 cows and farm 250 acres. We have had great crop yields the past two years. We have enough corn and forages stored that we only need to buy soybean meal, cottonseed and calf feed through May 2018. I'm wondering if we would be better off growing soybeans on our corn ground this year and selling the soybeans to pay off our bill at the feed mill? I could probably sell this year's alfalfa crop to a neighbor if we don't have a lot of winterkill. Please advise.
Hodorff: You find yourself in a place where other dairy farmers are — having a few bills that cash flow doesn't support. First thing would be to get a loan from your banker to pay off your feed mill. Your feed mill also has bills to pay. The interest on your feed bill is much higher than interest on money from your bank.
I would challenge you to figure your cost of production and see if you will be in a better financial position when milk prices continue to be below your costs. One big question: Do you have an income problem or an expense problem? I think sometimes we think milk prices will always be positive. Always rethink costs that increased during high milk-price times like 2014. Yes, planting some soybeans could be an alternative crop for your operation.  
Miller: This could be a good plan to address this overdue feed bill. You did not indicate if the feed mill is charging you interest. Typically it is at a high rate to discourage you from getting behind with the bill. You did not indicate the rest of your equity position, but it may make sense to talk to your banker about refinancing the feed debt, taking out a crop input loan to fund the soybean crop, and paying it off after harvest. Your bank may be able to get a Wisconsin Housing and Economic Development Authority crop loan guarantee for this crop to provide some extra support on the loan. You should also consider buying crop insurance to protect your downside risk if there is a problem growing soybeans this year. Good luck evaluating this plan.
Hagedorn: Not to pry, but it would be helpful to know a little more about the structure of your balance sheet. If you are not saddled with a great deal of debt to service, you might be best advised to visit with your lender about a short-term loan to get things cleaned up with the feed mill, and use some of your excess feed inventory and a change in cropping structure to help get this situation under control. The major concern I have with changing crop rotations and living off of inventory is that one dry year could radically alter your position and conceivably leave you in a worse situation than you were in to start with.
My best advice would be to have a detailed conversation with your nutritionist and calculate out exactly how much feed you have. Then develop a budget for the next two to three years, looking at restructuring your operation enough to service this debt repayment. With this information in hand, it will be time to visit your lender(s).
Agrivision panel: Doug Hodorff, Fond du Lac County dairy farmer; Sam Miller, managing director, agricultural banking at BMO Harris Bank; and Katie Wantoch, Dunn County Extension agriculture agent specializing in economic development. Filling in for Wantoch while she is on maternity leave is Mark Hagedorn, Eau Claire County Extension dairy and livestock agent. If you have a question for the panel, send it to: Wisconsin Agriculturist, P.O. Box 236, Brandon, WI 53919, or email [email protected].
Subscribe to receive top agriculture news
Be informed daily with these free e-newsletters
You May Also Like
---