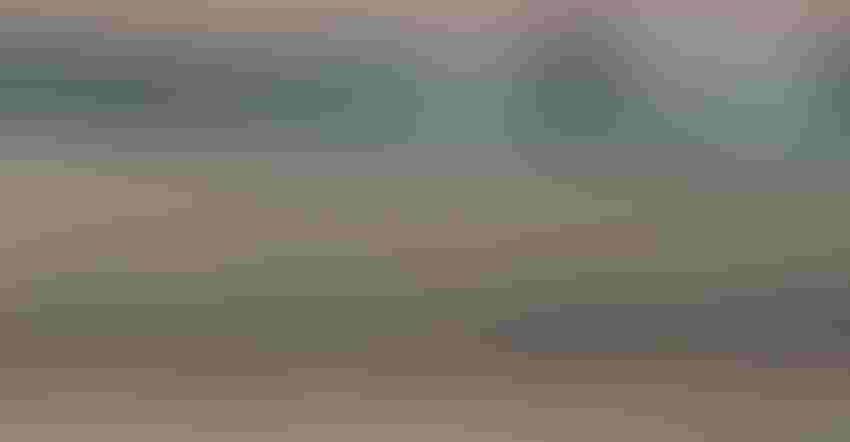 WHAT'S UP? Iowa cropland values have risen recently even as farmers face another year of big grain supplies, low crop prices, tight margins and financial pressure.
Iowa farmland values have risen nearly 3% on average since September and are 5% higher than a year ago, based on the most recent statewide survey by the Iowa Chapter of the Realtor's Land Institute.
The RLI conducts the survey every six months, in early September and early March. Participants are real estate professionals specializing in farmland sales.
Statewide, the average value of cropland rose by 2.9% between September 2017 and March 2018. Combining this increase with the 2% rise reported for the six months prior to September indicates a statewide average increase of 4.9% from March 1, 2017, to March 1, 2018.
Participants were asked to estimate the value of farmland as of March 1. Estimates are for bare, unimproved cropland with a sale price on a cash basis. Pasture and timberland values are reported separately.
Last 3 surveys show increases
"This is our third 6-month survey in a row showing an increase in Iowa's average cropland value," says Kyle Hansen, coordinator of the RLI survey and a farm realtor with Hertz Real Estate Services.

Survey of Iowa farmland values (dollars per acre), March 2018. Land in the survey is classified by potential for corn production — high, medium and low quality.
(Source: Iowa Chapter of Realtors Land Institute)
What's driving these increases? "We continue to see tight profit margins for corn and soybeans," notes Hansen. "Yet, land prices are still finding support. We're also now seeing slightly higher corn and soybean prices than we had in the previous six-month survey. However, we're still working with a limited supply of land being offered for sale. That's the main factor supporting land prices."
Demand for land remains strong, with lots of competition for land that does come on the market. "That's creating the increased land prices, in most cases," he adds.
All Iowa crop reporting districts showed an increase in average farmland value this March compared to last September. The districts varied from a 1.6% increase in south central Iowa to a 4.3% increase in east central Iowa.
Farmers remain main buyers
Who is buying land? "Most of the farms sold are still being bought by farmers," says Hansen. "Our survey this March shows a slight increase in percentage of farmers buying land. It indicates 83% of all farms being sold in Iowa are currently bought by active farmers."
The purchasers are generally nearby farmers, and the sellers are estates and trusts. Hansen adds, "Those were the most common responses to the question on our survey asking who is buying and selling the land."
Major factors contributing to current land values include slightly higher commodity prices, limited amount of land on market and higher-than-expected crop yields in 2017. Other factors include tight operating capital, lack of stable alternative investments, cash on hand and increasing interest rates.
Not much land offered for sale
The supply of land on the market remains tight. But there has been higher activity recently for land sales in north central and east central parts of Iowa. A little more land has come on the market in those two areas, which may be driving values higher there. When land comes up for sale, the bidding to buy it is strong.
"For Iowa, the volume of land being offered for sale now is similar to 2017," Hansen notes. "A very limited supply, but there are pockets in some areas where sales activity is stronger."
Realtors are trying to figure out which direction land prices will go. Even though this latest RLI survey shows three consecutive increases in land value, "I think we're still seeing a big disconnect between the amount of revenue that can be generated on farms due to low commodity prices and the price the land is selling for. We're still seeing a big disconnect between the two," Hansen says.
Land values expected to increase
With a limited supply of land on the market, "I anticipate a continued steadiness in land values to a slight increase in upcoming months," he says. "But it will be very dependent on what type of yields we produce in 2018 and where commodity prices go."
Will this year be a make or break situation for more farmers, financially? "We've been watching that closely the past two years," Hansen says. "However, we've been able to produce higher than anticipated yields. The high yields have offset some the lower crop prices somewhat to keep the financial situation a little more stable. There are always individual farmers who have certain financial needs, working with very tight operating capital and we will see some financial distress sales. But this number is low, and that's what the respondents indicated in our survey."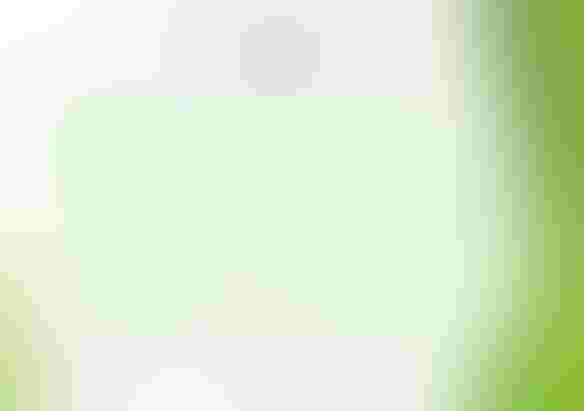 Realtors Land Institute Land Value Survey, September 2017 to March 2018. All crop reporting districts in Iowa had an increase in average cropland value for tillable acres the past six months. Range is from 4.3% in east-central to 1.6% in south-central Iowa.
After years of decline, the value of Iowa farmland has shown some strength the past year and a half. Statewide the average value of Iowa cropland rose by 2.9% from September 2017 to March 2018, says a Realtors Land Institute survey. Extended back to March 2017, land values in Iowa have increased 4.9% this past year. The most recent increase continues an 18-month streak in the RLI surveys where values have been on the rise after consistent declines since 2013.
Land prices generally follow farm income. Interestingly, however, looking back over the last 18 months, as crop prices softened, land prices have remained fairly-strong. The average price for cropland in Iowa was $6,951 per acre in the March survey. "Keep in mind Iowa has a low supply of land for sale," says Randy Mitchell, Realtor with Farmers National Co. "Right now, if you are looking to buy a high-quality farm, they're hard to come by."
Subscribe to receive top agriculture news
Be informed daily with these free e-newsletters
You May Also Like
---