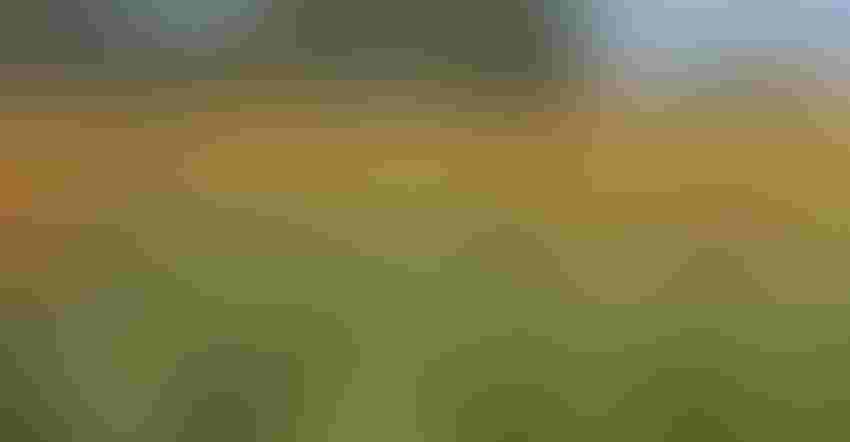 Sugarcane aphids are here, and they are a real issue for growers of grain and forage sorghums.
At the winter conference of the Kansas Forage and Grasslands Council in December, Rick Kochenower with Sorghum Partners talked about what is going on with research and development to help growers cope.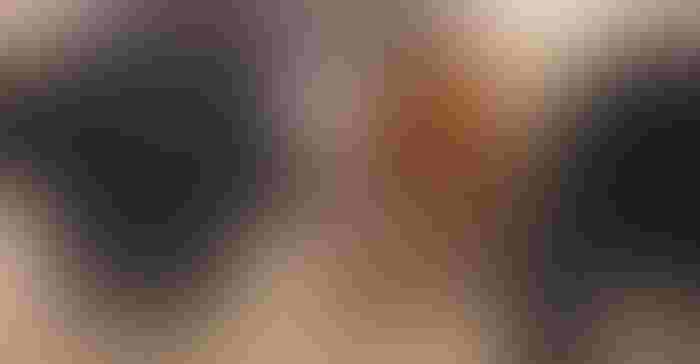 RICK KOCHENOWER
"We first saw these aphids in south Texas in 2013 on grain sorghum, and they have been moving north on the wind ever since," Kochenower said.
He said the pests attack the underside of the lower leaves of sorghum plants and move upward, defoliating the plant and leaving behind a nasty, sticky "honeydew" residue that gums up harvesting equipment. Scientists are labeling the pests as SCA rather than the full "sugarcane aphid" because there is no evidence that the bugs actually attack sugarcane or have moved from it to sorghum.
Seed companies, including Sorghum Partners, are working hard to develop varieties that have a high tolerance to SCA.
"Keep in mind that tolerance is not immunity," Kochenower said. "The lines that we are looking at most closely are those that the aphids land on but don't colonize on."
There are no highly tolerant commercial varieties currently, he said, but there are parental lines that show promise for tolerance, especially the varieties with the stay-green trait, which seem to hold up better to SCA infestation.
For now, Kochenower told growers, the best plan is to scout early and often and make plans to spray with Sivanto Prime or Transform.
"If you spot even a few aphids, you need to scout every three to five days. You should start around the edges of the field or on the north side of the tree row because the bugs travel on the wind and come from the south. Once you find a colony the size of a quarter on 30% of the leaves, you need to spray immediately."
He said that coverage with the spray is difficult because the bugs tend to be on the underside of the lowest leaves and penetration of spray needs to be thorough.
"It is essential to use enough water," he said. "I have people spraying Sivanto Prime with 5 gallons of water. You need 20 gallons of water. You have to get good coverage."
One of the challenges to controlling SCA is its rapid reproduction rate. In as little as two to four days from hatching, an aphid will be producing young of her own.
The aphids feed by pulling water from the plant, which results in faster drydown than normal.
Their excrement, the sticky honeydew, quickly becomes covered with a fungus, creating a sooty mold on the sorghum leaves.
Researchers have determined that the mold is not toxic, but it has an unpleasant taste that livestock don't like. The good news, he said, is that it is easily washed off by rain, so fields with sooty mold can be cleansed by a rain event.
Forage sorghum can be immediately chopped for silage if aphids attack, and growers can wait for regrowth to spray with insecticide, Kochenower said.
"Most people wait longer than they should to harvest sorghum silage," he said. "They tend to want to wait for the grain. For best palatability, you should harvest just as the head emerges and certainly no later than milk or soft dough stage."
He said Sorghum Partners researchers are attempting to isolate the genes that provide high tolerance to two lines of pearl millets — Millex 32 and Millex BMR.
"These millets have a down or hair on the leaves, and the aphids appear not to like that," he said. "They won't colonize on those plants."
In a final piece of advice to sorghum growers, Kochenower suggested a good management practice is the elimination of johnsongrass, which provides desirable habitat for the aphids.
"In climates where johnsongrass does not winter-kill, it is their overwintering environment," he said. "You will find them first in johnsongrass along roadsides or the edges of fields. One way to help control them is to eliminate that host plant."
Subscribe to receive top agriculture news
Be informed daily with these free e-newsletters
You May Also Like
---