Solutions aplenty for Western pest, weed issues
Solutions aplenty for Western pest, weed issues
Integrated pest management has reduced pesticide applications in Arizona cotton from an 11.5 spray average per season for all pests in the early to mid 1990s to a 1.5 spray average today.Adjuvants are added to a spray tank to improve the physical characteristics of the spray mixture and/or to modify the action of an applied agrichemical.It is important to keep irrigation canal banks free of the invasive saltcedar to reduce fire risks near maturing wheat fields, alfalfa hay stacks, equipment storage areas, and orchards.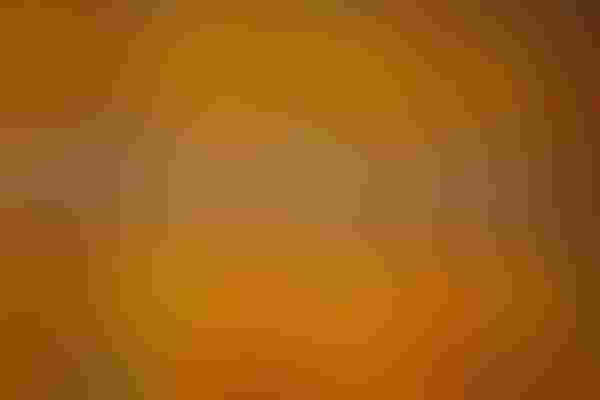 Deeply engrained in the minds of experienced Western cotton farmers is the heavy whitefly infestation in Arizona and Southern California in the early 1990s which almost brought the industry to extinction over crop stickiness concerns.
The challenge launched more research on improved whitefly control in the West. In fact, the sticky cotton issue led to the birth of integrated pest management (IPM) in Arizona.
"Today, the pest management picture is much clearer by utilizing the primary IPM principles of pest sampling, effective and selective chemical use, and (pest) avoidance," said Ayman Mostafa, IPM specialist and University of Arizona (UA) assistant area agent serving Maricopa, Pinal, and Pima counties in central Arizona.
Mostafa shared his IPM insight with farmers, pest control advisers, and other industry members during a Summer Ag IPM Workshop held on the Colorado River Indian Tribe Reservation in Poston, Ariz., in late August.
Mostafa noted that IPM advances have reduced pesticide applications in Arizona cotton from an average of 11.5 sprays per season for all cotton pests in the early and mid 1990s to a 1.5 spray average today.
"Some cotton growers haven't sprayed their fields for lygus bugs or whitefly for the last few years," Mostafa said.
Natural predator insects can perform a yeoman's job in lowering pest levels and subsequently reducing or eliminating the need for pesticides. Broad spectrum insecticides are lethal to many enemies. Using selective insecticides under cotton IPM guidelines, when needed, helps conserve natural enemies in Arizona farm fields.    
While traveling to the workshop, Mostafa stopped at a field and captured a wide range of pests and beneficial insects with a sweep net placing them into separate jars. Workshop participants used hand lenses to closely examine the bugs.
"We need to identify natural enemies," Mostafa said. "If you are sweeping a field and end up with a lot of insects that crawl and fly then we need to train our eyes to know if they are pests or natural enemies by examining the sweep net quickly in the field."
Among Mostafa's sweep finds were two chronic cotton pests – lygus and whitefly. Captured natural predators included assassin bugs, Drapetis, Collops beetles, big-eyed bugs, nabid bugs, minute pirate bugs, lacewings, and spiders. These beneficial insects kill pests; thereby reducing yield loss, maintaining crop quality, and keeping more money in farmers' pockets.
Over the last several months, the UA-sponsored Arizona Pest Management Center has released a series of field crop 'IPM Shorts' reports on individual predators. The 'shorts' are available online at http://ag.arizona.edu/crops/cotton/agronomic_ipm.html.
However, when pest numbers exceed recommended threshold numbers, pesticides are an important tool for pest control.
Adjuvants
Improving pesticide effectiveness is a key role of adjuvants, said Kai Umeda, UA area extension agent, Maricopa County.
"Adjuvants are added to the spray tank to improve the physical characteristics of the spray mixture and/or to modify the action of an applied agrichemical," Umeda said.
Adjuvants are either added to the spray mix in the tank or come already mixed in the pesticide container as an inert ingredient.
Commonly-used adjuvants include activators, stickers, spreaders, wetters, and extenders. Stickers help a sprayed pesticide to stick to the leaf surface versus dripping off. Other types can break down the leaf's waxy cuticle layer to allow the chemical to more effectively enter the plant. A buffer adjuvant can increase pesticide performance when less quality water is in the tank mix.
Adjuvants are important pesticide enhancers but may also come at a cost.
"The main thing is do your homework to watch the bottom line," Umeda said.
Farmers should consult their pest control adviser and chemical dealer to learn more about the wide range of adjuvants available. Umeda says compare similar products to get the best deal. Experience over time will determine which products perform better than others. Some adjuvants are "all-in-one" and can fulfill multiple purposes.
"Adjuvants improve the economics of pesticide applications," Umeda said. "Do not cut corners and eliminate needed adjuvants from the tank to reduce costs."
Another good resource for adjuvant information is through a voluntary certification program developed by the Chemical Products and Distributors Association. Online information is located at www.cpda.com/Adjuvant-Certification-Program.
When applying pesticides, Umeda urges applicators to always use personal protective equipment. At the minimum, most pesticide labels instruct applicators to at least wear long-sleeve shirts, long pants, plus shoes and socks. Sealed goggles are critical to protect the eyes. Full body Tyvek-type suits provide a good barrier to eliminate chemical absorption into the body.
Umeda says use a respirator to keep fumes and volatiles out of the lungs when working with insecticides and fumigants. Use the appropriate respirator cartridge for the specific chemical. Conduct a 'fit check' to ensure the respirator is tightly sealed around the face. Wear rubber boots if walking in spray. 
Invasive saltcedar
UA weed biologist Ed Northam discussed saltcedar, Tamarisk spp., an invasive plant found in riparian areas and irrigated cropping areas in the California and Arizona low desert regions.
Saltcedar grows as a bush or tree up to 18-feet tall in areas under 2,500 feet elevation, including along the Colorado River. Each saltcedar plant can produce thousands of flowers which become tiny seeds inside a single small capsule. Mature capsules are easily transported by wind.
The saltcedar was introduced to Arizona farms and ranches in the 1890s for stream bank erosion control and homestead windbreaks. Yet the lesson later learned was this weed aggressively colonizes in wet areas.
Dense populations consume large amounts of water. This requirement reduces available water for native plants in riparian areas and for irrigated agricultural fields near saltcedar-infested waterways.
Saltcedar seed can blow into wet areas in irrigated fields and invade canal areas; particularly those with dirt bottoms. Seedling stage to viable seed production occurs in several months when growing on a wet canal bank.
"Saltcedar is found in fallowed farm fields," Northam said. "Saltcedar should be removed by cultivation before planting the next crop so the saltcedar root systems don't mature enough to survive the plowing."
Saltcedar roots can easily reach more than 20 feet below the soil surface. The deep roots draw naturally-occurring salt to the plant's leaves where salty water literally drips onto the soil.
Additional salt in the upper few inches of the soil hinders native plant growth in non-cultivated areas and inhibits crop development where saltcedar has been cleared. In addition, saltcedar located on field edges can extend its root growth into the field and disrupt crop development.
Northam encourages farmers to keep field edges and canal banks clear of saltcedar since once it matures the plants become seed sources for new infestations.
"Remove saltcedar when the plant is young," Northam said. "Seed can also fall or blow into the irrigation water. Flowing natural or irrigation water delivers seed downstream providing opportunities for new plants to establish further away."
Saltcedar along a canal also serves as a conduit for destructive fire especially around maturing wheat fields, alfalfa hay stacks, equipment storage areas, and orchards.
A weed wrench hand tool can be used to pull young saltcedar plants from the soil. Plants with fewer than eight to 10 stems and main root diameters less than 4 inches can be removed with the weed wrench in moist soil. For larger plants, mechanical remedies include bulldozers, single-tree excavators, and mulchers.
Foliar herbicides with the active ingredients imazapyr, glyphosate, and triclopyr can provide effective saltcedar control, Northam says.
Subscribe to receive top agriculture news
Be informed daily with these free e-newsletters
You May Also Like
---